Dorsey revealed what is left to do from now until the draft on April 30 as far as preparing for it.
Chiefs general manager John Dorsey was first asked where his draft preparation process was on Friday morning.
"From a procedural standpoint, we met with the offensive coaches [Thursday]. I actually had some meetings with Andy (Reid) and Mark Donovan [Friday] morning and Clark (Hunt)," he said. "We'll meet with the defensive staff in regard's to the defensive staff's perspective. Then we'll meet with special teams coaches on Monday."
He also revealed the reason for getting so many of the personnel staff members' opinions.
"What you want to do is get as much input as you possibly can with regards to how people see specific players, especially coaching staffs because they're going to have to coach them," he said. "You listen to everybody, you filter through everything and see if it best fits the interest of the organization. Then on Monday, Andy and I will sit down collectively."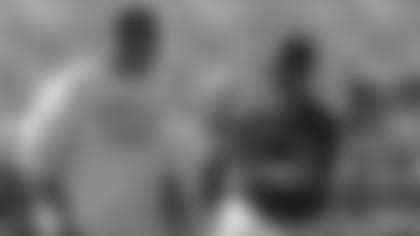 Dorsey revealed the latest on linebacker Justin Houston.
"We've said all along that Justin's a great football player," he said. "He really is. I foresee him being here for the future. If you're going to asked me if I had conversations with his representatives, I have.
"We had conversations with his representatives the last three days."
Dorsey told the media how many "impact" players he feels there are in this draft.
"Of course, there's going to be 32 players in this draft," he said of the first round. "From the total number of impact players, I would say 10 to 12 players in this draft."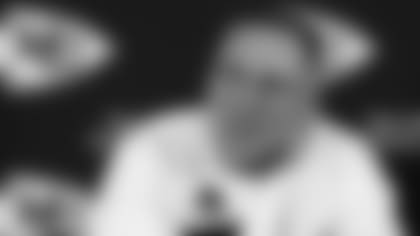 Dorsey has called around the league "to express interest."
Dorsey said he has spoken to other general managers around the league to open the door to potential deals.
"We have called around to express interest just to let everybody know we can talk," Dorsey said. "Let's have an open line of communication. Whatever you have to offer, let's talk about it."
Dorsey believes that an NFL draft pick's immediate impact in the league depends on many things, including position and makeup.
Dorsey first explained that the main two things that go into immediate impact depend on a player's position and their makeup, which in the past he has described as their "willingness to be great" or their "love for football."
With that, he explained, there's also the playbook.
"I think the hardest thing for young guys when they go from the college to the pros is grasping the playbook," he said. "I think that's a really demanding thing and that's hard to do, so that's one of the things that you work through to understand."
It also depends on coaching.
"It has to do with the coaching staff in terms of teaching. I think the teaching component is really important. In this [Chiefs] staff we have here, I think there's really some exceptional teachers that we have.
"It's a combination of the ability to grasp and the ability to teach."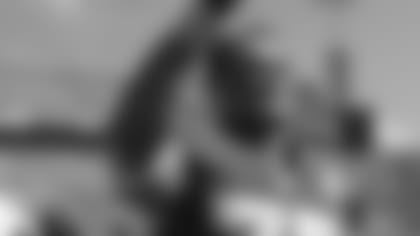 Dorsey shared thoughts on S Sanders Commings and DL Mike Catapano, two players who missed the 2014 campaign with injuries.
Safety Sanders Commings and defensive end Mike Catapano each had their seasons ended before they began with injuries in training camp, but Dorsey spoke about how their attitude to get back has been tremendous, and he is encouraging them to keep it up.
"I think that they need to take the same attitude that they had this offseason and take it all the way to training camp," he said. "You look at Michael Catapano right now, he's 295 pounds. He looks wonderful." 
"He's diligently working. I just want those whole things to carry over into training camp and then we'll see what happens." 
Dorsey revealed that he would have traded for offensive lineman Ben Grubbs regardless of having compensatory picks coming the Chiefs' way. 
"I like the guy," Dorsey said. "He's a neat kid. Really good player."