It was inevitable that this Chiefs season would be viewed by some people through the lens of 2003.
But the 2003 Chiefs were a far different team than this year's group by makeup and design. For starters, the team is much younger than Dick Vermeil's veteran-led squad. The strength today is defense, the strength then was on offense, by a fair margin and one might argue by focus.
Whatever the intent, one cannot dismiss that Vermeil's success came largely by way of a pass-oriented offense that approximated his "Greatest Show on Turf" teams, when he was head coach of the Super Bowl champion St. Louis Rams. The results on the field this year point quickly to success on the defensive side of the ball.
Further, ESPN's Jeff Chadiha notes this year the Chiefs team "wins with chemistry" and maybe that has something to do with it. FOX 4's Al Wallace reported Andy Reid calling his team "a close group." Dwayne Bowe echoed those remarks in a radio interview. There were some internal dust-ups late in the 2003 season on defense that perhaps provided a signal for what was to come in a disappointing loss in the playoffs. Maybe, too, it is hard work and her handmaidens – tenacity, composure and luck that have played a part.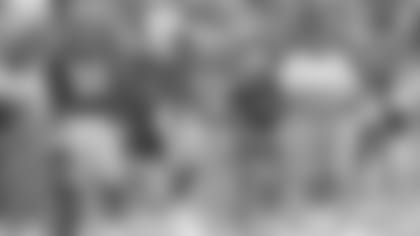 This year's defensive heroics and late-game sacks are more the stuff of Marty Schottenheimer's teams of the 1990s. Linebackers Tamba Hali, Justin Houston and Derrick Johnson are providing the heroics now just like Derrick Thomas, Neil Smith and others did then. In a league that is becoming more offense-oriented with read-option quarterbacks and passing on the uptick, this year's Chiefs team harks back to old school.
The team's run-oriented approach late in games is circa 1990 and 1991, when Marty-Ball, as the scribes called it, punished defenses behind the attack of Christian Okoye and Barry Word. As much heat as the team's wide receivers have taken at times this season, how would you say they compare to Schottenheimer's duo of J.J. Birden and Willie Davis? Alex Smith's play is more reminiscent of Steve DeBerg's, when the latter had perhaps the best season of his career in 1990, when he completed 233-consecutive passes without an interception, than Trent Green's.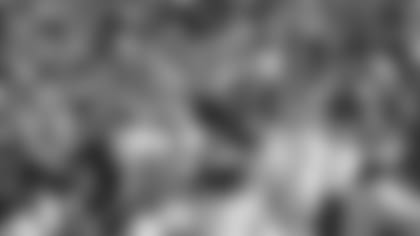 What makes this team truly different than 2003 is that it's gone, according to Chadiha, from "lousy to good in warp speed." Vermeil's worst teams in Kansas City never experienced the depths of despair that last year's team did. In 2003, there was at least a hint that it would be an improved year from the one before. Who would have thought that this year?
But enough of this talk of comparisons; each season and team is unique in its own way. Many of the same players on this team were here last year and yet the results are different now. There is so much new ground yet to be covered, so much more to be determined, before any final accounting can be made.
As I was exiting the stadium after the win over Houston, I witnessed something truly moving: fans dressed in varying colors of red chanting and chopping in unison as they made their way down one of the ramps. They were a vivid lot and their joy was overwhelming. It was a telling scene that said: live for the moment, enjoy the games as they happen and forget about what might happen, or what happened last year and certainly what happened 10 years ago.