Lamar Hunt was never much for formal studies – although he read many of them and authorized the completion of more than a few – preferring to make decisions very much on instinct, how he felt or what he perceived as a fan's interest. He acknowledged as much on the occasion of his induction into the Pro Football Hall of Fame.
Hunt believed from the start that success for his new league would come in time and from a far younger audience than the one the NFL was attracting in its 12 large metropolitan areas. Hence, the creation of his "Huddle Club", first in Dallas and later in Kansas City, when he moved his team there in 1963.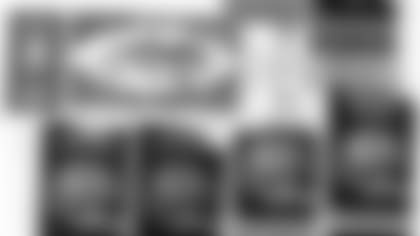 A Huddle Club membership cost $1 for youngsters of junior high age or below, entitling them to free admission to any home game, a membership card and a tee-shirt. The goal, Hunt said, was to "have every child in the area in a Texans Huddle Club shirt."
This was a different time. Kids didn't need much to be entertained and believe it or not, something as simple as a membership card was a big deal to a youth; it meant he belonged. Kids played sandlot games in those days, had few organized teams or leagues to belong to, saw attendance at a professional football game as something special and unreachable for someone so young. But Hunt knew a child's passion for sports first-hand. He had been passionate for the games since an early age, collected photos, kept stat sheets and anything else he could gather from teams he favored. Moreover, a child's interest in football paved the way for a parent's interest, or so he believed.
Huddle Club members sat in one end zone of the Cotton Bowl that was created for a general-admission audience. The $4 dollar reserved-seat tickets were increased to $4.50 in 1961 and were situated on the sidelines. By 1961, the Huddle Club had a Royal Crown Cola and K-BOX radio as sponsors.
When the franchise moved to Kansas City, so did the idea for a Huddle Club and the perks that membership bought you came along, too. Today, those kids continue to follow the Chiefs, but as grown season-ticket holders, proof positive that Hunt had it right all along.
(The 1969 Huddle Club tickets pictured here are courtesy of former member Jack Monath.)