On Saturday, the Chiefs hosted a recycle drive at Arrowhead Stadium, where truckloads of items were collected from almost 300 fans.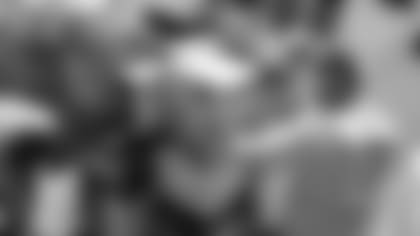 This event corresponded with the Chiefs Extra Yard for the Environment program. The initiative was designed to devise and implement green policies for the Chiefs, while raising awareness for green efforts at Arrowhead Stadium, The University of Kansas Hospital Training Complex and for fans at home.
"One of our organization's long-term goals is to be a positive example for recycling and sustainability efforts in the community, where we live, work and play," Chiefs President Mark Donovan said.
This event is the most encompassing recycling drive in the Kansas City community, providing Chiefs fan a chance to spring clean and recycle.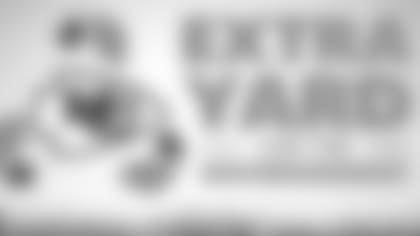 "It's really important for the Chiefs and the community to recycle and this event is another way to help encourage that," Brandon Hamilton, Chiefs Director of Facilities explained. "We recycle at Arrowhead Stadium, throughout the season, and encourage our fans to join us."
Since the Chiefs began this program at Arrowhead, the club has diverted 279 tons of food waste and compost, 121 tons of plastics, 17 tons of stadium seats, 71 tons of glass, 79 tons of cardboard and has donated 14 tons of food, through various food recovery programs. The waste diversion has increased from 11% in 2010 to 44% in 2012 to 50% this past year.
"This past season, we reached a 50% diversion rate, meaning 50% of the waste we generate in a 12-month period gets recycled, instead of going to the landfill," Hamilton noted. "That's about 350 tons in the last year that we have recycled."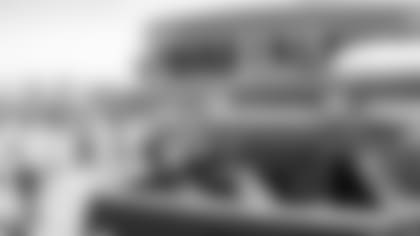 Chiefs fans donated their unwanted household goods, clothing, electronics, plastics and electronics to the Recycle Drive. These materials will now be reused or recycled by responsible corporate citizens and not-for-profit charitable organizations. The organizations that participated included Habitat for Humanity Kansas City Restore, Vintage Tech Recyclers, Goodwill, Harvesters, Langley Recycling and Allied Waste. 
The Chiefs will continue green initiatives throughout the stadium and the community, during the year, in an effort to have a positive environmental impact in Kansas City and throughout the region.