The Chiefs are bringing fans another way that will enhance the game day experience at Arrowhead Stadium. Starting this Sunday, Wi-Fi will be available in the stadium, along with a new mobile application connecting fans to the team and to each other.
"Our fans told us that we needed to add this element to their game day experience and we listened," Bill Chapin, Chiefs Senior Vice President of Business Operations explained.
As part of the massive installation project, 600 wireless access points were installed throughout the stadium. Wi-Fi will be available to all fans attending the game under the name "Arrowhead Wi-Fi."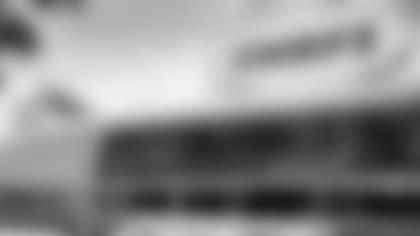 "Everybody loves their mobile device. They all bring it to the stadium, I do the same thing," Chiefs Chairman and CEO Clark Hunt explained. "We felt it was important to get Wi-Fi in the building so fans could use their mobile devices in the stadium. This initiative will add to the fan experience this year and help give the fans the best game day experience."
The Chiefs are also unveiling the Chiefs Mobile App, which can be downloaded through Apple's App Store and the Google Play Market for Android devices.
While inside Arrowhead Stadium, this App will allow fans to watch instant replays from multiple camera angles and also see "under-the-hood" replays that cannot be seen anywhere else. In addition, NFL Red Zone will be available; giving fans the chance to check in on all the action from around the NFL. For more information on the app click here.
"This year, at the first regular season game, we will have a full Wi-Fi system in the stadium. Plus, with the Chiefs Mobile App, you will have instant replays on your device.  You can watch the NFL Red Zone and track your fantasy football team in stadium," Chiefs President Mark Donovan noted.
This is just the first step in an ongoing process. The organization will continue to make adjustments to further enhance the fan experience by boosting connectivity inside Arrowhead Stadium. You, the fans, play a key role in assuring those adjustments best-fit fan needs.
"With the new system, we know that over the first few weeks, there will be many things that we will be testing and tweaking to reach optimal performance," Donovan said. "This adjustment phase could take multiple weeks. As we always do, we're asking fans to interact with the system and provide feedback so that we can make accurate and timely decisions to ensure everyone has a great in-stadium mobile experience."
For fans attending the game on Sunday, be sure to download the Chiefs Mobile App and try out the new Wi-Fi at Arrowhead Stadium this week. Fans with feedback on the new Arrowhead Wi-Fi network can email customerrelations@kcchiefs.com.
](https://itunes.apple.com/us/app/chiefs-mobile/id390783578?mt=8)[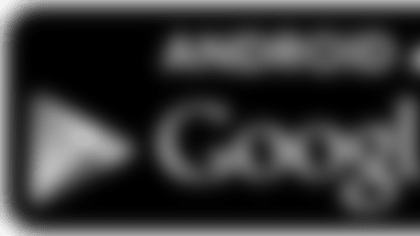 ](https://play.google.com/store/apps/details?id=com.yinzcam.nfl.chiefs)