Kansas City Chiefs veteran linebacker Derrick Johnson has seen a lot during his 12 years in the NFL.
From losing seasons to all-time winning streaks, four Pro Bowls and an All-Pro honor, not to mention a few improbable comebacks sprinkled in there as well, Johnson—the team's first-round pick out of the University of Texas back in 2005—has already put together a storied career with more than 1,100 career tackles, which leads the franchise.
So when it comes to the 2016 season, the 33-year-old Johnson knows there's another chapter left to write in his book, and it's already off to a good start after a historic comeback win in Week 1.
Against the Chargers last Sunday, the Chiefs overcame a 21-point second-half deficit to tie the game with about a minute left in regulation before ultimately winning the game in overtime. 
It was the greatest comeback in franchise history. While Johnson and the majority of this roster experienced what it was like to respond from a 1-5 start to the season and rebound for 10 straight regular-season wins and a playoff victory last year, the new faces in the locker room this year weren't part of that journey or developing that unified resilience.
Each year is a new team, a new identity.
"For the other guys to see how we'd react through adversity, that's the big measure of a team," Johnson explained of last week's comeback win. "I think we showed we have a lot of grit. But trust me, we don't want to get in that situation again."
Johnson and the Chiefs defense allowed touchdowns on the first three drives for the Chargers offense, but allowed just two field goals on their final eight drives, beginning the character development with this year's squad.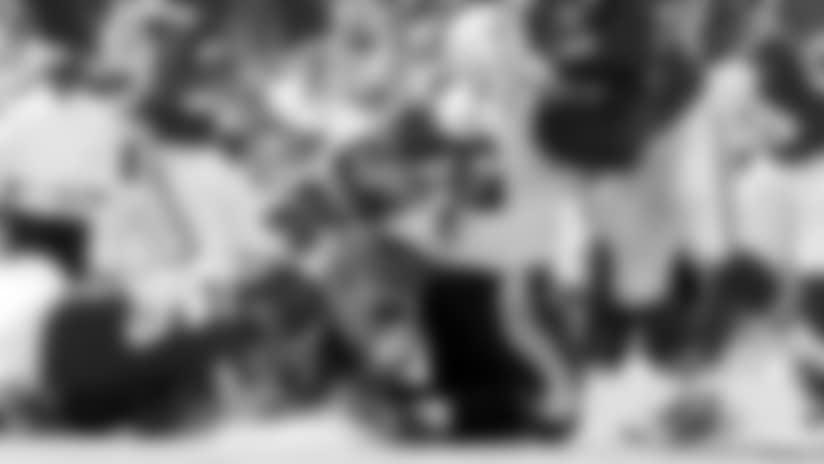 When things get tough, despite being one of the veteran leaders on the team, Johnson still looks to others as they all lean on each other for help.
"Believe it or not, I look to a lot of guys," Johnson explained of working through adversity. "Although I'm the oldest guy on the team, I look to my young guy next to me, Justin March. He's a guy that's very fiery, positive optimistic guy, like 'Hey, we can do this.' I've been through so much, but he's been through a little, and to have a guy like that saying 'Hey, let's go, let's go,' brings that fire under my tail to get going.
"Everybody knows about Eric Berry and what he's been through, and to go down in the first half like we did (against the Chargers), looking at Eric Berry and saying, 'Hey, what he's been through off the field, this is easy.'"
In his first NFL start, March led the Chiefs with 9 tackles, while Berry, who missed all of training camp and the preseason, finished third on the team with 6 tackles, 4 of which came in the second half.
Looking forward, Johnson knows things don't get any easier this week.
For the third time in a year, the Chiefs will travel to take on the Houston Texans.
"I'm expecting a full dog fight," Johnson said of the game on Sunday against the Texans, whom they beat twice last year, including a dominating 30-0 performance in the AFC Wild Card game. "In the NFL, it's never easy. Going down to Houston, it's going to be tough. They've got a new quarterback down there, have some good receivers, a good running back. Their offensive line is doing well.
"They just won a game and they're looking up too."
This isn't the same Texans team the Chiefs saw last year with new playmakers added at key offensive positions, including bringing in former Chiefs offensive lineman Jeff Allen, who is starting at right guard.
It will be another tough test for a team coming off an identity-establishing win last week over the Chargers.
---
For more from Johnson, check out the exclusive interview at the top of the page.