Kansas City Chiefs linebacker Justin March represented the Kansas City Chiefs at Central Middle School this past Friday.
In partnership with City Year, March, K.C. Wolf and Chiefs cheerleaders led an on-site assembly to encourage the importance of hard work and time dedicated to studies.
"The kids are our future, so any time you can come out and impact the youth, you're always reflecting on the future and what's to come," March said. "It was really important to just because when I was younger, I didn't really have anyone that came out and spoke to me from a successful standpoint, so it just meant a lot for me."
After March spoke with the children at the event, the City Year team led students in a Jeopardy-style trivia contest.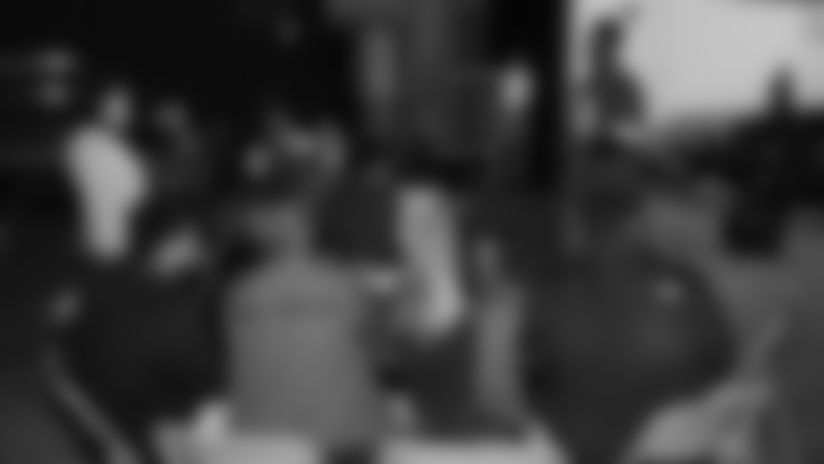 "I took a lot out of the event," March said. "There are a lot of great kids just looking for a little guidance. That was the biggest thing I took out of it was there were a lot of great kids, a lot of great personalities. I came here to inspire them, but as I leave, I feel they inspired me."
March, who suffered a torn meniscus last preseason, said he is looking forward to getting back to work with Chiefs offseason activities.
"Rehab has been amazing. It's been about eight months recovering and a big shout out to Aaron (Borgmann) in the training room for helping me get through everything," he said. "He saw the big picture when I didn't see it eight months ago and I'm just ready to go.
"It's all been going well and my time's right here and I'm excited."
---
City Year* has impacted many cities across the country and now have come to Kansas City and the Chiefs have partnered with them to continue that success.*