Josh from Topkea: Will coach Reid go back to a substantial use of Jamaal Charles and Knile Davis against San Diego?
Jamaal Charles is one of the best running backs in the NFL, and Knile Davis showed early in the season he can be counted on to carry the load if needed.
While coach Reid doesn't make a habit of telling everyone exactly what he's going to do against a particular opponent, there's always an explanation of the decisions that he makes.
Much was made of just a few plays against San Francisco in the second half, and the bottom line is if the Chiefs offense converts on third down and puts points on the board, nobody is going to care how they got there.
They're in the top five in both third down conversions and red zone efficiency through five games.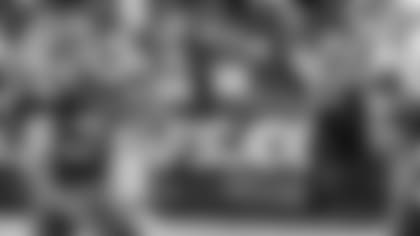 Chad from Lincoln asks: Does it upset anyone else that the Chiefs never seem to get the respect other teams do? Do the players and coaches feel this way?
I can't speak directly for how the players feel about something in particular, but I can tell you that people outside of the locker room pay a whole lot more attention to what the media is saying than those inside.
I'm not sure what a TV personality or analyst says about a team or player has any direct effect on how successful they are at doing their jobs.
It's always nice for people to say good things about your favorite team, but the easiest way for them to be positive about you is to win, and that's what these guys are working towards every day.
Cooper from Keokuk: Any plan to keep Tamba Hali and Justin Houston? I can't stand to lose either!
Contrary to popular (or unpopular) opinion, I'm not involved in personnel decisions or how they're made. But those are two of the best players on the Chiefs defense and that's not lost upon anyone.
Pete from Wingville: Does this team have a realistic shot at going back to the playoffs?
Why not? The Chiefs are only five games into the season and two of their losses have come on the road against teams thought to be the best in their respective conferences (Denver, San Francisco).
Also, they had chances to win or tie both of those games late.
They aren't that far off from winning these games and it shouldn't surprise anyone when they're in the thick of the playoff race down the stretch.
John from Kansas City: Tell me one good reason why the Chiefs won't be 4-12 at the end of the year?
They're better than a four-win team.
Nathan from Camdenton: How do the Chiefs feel about the Royals success right now?
I'm sure the offices here are very similar to the offices everywhere around Kansas City in that Royals fever has taken over. We had dozens of people walking over to Kauffman Stadium together last night for the Game 3 victory!!!!
There's nobody happier for the Royals than their neighbors (us!), and personally, considering I grew up in Kansas City and have been a Royals fan my whole life, I couldn't be more excited. I'm happy when any of my teams are winning (Royals, K-State, Chiefs), and being five wins away from the World Series title, I still can't believe this is happening and I'm loving every minute of it.