The Kansas City Chiefs concluded their three-day voluntary minicamp at the close of Thursday's practice. In just three days, I wondered what the players were hoping to get from this week; I found out the week was more than productive.
"I just feel like it was great work," Chiefs QB Alex Smith said. "We got a ton of reps in, a ton of work. I feel like practices were nonstop; it was no wasted time and I felt that we took advantage of these days. I felt that we got better. Before now, everything's just been in the classroom, we haven't been able to come out here with coaches, so it's all been whiteboard and film room talk. This (practice field) is where all the real teaching really goes on, this is where the execution goes on, so it was a great transition. I felt like we got good work in."
The Chiefs QB on defense, Pro Bowl LB Derrick Johnson took a lot away from the camp, both on the field and in the classroom.
"You can take a lot away," Johnson said. "You get everybody on film; that's the big thing, getting good stuff on film. We've been in the classroom for the last two weeks; it's great to get out there on the field, everything's not perfect but that's what we're working towards."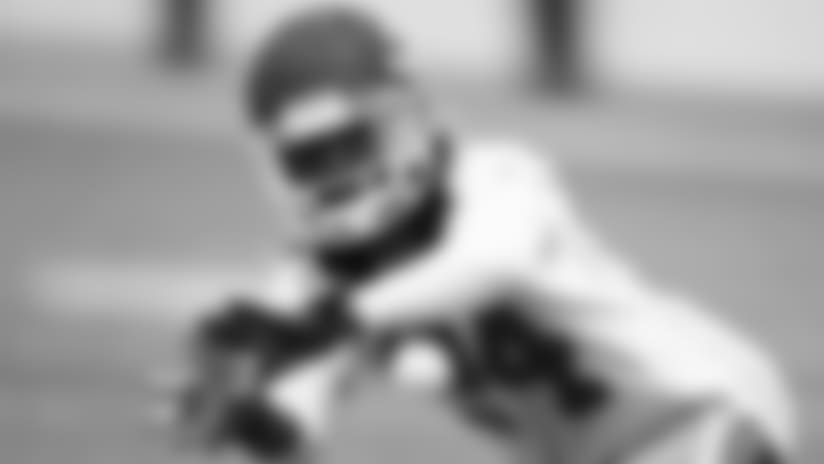 New Chiefs players like DE Mike DeVito perhaps said it best, when describing his perspective of the three-day camp.
"Right now, it's about knocking the rust off," DeVito said. "Get used to the guys you're playing with, get the guys used to the system, all the basic stuff, the technique stuff and building a foundation from square one and making sure that that's strong, because if you want to get better and get to the master's level of the defense, you have to build those techniques and the foundational stuff."
Becoming more comfortable with Chiefs defensive coordinator Bob Sutton's new system was among new Chiefs CB Dunta Robinson's goals this week.
"Just learning this defense and getting rhythm, coming together as a team, getting to know each other as players and what we're good at, what we do best as a defense," Robinson admitted. "For myself, just working on the fundamentals. Press coverage is something that I've done throughout my career; didn't do much in Atlanta, but it's something I did the first few years in Houston, so, just getting the feel of it again, coming out here and trying to make plays."
That's exactly what Chiefs fans hope to see in 2013, their team making plays.