There are a lot of reasons to feel good about where the Kansas City Chiefs are right now as they head straight to the divisional round of the AFC playoffs.
Much of this calculated optimism has to do with head coach Andy Reid, who is 19-2 in his career when coming off a bye, but also because of how this team compares to the same group a year ago that lost by just seven points on the road to the greatest postseason head coach-quarterback combination in NFL history—the New England Patriots' Bill Belichick and Tom Brady.
The Chiefs offense, which has been scrutinized for most of the season, helped put up a combined 70 points over the past two weeks. The offense heads into the playoffs with a rare continuity along the offensive line, and playmakers who have put up career numbers, including a rookie who may be the most electrifying player in the entire NFL.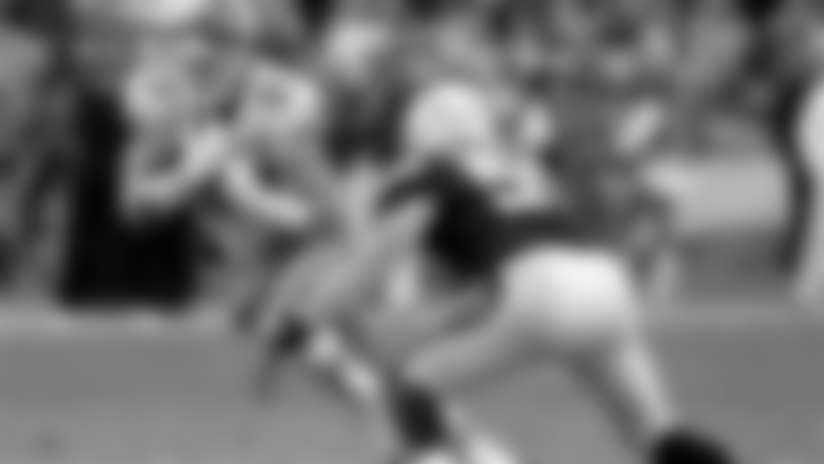 According to Football Outsiders, the Chiefs offense ranked 13th in their final DVOA rankings and 14th on defense—making them one of just three teams to grade out above average on both sides of the ball (Pittsburgh Steelers, New England Patriots).
Much of their success should be attributed to the guys up front, who often don't get the credit they deserve. 
Last year, the Chiefs had five starting offensive line combinations in the final seven games of the season, which included two different combinations in their two playoff games—a 30-0 victory over the Texans and a 27-20 loss to the Patriots.   
This year, the Chiefs have had the same five starting offensive linemen for the last nine games, which could be a reason why quarterback Alex Smith has been sacked less often in 2016 than any other time in his career.
Smith was sacked just 28 times in 15 games this season, and 13 of those came in the first four weeks of the season, when the Chiefs had four different starting combinations up front.
Once they settled on a line and everyone stayed healthy, they developed and performed well together.
"To play this much football together and to have this much cohesiveness is rare," Smith explained of the continuity up front. "It's a good place to be this time of the year. A lot of teams don't have that. It's a tribute to those guys for playing banged up and playing through a lot. That's part of what's so special for the bye week. This is the time of year for those guys who have been through a lot they'll get a few days' extra rest and it can mean a lot.
"Any team would say this, but if you win the battle up front, you win the ball game. Those guys do a lot for us." 
Reid, who spent the majority of his time before he was a head coach working with the offensive line, said he's been happy with the Chiefs offensive line recently, but that there's always room to improve.
"I'd tell you the last couple of weeks they've done a pretty good job, but we still have to take care of some negative plays in the run game," Reid explained of the 12 rushes that've lost 28 yards over the past two games. "We've got to figure that out a little bit. I'm not where we need to be with that area, but the pass protection and the majority of the runs have been pretty good.
"I don't like negative plays at all, so we need to kick that down a little bit."
One player who enters the playoffs without a lot of negative plays on his postseason résumé is Smith, who carries a 2-3 record overall, but has completed over 60 percent of his passes and averaged more than 260 yards passing with 11 touchdowns and just 1 interception in five playoff games.
"I think, honestly, it's just a reflection of the people around me," Smith explained of his postseason statistics. "That happens. When the guys are playing well around you, you look good. Good game plans, executing well, you're a reflection of that.
"No quarterback goes out there and plays well on his own."
Luckily for Smith, he has plenty of playmakers around him heading into the playoffs, and that begins with tight end Travis Kelce, who finished the regular season with the most yards receiving of any tight end in the league.
Kelce finished with 85 receptions for 1,125 yards with four touchdowns.
"He's a guy that's always giving us juice," Smith said of Kelce. "He gives energy and he's a special player. I think this year, the thing that I've noticed, is how well he recognizes that no matter who's covering him – corner, linebacker, safety – he has such a good understanding of how to combat that. He has so many tools.
"I think he's just become so well-rounded as a route runner."
According to Pro Football Focus, Kelce has done plenty of damage while lined up in the slot this year—being targeted 23.9 percent of the time he's lined up out away from the box, which is the second-highest percentage of any player in the league (Ryan Griffin, Houston Texans, 26.8 percent).
Kelce's 2.01 yards per route run out of the slot is the best of any player in the league who has played at least 50 percent of their team's snaps.
It's that versatility and ability to line up and produce from anywhere that makes Kelce such a dangerous weapon for the Chiefs.
The other dangerous weapon that has transformed this offense is rookie fifth-round pick Tyreek Hill, who leads the team with 12 total touchdowns this season (six receiving, three rushing, three returns).
What makes those numbers even more outrageous is that Hill has averaged 44.1 yards on each of his 12 touchdowns, and even better than that—Hill has averaged 69 yards per touchdown on his last five scores.
"He'd get a speeding ticket in a school zone," Reid said of Hill and his being clocked at 22 mph on a return earlier this season. "When he goes by you, it's amazing how fast he can corner and edge things. A lot of guys have speed, but can't corner, they don't have the quickness that he has.
"[Hill] has a unique blend there. He's fun to watch."
One of the guys Hill has credited with helping him this season is veteran receiver Jeremy Maclin, who spoke about the young playmaker earlier this week.
"The kid is special," Maclin said of Hill. "With the ball in his hands, he can do some things that not very many people can do. He has world-class track speed, and you can't teach that. He's been phenomenal. We've found creative ways to get the ball in his hands, whether it be at the wide receiver position, running back or returning kicks.
"He's only going to get better, whether it be running the football or catching the football. He has a lot to learn from a receiver's standpoint, but he's great with the ball in his hands."
Maclin explained how he's helped be a mentoring-type of presence for Hill this year.
"Just by being there for him," Maclin added. "It's not my job to come in here and tell him what to do and not to do. I'm here to listen to him and if he needs help with anything or needs advice or anything – that's my job. People forget that these are grown men, so a lot of credit goes to Tyreek for being able to handle himself and mature as a young man.
"My job is to be here for him, to let him know what I've gone through in my life on and off the football field and how I cope with it. But the credit goes to him, to go through what he's gone through and to respond the way he's responded and just to be a good, genuine person."
As Maclin and company get ready for the playoffs for the second-straight year, Maclin said he won't compare or "live in the past," but that he does feel good about this particular team.
"I think we have a good chance," Maclin explained. "With the work that we've put into this and what we've been through, the highs and the lows, I think we're battle-tested. We have a great locker room and we have great coaches, so I like our chances against just about anybody." 
Maclin missed four games earlier in the season with a groin injury and had a scare last Sunday against the Chargers with an ankle, but said he's fine, before speaking about the opportunity in front of the Chiefs with a home game on the slate—something he's had only one other time in his career, which was a wild card game against the Packers in 2011 when he was with the Eagles.
"It's an exciting time to come home and play in front of these fans—the best fans in the world, [because] they deserve it," Maclin explained. "We worked hard to get to this point, so we definitely want to put on for the city, put on for the fans, Chiefs Kingdom, and make everybody proud."
For veterans like Maclin, Smith and company, they know how rare this opportunity is—that first-round byes and home playoff games don't just happen.
"Right now is our opportunity; we have to go make the most of it," Smith said.