The Kansas City Chiefs (1-3) and Chicago Bears (1-3) kick off the second quarter of the season on Sunday afternoon at Arrowhead Stadium.
After dropping three straight games to open up the season, the Bears are looking for consecutive wins after coming back to beat the Oakland Raiders, 22-20, last Sunday on a Robbie Gould 44-yard field goal with just seconds remaining.
"We look forward to the challenge," Chiefs coach Andy Reid said on Wednesday of playing the Bears on Sunday. "We know what kind of football team they are. They're very physical and play very hard.
"Our guys will put in a good week of preparation to get ready and play them."
These two teams will be meeting for the 12th time on Sunday with the Bears holding a 6-5 advantage in the all-time series.
The last time these two teams met was back in 2011 when the Chiefs left Soldier Field with a 10-3 win, partially in thanks to then-rookie linebacker Justin Houston, who picked up the first 3 sacks and the first forced fumble of his career in that victory.
He's been consistently bringing down quarterbacks ever since.
Here's a look at the Bears coaching staff:
Special Team's Coordinator
The Bears are led offensively at the skill positions by quarterback Jay Cutler, running back Matt Forte, receiver Alshon Jeffrey, who is looking to come back from a hamstring injury this week, and also tight end Martellus Bennett.
Here's a look at the Bears offensive depth chart:
Chicago Bears Offensive Depth Chart (Unofficial)
Here are the Bears offensive numbers and ranks this season:
Bears Offensive Numbers & NFL Ranks
Net Rushing Yards Per Game
Net Passing Yards Per Game
Last Sunday's win over the Raiders was Cutler's return from a hamstring injury that had caused him to miss some time.
Cutler's return couldn't have come at a better time for the Bears, as he finished 28 of 43 for 281 yards with 2 touchdowns and 1 interception. The effort helped them move past the 26-0 loss they suffered the week before to the Seattle Seahawks with Cutler sidelined by injury.
It was what Cutler did in the final two minutes of that game really made the difference in the Bears picking up their first win of the season.
After the Raiders kicked a field goal, which gave them a 20-19 lead with 2:05 remaining, Cutler and company marched down the field on a 12-play, 48-yard drive that set up Gould's game winner from 44 yards.
Cutler was 5 of 8 for 41 yards on that final drive, which included converting on fourth-and-5 and third-and-3.
"Jay's a good quarterback," Reid said on Wednesday. "He's been doing it a long time. He's been in Chicago probably longer than we think he's been there – he's been there quite a few years.
"Had an opportunity to play against him and I have a lot of respect for him."
Cutler has faced the Chiefs four times in his career and twice at Arrowhead Stadium, holding a 1-1 record there. He's completed 59 percent of his passes for 553 yards with 2 touchdowns and 3 interceptions in his two games in front of the loudest fans in the NFL.
On the outside, Jeffrey hasn't played since their Week 1 loss to the Green Bay Packers, against whom he finished with 5 catches for 78 yards.
He's been dealing with a hamstring issue but it's possible he returns against the Chiefs this weekend.
Over the past two seasons, Jeffrey has developed into one of the elite young receivers in the NFL with more than 2,500 yards receiving with 17 touchdowns.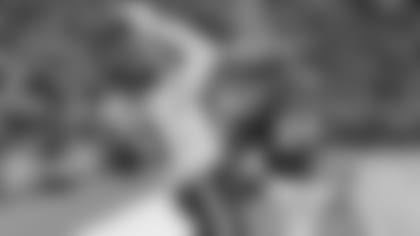 At 6-foot-3 and 216 pounds, Jeffrey provides the kind of matchup problem the Chiefs have some experience with recently after facing DeAndre Hopkins of the Houston Texans in Week 1, Demaryius Thomas of the Green Bay Packers in Week 2, then A.J. Green of the Cincinnati Bengals last Sunday.
All of those guys have the similar physical traits to Jeffrey that make them hard to stop in one-on-one situations.
It's something the Chiefs will have to deal with on Sunday if Jeffrey is able to play.
Another player with unique traits is tight end Martellus Bennett, who at 6-foot-6 and 273 pounds, leads the Bears in targets (31), receptions (24), receiving yards (201) and touchdowns (2).
Just last week against the Raiders, Bennett was targeted 13 times and finished with 11 receptions for 83 yards and a touchdown.
In the backfield, veteran Matt Forte has been one of the most consistent running backs in the NFL over the past eight seasons, whether he's carrying the ball or catching it out in space.
"You have to be aware of the screens," Chiefs defensive lineman Jay Howard said of Forte.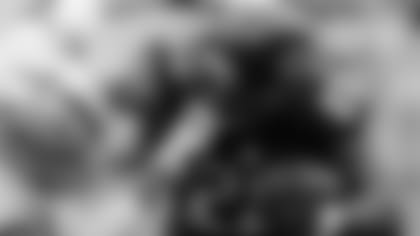 Just last season, Forte had 102 receptions for 808 yards and 4 touchdowns—as a wide receiver. He also added over 1,000 yards and 6 touchdowns on the ground.
"He's very talented, he's very versatile," Chiefs running back Jamaal Charles said of Forte. "He's very athletic – he can do more than one thing. He can go to receiver and run wheel routes and run fade routes; that's the position of a running back going into the next level.
"I'm happy to be able to compete with him this week. He's a friend of mine and the dude can play. The defense is up for a challenge that they probably haven't seen for a while."
One key storyline to follow for the Bears this week will be at the center position, where they find themselves looking for a new starter after losing veteran Will Montgomery for the season with a broken fibula.
Montgomery suffered that injury early in their win over the Raiders last week.
Left guard Matt Slauson moved over to center to finish out the game, but third-round pick Hroniss Grasu took some first-team reps with the Bears offense on Wednesday, so it's anyone's guess who will ultimately start on Sunday.
Here's a look at the Bears defensive depth chart:
Chicago Bears Defensive Depth Chart (Unofficial)
Here are the Bears defensive numbers and ranks this season:
Bears Defensive Numbers & NFL Ranks
Net Rushing Yards Per Game
Net Passing Yards Per Game
The Bears defense has welcomed the play of edge player Pernell McPhee, who was one of their biggest moves of the offseason after signing him as a free agent from the Baltimore Ravens, with whom he spent the first four years of his career.
McPhee is one of the guys who toes the line between being a defensive end or a linebacker, and whether he's in a two-point stance or has his hand in the dirt, he's a player that has to be accounted for on every play.
One Chiefs player who is pretty familiar with McPhee is offensive lineman Jah Reid, who spent four years with him in Baltimore.
"He's incredibly passionate about the game," Reid said of McPhee. "He's a physical player and he's got a nose for the ball. He's going to give it a 100 percent effort every play so you've got to come out there and give it to him."
McPhee has 2 sacks and 24 tackles so far this season, both of which rank second on the team.
Linebacker Shea McClellin leads the team with 28 tackles and former second-round pick of the Washington Redskins, Jarvis Jenkins, leads the Bears with 3 sacks after signing this past offseason.
"I think they play physical – that's their mindset," Chiefs quarterback Alex Smith said of the Bears defense. "They're trying to get home and trying to be physical.
"Outside, they have some veteran guys at the corner position that know what they're doing. They switch up the coverage up a lot, they throw different things at you, change up leverage, things like that."
One thing to watch for leading up to the game is the status of veteran safety Antrel Rolle, who is currently third on their team in tackles (23) and has 26 career interceptions but left their game last week against the Raiders early with an ankle injury.
Stepping in for Rolle after his injury was undrafted rookie out of Findlay College, Harold Jones-Quartey, whom the Bears claimed off waivers from the Arizona Cardinals back on September 5.
Jones-Quartey found himself playing safety alongside another rookie in Adrian Amos, who was the Bears fifth round pick out of Penn State last spring.
Rolle did not practice on Wednesday.