Containing my composure in the press box during the Kansas City Chiefs opening series on offense and defense Friday night was difficult. However, there was something far greater that overshadowed the performance by the ones; the overall team accountability and unity.
Following Friday night's 17-13 loss, Chiefs head coach Andy Reid recapped the night.
"I thought that the first offense did a nice job," coach Reid said. "I thought that the first defense did a nice job for the series that they were in. After that, we had protection problems on the offensive side. We didn't have much of a passing game going. Defensively, we had a couple of series extended because of penalties that ended up being scores. The guys gave a good effort. I thought that special teams did well."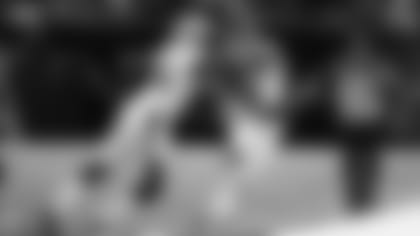 In the team's locker room, after the game, Chiefs QB Chase Daniel echoed coach Reid's evaluation.
"The ones on both sides of the ball looked great," Daniel said. "They moved the ball on offense, stuffed the ball on defense and that's what we want. Our twos, threes, and fours, we have to step it up. Guys are upset, but we'll get back to work and we'll finish out the last week of camp strong."
Chase's comments, to me, screamed accountability and he wasn't done.
"We got a couple rolls going here and there," Daniel admitted. "We just couldn't really put it in the end zone. We have to complete the ball better; we have to move the ball better and we have to get more of a tempo and I think that's something we will work on."
By my count, the word "we" was used six times in his Chase's reply. No "I' or "he struggled" or "they missed an assignment"; it's all about the team.
Another example is Chiefs rookie LB Nico Johnson, who preferred to discuss where the team struggled, instead of his rookie debut in the NFL.
"We just have to finish," Johnson said. "Cut down on the mistakes and penalties, because with the twos, we had them stopped, third-and-long and we gave them another opportunity by giving them a late penalty or something that just cost us big. We have to finish without mistakes."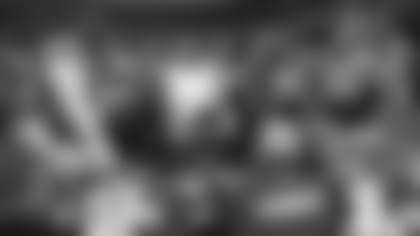 I asked Chiefs starting CB Sean Smith how he handles the success of the first-team, when the rest of the team doesn't perform as well as it expected. His reply is a direct product of one of the many lessons coach Reid has been preaching from day one.
"We just have to hold everybody accountable," Smith said.
"It would be easy for me and the rest of the starters to go out there and be like, 'Well, at least we played good,' but coach always preaches that you're only as good as the last player on the roster. We have to pick each other up collectively, because we're all one unit."
The team's accountability was personified by one of its best players; Chiefs RB Jamaal Charles, who preferred to talk about the team's goal, instead of his one-yard score.
"We wanted to come out here and win the game," Charles said. "But, it wasn't enough."
Among the many interviews I've been fortunate to conduct with the Chiefs players, they rarely use the very popular personal pronoun "I" and that's exactly how coach Reid likes it.
The team continues practice this morning at 8:15 AM CDT. If you can't make it on campus to watch, I'll do my best on Twitter (@KCChiefs_Reid), to provide you updates, photos and more.