There are literally hundreds of people who work behind the scenes that have an effect on what happens on the field for the Kansas City Chiefs each week.
One of the key groups is the strength and conditioning staff, led by Barry Rubin, along with his assistants Travis Crittenden and Brent Salazar.
They are responsible for ensuring the players are at their peak athletic performance heading into the season and then helping maintain that strength throughout the year.
When asked about this year's team, Rubin offered special praise.
"This is my 18th year being in the NFL and these guys have been and I can say this, they are the best group that I've ever been with," Rubin said on Monday. "Because of their compliance, their good work habits and the energy they bring, I couldn't ask for any more out of these guys. They really have been so enjoyable to work with.
"They've made my job—it's the most fun I've had in strength coaching yet."
That's high praise from someone who has the résumé of Rubin, who was inducted into the USA Strength and Conditioning Coaches Hall of Fame back in 2003.
Rubin came to the Chiefs last year from the Philadelphia Eagles, where he spent five years with Chiefs head coach Andy Reid (2008-12).
Before Philadelphia, Rubin spent 11 seasons with the Green Bay Packers (1995-05), where he worked with both Reid and Chiefs general manager John Dorsey, among others.
That familiarity has served the Chiefs well this season.
One word that's been thrown around quite a bit this season for the Chiefs is "finish," and Rubin explained how that focus has spread throughout the entire organization.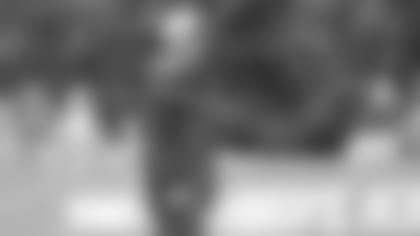 "I think that's preached from the get-go from coach Reid," Rubin said. "Whether it's in practice by finishing plays, finishing games or in in the weight room when we're in the offseason doing drills—to finish strong, finish that last hard set.
"That started through coach Reid and it just carries on to all of us, to all the other coaches and players."
During the grueling season, Monday's can be difficult for players physically.
But Rubin said that's the most important day of the week for players to take care of their bodies to get ready for the upcoming week.
"I always tell them, I say 'Look. You're going to feel better when you walk out of here on Monday than you did coming in and once you get the blood flowing, get some of the lactic acid out, get sweating a little bit,'" Rubin said. "Boy you feel like a new man, at least a lot better than you did when you're coming in.
"If you're waiting around for that feeling of 'Oh, I feel like I want to go now,' it's not coming. You have to push yourself to go do it and that's the credit that belongs to our players because they have been so good about coming in and being consistent."
The Chiefs defense has pushed itself into becoming the best second-half team in the NFL.
They've allowed a league low of just 70 points in the second half through their first 10 games, including just 28 in the fourth quarter.
It's not just one factor that is responsible for this success, but there is something to be said for the individual defensive players' physical strength and conditioning to play at such a high level late in the game.
Rubin refused to take any credit for that success, but he did say that the work done throughout the week by the players towards the end of the season is every bit as important as the beginning, and that helps maintain that level of play late in the game.
"I can't stress how important it is to work Weeks 12 through 16 just like you worked at the beginning," Rubin said. "Pushing it that hard and I think that's where you'll maintain that strength through the game and through the fourth quarter."
Chiefs quarterback Alex Smith explained that it's not just the work by Rubin and his staff during the season that's helping, but how they got the players prepared before the season began.
"I think going all the way back into the offseason and the work we do, we carry that into the season," Smith said. "It's the way we practice, it's the way we work out that when the game is on the line in the fourth quarter, we still have our legs and we're able to go out there and play."
Fullback Anthony Sherman agreed.
"[Rubin] does a great job all year getting us prepared and designing workouts that don't beat us up but keep your strength, keep your weight up," Sherman said. "It allows us to play at a level we need to play at to be successful."
The Chiefs will be challenged physically this week in a short week of preparation as they travel to take on the Oakland Raiders on Thursday Night Football.
Rubin said there's no secret to getting the guys ready on a short week.
"Nothing's really magical," Rubin said. "It's just cutting back than what we normally do during a full week. You don't want to do too much. You want to error on the [side of] less."
Sherman said this Chiefs team understands the work it takes to be successful, and they'll continue to work with Rubin and the strength staff to ensure their bodies are ready to play each and every week.
"Everyone is in here getting their workout in and watching film," Sherman said. "It's where the success of this team comes from. It's not necessarily just what happens on game day, but what goes on during the week to prepare us for the game and it makes us that much better." On Thursday, the Chiefs will look to pick up their sixth straight win of the season.