The plan was to be patient and respectful to a community that had just lost a big piece of its identity.
With the Rams franchise moving from St. Louis to Los Angeles this past offseason, there was a natural connection between the reach of Chiefs Kingdom and the proximity to the St. Louis market.
On Friday, Kansas City Chiefs president Mark Donovan was asked about the plans to bring the Chiefs brand into a market that sits just a few hours down I-70.
"The day they announced that the Rams were leaving St. Louis, we got a handful of phone calls from people wanting to buy season tickets from St. Louis," Donovan explained. "Then the day after they moved, we got a handful of phone calls from corporations in St. Louis saying, 'We want to be partners with the Chiefs. Let's talk about activation programs.'
"What we knew and respected was the process that town was going through," Donovan added. "What their fans went through was tough—painful. When you move a football franchise, that's ripping a big part of the town out of that town.
"We said publicly (at the time) that we're going to be respectful, we're going to be patient, and that we are going to enter the St. Louis market, but we're going to do it at the right time."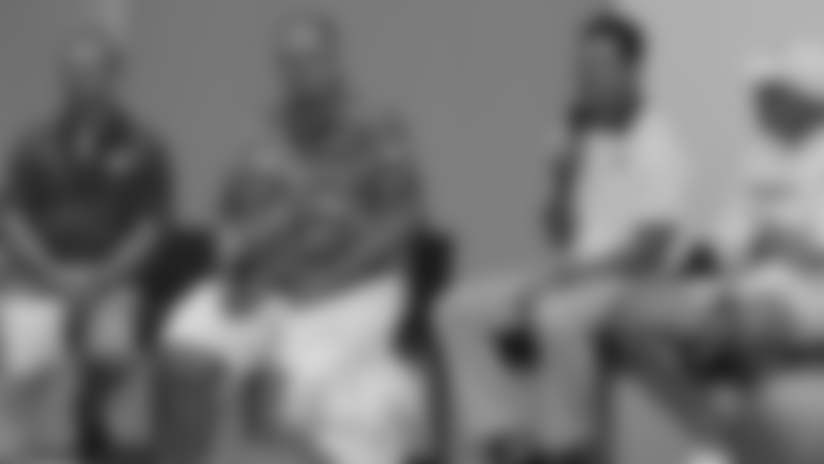 That plan was fast-tracked last week after the league sent a memo out to every owner, president and CEO in the NFL.  
"The memo said that because the Rams are playing in Los Angeles, St. Louis is now an open television market," Donovan explained. "For preseason television, we basically put our own networks together. So a couple of teams, including us, have lobbied the league and said we're going to put our preseason games in St. Louis because it makes sense. We have fans there and we're going to get in front of them now and develop that relationship.
"The league has decided that they're going to allow any team in the NFL that can put together an adjacent network, which is really confusing and very complicated, but basically means that if you can make a chain link of networks—broadcast partners, to get you to St. Louis, then you can broadcast your games there.
"We knew that was coming and we have been working on this for the past few months. (Vice president of business development) Tyler Epp and his team have already negotiated deals, so our preseason games will be broadcasted in St. Louis. The plan is to have our shoulder programming, which is all the programming you see on our network, in St. Louis this season as well."
For Donovan and the Chiefs, this is just the first step.
"We'll be in there with a product," he explained of the television programming. "Then we'll continue to build relationships in the community."
The Chiefs have already heard from military bases and schools in the area about wanting to do events with them.
"I think what you're going to see over the next four of five years is a real resurgence of the Chiefs brand in St. Louis," Donovan said. "We do have some advantages over the other NFL franchises, not only in geography, but because it's in the state of Missouri, we're the only team that can actually market our corporate partnerships as well as our brand in St. Louis, so that's a big advantage.
"Again, we'll do it respectfully, we'll do it patiently and we'll do it strategically."