Among a few of the NFL records he's on pace to break, which include things like highest completion percentage in a season in NFL history—a record currently held by the Vikings' Sam Bradford, who completed 71.6 percent of passes last year—Kansas City Chiefs' quarterback Alex Smith is on pace to shatter some of his own personal records in the process as well.
Smith, who leads the league by completing 72.4 percent of his passes this season, also leads the league at 8.68 yards per attempt, quarterback rating (120.5), and is tied for the league-lead in touchdown passes (15), and ranks second in yards (1,979).
For a quarterback who has been oft-criticized by outsiders for his lack of staggering individual numbers, the 2017 season he has put together has raised some eyebrows and put him right square in the middle of the MVP conversation.
"Alex never says anything, everybody else says everything," Chiefs coach Andy Reid explained of his quarterback, who is 46-22 as a starter for him since they joined in Kansas City before the 2013 season. "He doesn't worry about all of that; he's a seasoned veteran. I've told you before, I love having this guy. He's everything you want as a coach and comes to work every day. He's the first one in and the last one out.
"All of these things that you're supposed to do, he does. This's what we see every day."
What the Chiefs have seen every game day this year is a player having the best year of his career, and it's not particularly close.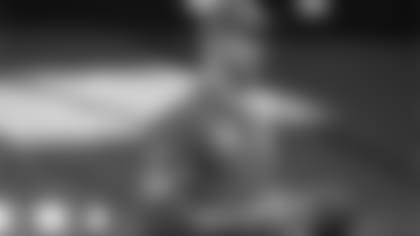 These are Smith's best seasons to-date in different statistical categories during his 13-year NFL career, along with his current pace:
Completion percentage – 70.2 percent (SF, 2012)
2017 pace: 72.4 percent (NFL record)
2017 pace: 4,523 (Chiefs' franchise record – 4,523, Trent Green, 2004)
Yards per attempt – 7.97 (SF, 2012)
2017 pace: 8.68 (Chiefs' franchise record – 9.42, Len Dawson, 1968)
Touchdowns – 23 (KC, 2013)
2017 pace – 34.2 (Chiefs' franchise record – 30, Len Dawson, 1964)
Rating – 104.1 (SF, 2012)
2017 pace: 120.5 (Chiefs' franchise record – 101.9, Len Dawson, 1966)
When asked about his inflated numbers this year, Smith deflects to the guys around him, adding he's not doing anything substantially different than in years' past.
"When you get something downfield and you get an opportunity, you have to strike. When you get something underneath, the same type of thing," Smith explained.
Reid said he believes the development of the young players around Smith has led to some of the success this year.
"Some of it is what he's got around him," Reid added. "Some of those kids have grown up and he's had an opportunity to kind of train him in his way. That's a plus for him. Everybody from (Travis) Kelce to Tyreek (Hill), Albert (Wilson)—these are all his guys, and it's showing up."
"We have come a long way," Smith added of his comfortability with the young playmakers. "We have had efficient work all through OTAs, all through camp, and we communicate really well. I think just as an offense, especially the skill position guys, there has been an open line of communication. They see things well and they learn fast."
With all of the work they've put in and how well everyone knows the offense at this point, the volume of plays they can pull from has also grown, which means the ability to respond to how a defense is playing against them has grown as well.
"Not sure what they are going to try to take away or how they are going to combat us, but knowing we have answers built in—being able to get to (those plays) and find ways, even if we are not having success, make the adjustments to get to those things, is huge," Smith added.
Reid also credited offensive coordinator Matt Nagy for the success this year, giving praise to one of the guys who has worked with Smith as close as anyone over the past four-plus years.
And it's the amalgamation of all of these things as to why Smith has had the season we've seen, and despite a career-year thus far—even going as far as an all-time NFL season in some regards—Smith has been around long enough to not get caught up in the swings of a season, but to stick the process and find comfort in the daily grind and routine.
Smith has often spoken of the peaks and valleys in every season, and even though the Chiefs have dropped two in a row, they're always one good week away from calming the nerves of fans who wear every play, every incompletion, and every score on their sleeves.
"You have to keep your wits about you, and you have to stay in the moment," he added.
If Smith keeps stringing together more moments like we've seen this year, in the end, the Chiefs will have everything they want right in front of them.