After his flight was delayed Thursday night, veteran quarterback Chad Henne showed up a bit late to his dinner at Capital Grille on the Plaza with Kansas City Chiefs head coach Andy Reid and offensive coordinator Eric Bieniemy.
Henne, a free agent with 53 starts under his belt over a 10-year career with the Miami Dolphins and Jacksonville Jaguars, was in town to see if the Chiefs would be a good fit to continue his career.
"Coach Reid went with the filet," Henne, who also ordered the filet, laughed. "I was actually expecting him to get like a porterhouse or something, but he did have a little coconut pie at the end."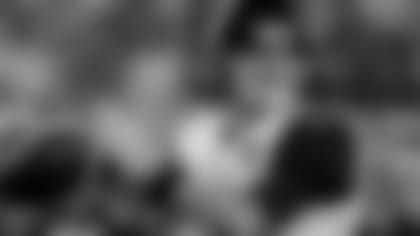 At some point over the dinner—perhaps before their famous pie was delivered, Henne decided the Chiefs would be the right place for him to continue his career.
"I don't know if you can explain it," Henne explained of why he made the decision. "It's just a feeling you have. Coach Reid, Coach Bienemy, just having dinner with them and talking to them on the phone Wednesday once it opened, it was a comfort level.
"It's easy to talk to them, speaking the same language that I'm used to. It just felt right."
Reid's history with quarterbacks also played a role.
"It's a big part," Henne added. "I think he's had such success in the league with any quarterback, backup or starter. I'm willing to learn and I just want to be around that. I've been in that position to help a young guy out before, and I think that was a draw as well."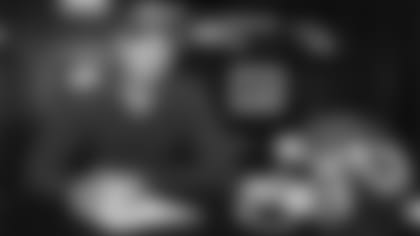 With second-year player Patrick Mahomes  entrenched as the starter moving forward, Henne said he embraces the role of helping out a younger player—something he's done multiple times throughout his career.
"I think it's just kind of always been in me," Henne explained of why the mentor role suits him well. "I think it's the unselfishness. It's just a lot of fun for me, not only as myself as a player grow, but if I can give back because this league has given so much to me, why not give as much as I can?
"I mean, being with (Jaguars' quarterback) Blake Bortles, Blaine Gabbert (before that)—those kind of guys, and just seeing Blake grow in the last four years, it's been a lot of fun for me."
Henne has actually met Mahomes before.
"I actually met Pat last year," he said. "He came into Jacksonville for a visit, just briefly shook his hand, but seemed like a good country boy which is kind of cool. Definitely a lot of talent. I've seen bits and pieces of film on him just being in Jacksonville, but he played that last game against Denver, strong arm, seems to have right kind of head on his shoulders, which is great.
"I think he just has a great work ethic from what I've heard, so I think that's cool."
For Henne, the backup role is one of a sounding board and that means getting an understanding of a new playbook as quickly as possible.
"I've had six coordinators in ten years, so the verbiage was always different, so it shouldn't be a tough transition," he added. 
As far as his message to Chiefs' fans on what they're getting in him, Henne said it simply.
"They're going to get a hard worker each and every day—here to help not only Patrick but bring some leadership qualities to this team any way I can. At the same time, I'll be ready to go if my number is called.
"And I promise you, I'll be ready."