It was a different kind of film study for the Kansas City Chiefs' quarterbacks on Wednesday as Patrick Mahomes , Chad Henne and Matt McGloin went through a battle simulation at nearby Fort Leavenworth in order to learn more about how our military prepares for combat.
The simulation walked the three players through the details of a 2008 battle in Afghanistan in which several American soldiers lost their lives. The practice of reviewing conflict tactics and decision-making is commonplace in the military just as it is in football, though with much different stakes.
"They have to quickly make decisions on the battlefield and really be prepared. It's similar to how we prepare, but for them it's on a totally different level," Mahomes explained. "They're preparing to save lives and to protect us, and it's awesome to see how they get ready for those situations."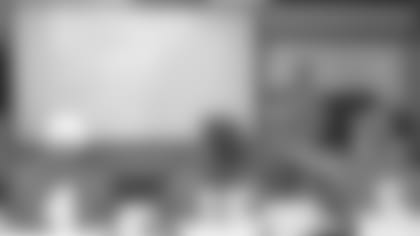 Built in 1827, Fort Leavenworth is the oldest active United States Army post west of Washington, D.C., and has been historically known as the "Intellectual Center of the Army."
The players had an opportunity to meet some of the thousands of troops stationed on the base following the simulation with a trip to the famous Buffalo Solider Monument and an autograph signing at a nearby grocery store.
"It means a ton to be here," Mahomes said. "I really love to support our military and everything that they do because I know that they're protecting me and my family in addition to their own families."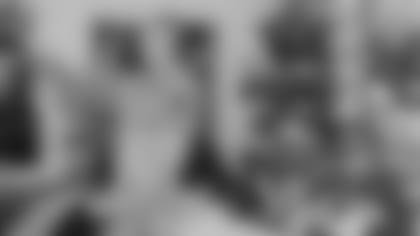 The Chiefs have made a series of goodwill visits to local military bases over the last decade, exemplified most recently with Day 3 of the 2018 NFL Draft at Fort Riley. Wednesday's visit was another chapter in the franchise's long-standing commitment to honoring our Armed Forces.
"We can never truly understand what they go through," Mahomes said. "But to get a little glimpse into their life just makes you want to support them even more."
The Kansas City Chiefs Community Caring Team, led by the Chiefs quarterbacks, visited Fort Leavenworth to thank troops and their families for all they do to serve and protect the country.