They devote their lives to protecting those that they've never met, selflessly stepping forward to defend all that we hold dear in this country.
These individuals don't join the service for recognition or fame, it's just simply what they feel called to do, forgoing personal ambition in the private sector to become a part of something much larger than themselves.
They're the brave few who make up our Armed Forces, and some of the nation's very best are stationed right here in Chiefs Kingdom.
The Chiefs have a rich history of supporting our men and women in uniform throughout the years, and that tradition continues this season through the "Tribute to the Troops" program at GEHA Field at Arrowhead Stadium, which recognizes the real heroes in our community during every home game.
That initiative continues on Sunday afternoon, as Maj. Gen. Ben Corell will be recognized as the "Tribute to the Troops" honoree presented by Crown Royal during the Chiefs' AFC Championship matchup with the Cincinnati Bengals.
A native of northeast Iowa, Corell enlisted as a private in 1986 with the goal of earning some additional money for his family. Unbeknownst to him, that decision led to an outstanding career that's now at 37 years and counting.
"I had a young family and was just looking for some additional income. I saw the National Guard, and I thought it'd be a great way to get some extra income for my family, plus I always wanted to serve," Corell said. "That got me in the door, and I think God puts you where you need to be for a reason."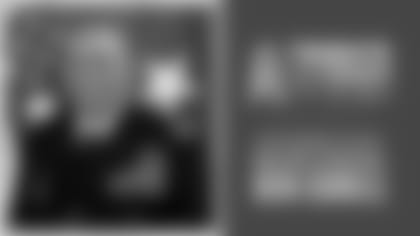 Corell originally figured that he would step away from the military following his six-year commitment, which was the tenure required in order to receive a cash bonus that he desired for his family, but that expectation quickly changed once Corell became immersed in what it meant to be a solider.
"Sometimes, it just works that way," Corell said. "You get to see different things and have different experiences that normal citizens don't have, and it's really about the team. It's the team of teams, and I wanted to be a part of that."
That mindset then changed again several years later, as Corell – who planned on retiring after completing 20 years in the military – felt called to continue his service following the terrorist attacks of September 11, 2001.
"We were a nation at war. There were people out there who attacked the United States of America, and thankfully, I was in a position to help defend our nation," Corell said. "That was motivating enough to stay in, and that's what's driven me to remain in uniform in the time since."
Corell's dedication to service has featured six deployments on two different continents, including an 18-month tour in Iraq. He was either a commander or deputy commander on each of those deployments, spending time in Saudi Arabia, Afghanistan, Kuwait, Egypt and Romania in addition to his time in Iraq. His dedication to serving our country has sent him all over the globe, but it's his current role right here at home that's perhaps even more impactful. Corell was named the Adjutant General of Iowa in 2019, putting him in charge of 9,000 soldiers and airmen across the state.
"It's a big responsibility, but one that I cherish every day when I walk in the door," Corell explained. "We've had a busy year – we had about 2,000 soldiers deployed on active duty all over the globe, and we had COVID response in the state. It's been a busy couple years, but like I said, I think God puts you where you need to be for a reason."
Corell's leadership has been the steady constant throughout numerous roles and positions during a career chock full of moments that separated the few from the many. From his deployments all over the world to his efforts serving those in need right here within our borders, Corell has dedicated his life to protecting our nation.
"I've gone a long way for a kid from a small town in northeast Iowa, and I'm proud of that," Corell said. "My family is a big part of this. When I talk to young soldiers, it's about having your family support what you're doing. We're all going to retire someday, and when you take off that uniform, you want your family to be standing by you and for them to be proud of you."
Corell – who's a lifelong Chiefs' fan – will be introduced in front of thousands at GEHA Field at Arrowhead Stadium on Sunday with his family by his side, and like the honorees before him this season, he'll feel that appreciation in the most deserving of ways.