They devote their lives to protecting those that they've never met, selflessly stepping forward to defend all that we hold dear in this country.
These individuals don't join the service for recognition or fame, it's just simply what they feel called to do, forgoing personal ambition in the private sector to become a part of something much larger than themselves.
They're the brave few who make up our Armed Forces, and some of the nation's very best are stationed right here in Chiefs Kingdom.
The Chiefs have a rich history of supporting our men and women in uniform throughout the years, and that tradition continues this season through the "Tribute to the Troops" program at GEHA Field at Arrowhead Stadium, which recognizes the real heroes in our community during every home game.
That initiative continues on Sunday night, as Maj. Gen. David A. Weishaar will be recognized as the "Tribute to the Troops" honoree presented by Crown Royal during the Chiefs' postseason matchup with the Buffalo Bills.
Weishaar is the Adjutant General of the Kansas National Guard, which means that he is the senior military advisor to the governor and commander of the Kansas National Guard. He also serves as the Director of Emergency Management and Homeland Security, leading emergency relief efforts to any of the 105 counties in the state of Kansas whenever needed.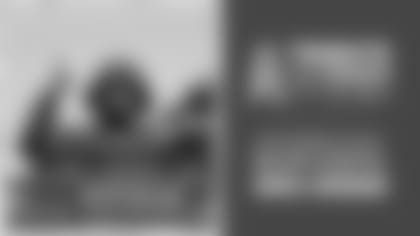 It's a massive set of responsibilities, but as we've seen with other "Tribute to the Troops" honorees this season, Weishaar's career had humble beginnings.
"I grew up in a small town in northwest Iowa that didn't have a lot to offer, and college wasn't in the cards when I graduated from high school, so I was looking for an avenue to help with educational expenses," Weishaar said. "I thought I'd try the military, so I joined the Air Force, and I was planning on staying for four years. Well, if you do the math, this month marks 41 years of service."
Weishaar spent 15 years as an enlisted airman before obtaining his degree and becoming a commissioned officer in 1996. He's proceeded to climb the ranks in the time since, earning his current role as Adjust General in 2020 while having the opportunity to work alongside numerous individuals who significantly impacted his trajectory in the military.
"I've been around great leaders and mentors throughout my career. It's been a push and pull from my perspective. My peers have pushed me to certain places and my superiors have pulled me to different places," Weishaar explained. "It's just been a great team effort getting me to where I am."
That team includes 7,000 airmen and soldiers in addition to thousands of full-time state and federal employees who work under Weishaar's leadership. It's a big responsibility, and one that Weishaar doesn't take for granted.
"It's truly an honor to represent every one of these soldiers and airmen on a daily basis. I get to be their voice, so I show up to work every day hoping that I do them right and contribute to the state," Weishaar said. "I've always been surrounded by great people wherever I've been, and they all volunteered to wear the uniform and do something that is bigger than what they are as an individual."
His direction has been particularly important lately, too, as the COVID-19 pandemic continues to impact communities throughout Kansas.
"For the past two years, my role with the division of Emergency Management has chewed up the bulk of my time as we've lived through this pandemic," Weishaar said. "We're the agency that coordinates and helps every county in the state of Kansas with what they need during an emergency, so it's been busy."
Those critical responsibilities are just another chapter in what's been a life of service for Weishaar, and as the Chiefs take on the Bills in the biggest game of the season on Sunday night, he'll be thinking about the many individuals who he's served alongside to protect our way of life.
"It's very humbling to be honored. I'm a huge Chiefs' fan, so I'm glad to be there, and to me, this is just as much about what the team around me has done," Weishaar said. "My name will be up on the board, but for me, every Kansas airman and solider is who I'll be representing."