They devote their lives to protecting those that they've never met, selflessly stepping forward to defend all that we hold dear in this country.
These individuals don't join the service for recognition or fame, it's just simply what they feel called to do, forgoing personal ambition in the private sector to become a part of something much larger than themselves.
They're the brave few who make up our Armed Forces, and some of the nation's very best are stationed right here in Chiefs Kingdom.
The Chiefs have a rich history of supporting our men and women in uniform throughout the years, and that tradition continues this season through the "Tribute to the Troops" program at GEHA Field at Arrowhead Stadium, which recognizes the real heroes in our community during every home game.
That initiative continues on Sunday, as Sgt. 1st Class Terrie Rivera will be recognized as the "Tribute to the Troops" honoree presented by Crown Royal during the Chiefs' matchup with the Los Angeles Chargers.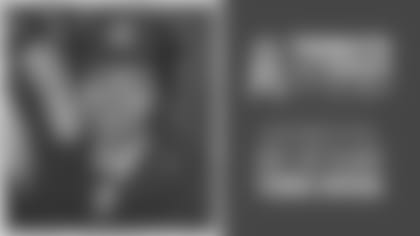 Fresh out of high school in 1976, Rivera joined the United States Army Reserve out of curiosity after learning that she could practice dentistry in service of her country.
"I had a brother-in-law in the Army stationed at Ft. Riley, and I kept asking him what it was like," Rivera said. "Well, one time when I visited the dentist in high school, I learned that they were an Army Reserve dentist. I started talking to them about it, and it got me thinking that I might as well join and find out what it was like for myself."
She initially saw it as a short-term opportunity, but as time went on, Rivera realized that she didn't want to leave despite working her way through college as a single mother in addition to her service.
"I thought I'd join for three years and get my education, and then I'd go get a job after that, but I just kept re-enlisting, and before I knew it, 22 years had passed," Rivera said. "I liked it. It taught me independence and how to be my own person. I grew up pretty quick."
She made the most of her time in the service, too, becoming the Non-Commissioned Officer in Charge (NCOIC) at the dental clinic at Ft. Leavenworth for several years.
"It was my responsibility to make sure that everything ran smoothly. I made sure that charts were pulled, that patients were seated, and instruments were sterilized in addition to assisting the dentist," Rivera said. "It was just like being a regular dental assistant in civilian life, just in the military."
Rivera also participated in training exercises centered around performing dental work in the field and traveled around the world to provide dental care, including assignments that sent her to Alaska, Panama, and Germany.
It was an impressive career that spanned two decades and provided Rivera with an experience of a lifetime, making her decision way back in 1976 more than worth it.
"I'm so glad that I did it," Rivera said. "I wanted to find out what it was all about, and I did."