Cross-Lines exists to provide assistance to those in need, including free breakfast and lunch from Monday through Friday, along with other amenities.
The Chiefs Red Coaters and K.C. Wolf's presence on Thursday added a special touch to what they usually do.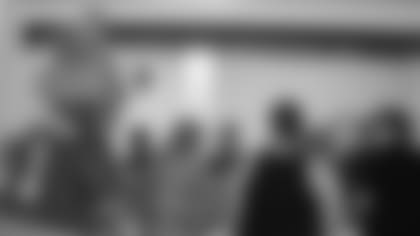 "This is very unique due to the fact that we have K.C. Wolf," Susila Jones, the executive director of Cross-Lines, said. "It's a great treat for the families that come in, especially the kids, because that's not something that they get to experience often. It's also special because of the great and nutritious food that we have.
"Quite often, we're on such a tight budget that we can't always provide the fresh vegetables, fresh salad and so the meal is not only fun for everybody, it's also nutritious as well."
Up until about a year ago, the area around Cross-Lines, about a five-mile radius, had a grocery store, but now they don't, so the organization has become that much more important. 
"Unfortunately, they had to close," Jones added. "By bus, that's 30 to 45 minutes, so it seems close to people who are fortunate enough to have transportation, but if you're trying to walk or ride the bus, it's not convenient at all."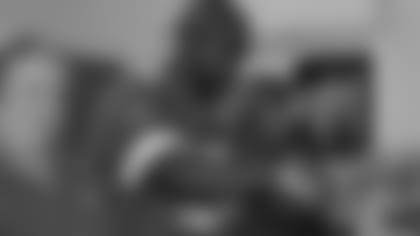 Thursday marked the second time in a week the Chiefs Red Coaters were out in the community. Just last week, on Wednesday, the Red Coaters prepared and served dinner to the TNC Community board members and staff. 
Carolyn Lehnus, a Chiefs Red Coater since 2013, said her favorite part of it all is meeting the people.
"I love that piece of it," she explained at Cross-Lines. They're so appreciative of the fact that we brought them lunch and the Chiefs, they don't skimp. The people can come back and get seconds if they need seconds. It's awesome."
At the end of the day, more than 230 individuals came out for the meal provided by Cross-Lines and the Chiefs.
---
Cross-Lines provides food services, rent and utility assistance, and basic needs, including clothing, diapers, toiletries. The program also offers educational opportunities so those in need can eventually move on from needing the assistance.