When Kansas City Chiefs' rookie quarterback Patrick Mahomes  left the practice facility Tuesday afternoon and headed home, there was some news he got that he wanted to share with his mom, who was in town for the holidays.
Earlier that morning in the quarterbacks' meeting, Chiefs' coach Andy Reid told Mahomes that he'd be making his NFL debut and the first start of his career on Sunday against the Denver Broncos.
And his mother, who had already planned on going to the game, was the first person Mahomes wanted to tell.
"It was exciting news, but now it's about going to work," Mahomes explained. "I'm going to go out there and try to do the best I can to win a football game."
Mahomes—the team's first-round pick (No. 10 overall) out of Texas Tech last Spring—is getting the nod with the Chiefs' playoff positioning already set in stone as the AFC's No. 4 seed. It doesn't matter what happens against the Broncos—they're locked in to that spot.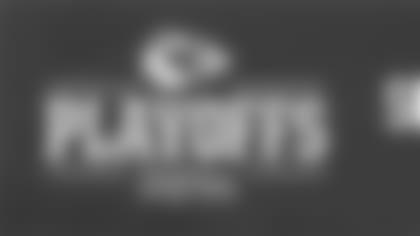 ](https://www1.ticketmaster.com/kansas-city-chiefs-playoff-game-1-kansas-city-missouri-01-14-2018/event/0600536891592930?artistid=805955&tmlink=tmheader_search)
So, Mahomes will get all the first-team reps this week with Alex Smith taking the reps on the scout team.
"It's an MVP-caliber year (for Smith), so he understands the situation," Reid explained of Smith, who has been given the final game of the regular season off in these situations before. "This won't detour anything off of what he's doing the remainder of the season."
Reid said he doesn't have any expectations for Mahomes, who completed 63 percent of his passes in the preseason, with four touchdowns and zero interceptions.
"I just think the fact that he goes in and plays and has that experience," Reid explained. "I'm not going to set expectations or any of that, that's not where I'm at. I just want him to go play, learn the game plan, play it and lead the team, the offense."
For Smith, who is in the midst of the best season of his career, the opportunity to get some rest headed into the playoffs is a good thing, and he's excited to help the young quarterback out this week.
"For me, it's just being there like those guys are for me," Smith explained. "I bounce a lot of things off those guys all the time, asking them questions. It's so nice to have a sounding board of other guys, 'Hey, what are you thinking on this? Am I thinking the right thing on this?'
"I do that all the time with these young guys. Certainly, just role reversal there."
Smith feels like Mahomes, who has backed him up all year, has progressed well over the course of the season.
"I've said this before, as a young guy, he has a great ability just to play the game and not get locked into scheme and too many fundamentals and things like that," Smith noted. "Those are all important, don't get me wrong. I think he has a great ability to just go play, which is really important as well. He has worked really hard since he has been here.
"He has put in a lot of time, really diligent. That stuff will pay off."
Reid said the fact that Mahomes has had a whole season to watch Smith prepare each and every week will benefit him as he gets set for his first NFL action.
"To have the opportunity to be in that room that he's in is priceless," Reid explained. "Not only with the coaches, but with the players. You're going to have a hard time finding a guy who comes to work every day like Alex [Smith] does, and to be able to learn from that, that's priceless.
"I would tell you he's come quite a way."
Mahomes said he's learned a lot from Smith in how to get ready for a game throughout the week.
"He's one of the best of just being prepared and knowing every situation," Mahomes explained of Smith. "Knowing if this happens, he needs to go here, if this happens, go here. Just those things of stuff I've watched him do and watched him make those adjustments on the sideline and just preparing to win a football game."
"You hear what he's all about, but until the player's there you really don't know," Reid added of what he's seen from Mahomes this year. "He's everything everybody said he was—a great person who works hard and loves playing. All of those things we've seen. Obviously, he hasn't played in the game other than the preseason, but he's done a great job of the other stuff."
Mahomes has tried to stay ready the best he can all year, making sure he was ready when his name was called.
"I've been trying to prepare like I was the starter and try to learn and making sure I was ready for any moment,' Mahomes explained. "So, this week I am going to do the same thing and keep preparing and try to go out and produce on the field."
The fact that his first start will come on the road against one of the league's best defenses isn't lost on him.
"They have a great defense," Mahomes explained of the Broncos. "It will be a great challenge to go out there and get the first start and get to compete against a great defense. There's nothing better than getting to go against the best.
"The biggest thing for me is just to go out there and win—any way possible. If it's 300 yards or 100 yards—whatever it takes to get a win is the biggest thing."