We conclude our Chiefs Rookie Recap series with the team's seventh-round pick of the 2013 NFL Draft, Mike Catapano.
The Chiefs selected the Princeton defensive end with the 207th overall pick of April's draft. After choosing Catapano, Chiefs general manager John Dorsey shared the conversation he had with the soon-to-be Chiefs rookie.
"When I called him up on the phone and said, 'Would you want to be the 207th pick in the NFL draft?', he goes, 'I'm not going to let you down, Mr. Dorsey.' I mean, he's one of those guys," Dorsey said. "He's very passionate about the game; so, he's going to give you everything he's got and he's got enough size and ability to compete."
Chiefs head coach Andy Reid knew full well what his team was getting by adding Catapano.
"He's 6-4, 270 pounds and he's coming off a 12-sack season that he accumulated this past year," coach Reid said during his post-draft press conference. "He was the defensive player of the year in the Ivy League. You're looking at a good, solid football player, who's very solid, very intense and loves to play the game. You hear nothing but great things about him, when you talk to the people at Princeton."
True to his promise to John Dorsey, Catapano was as advertised during offseason practices and after completing the training program, the Princeton graduate evaluated his rookie experience, thus far.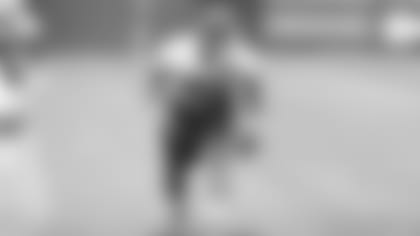 How would you describe your first offseason with the Chiefs?
Catapano: "It's all just getting accustomed to everything. Obviously, it's a huge transition from college ball. Fortunately for me, I'm possibly going to be playing a different position and doing a couple of different things and it's really just getting accustomed to everything, including the speed of the game. It's a whole new team, whole new environment, new coaches and everything, so, just feeling like you have any type of sense of being comfortable at the end of it all is a success and I'm definitely starting to feel that."
What was it like to go through this offseason with your fellow draft class?
Catapano: "It's a good group of guys. It's a tight group. I love football so much because, it brings everyone together. You form camaraderie really quick and that's one thing I've always loved about the game. We have banned together and we know we are teammates now and we are here for one reason and that's to help this team win; so, it's been great, going through it with those guys."
What will you be doing until training camp begins?
Catapano: "It looks like a lot of sweat and blood and pain. That's how I have always done it in the offseason. I always put myself through some crazy stuff to come back in great shape and to help this team and contribute to this team and hopefully win a championship. I put myself through the ringer every year to make myself the best I can be and I'm going to keep doing that as long as I'm playing this game."
What excites you most about 2013?
Catapano:"The whole vibe of the locker room and everywhere around here, it just feels like a sense of change. There is something really strong on the horizon and I can't wait to see what is to come."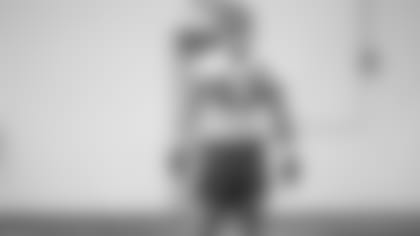 What is it like to be living your childhood dream? Is it surreal?
Catapano: "It really is; but at the end of the day, you have to stay hungry. I always look towards the next thing; that's what makes you the best at what you do. That's what got me to this point. Once you accomplish one thing, you wake up and smell the roses for about a day and then it's right back to the grind. It's great to get drafted and be here, but I'm not going to be sitting around and celebrating that. I'm going to hit the ground running and pick up right where I left off and come back and earn a spot on this team and become a player and hopefully become a great player in this league."
What are coach Reid's expectations of each player, heading into training camp?
Catapano:"He wants to make sure we know what we're doing and what the goal is, at all times. There's going to be a lot of traveling, a lot of distractions, a lot of things going on; so, he wants us to stay the course and buy into what we're doing here."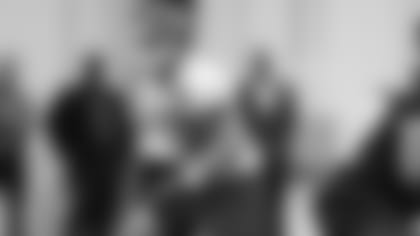 How does it feel to be a Princeton graduate?
Catapano: "It's a tremendous honor, in so many ways, now, to be representing the orange and black in the National Football League, as well; I've never been prouder of anything in my life."
What was the first thing you did, once you received the degree?
Catapano: "I raised it up in the air and had some "Rocky" moments and then they took a bunch of pictures; I hugged my mother and we all got emotional together. It's been a really long ride; a lot of ups and downs and I finished on top, at the pinnacle. It was really a blessing and a good moment."
Catapano's motor never stops. He continues to work out, with less than two weeks to go before reporting with the rest of the rookies and Chiefs QBs on July 22, followed four days later, when camp officially opens on July 26.
In case you missed the previous rookie recaps, they're listed below, in the same order as each player was drafted.