It's definitely a bittersweet weekend as the Kansas City Chiefs are busy making moves to form the best possible roster for 2013. Amidst the moves, the team returned to practice this morning, inside the University of Kansas Hospital Training Complex. After practice, Chiefs head coach Andy Reid met with the media and addressed the team's recent moves.
"Tough time of the year," coach Reid said. "Obviously, when you have to bring guys in and let them go. Again, we're hoping they all have a chance to hook on somewhere else; we're hoping the ones we've invited back for practice squad will clear waivers and be able to get back. We're still early in this and we'll see how everything works. We didn't have, obviously, the practice squad players out here; we had the guys that made the cuts and were able to get in a practice."
While the roster moves are tough decisions for coach Reid and Chiefs general manager John Dorsey, the reality of seeing teammates being released is also difficult on the players.
"First and foremost, this time of the year is always hard," Chiefs WR Dexter McCluster said. "We build friendships with those teammates that we're used to seeing every day, going to battle with, but those guys (Andy Reid/John Dorsey) have shown and proven that they know what they're doing and we trust in that and go out there and play with the guys we have."
Coach Reid and John Dorsey had the trust of their players before arriving to KC in January, largely because of their past.
"Their track record," Chiefs CB Brandon Flowers said. "They've proven that they've won games in the past and they're capable of winning games. That's what we're trying to bring over here to Kansas City; anything they're about doing, we're behind them 100%."
Both Dorsey and Reid played key roles in the free-agent signing of Chiefs TE Anthony Fasano.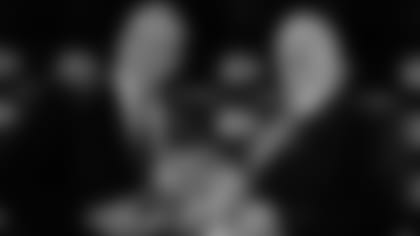 "They're in it to win it, just like we are," Fasano said. "The only way this thing is going to work is if we trust each other as a whole organization and team and I think that starts from the top on down. The way they're going to help us win is by making the moves they believe are best."
Chiefs FB Anthony Sherman shared another reason the team trusts Dorsey and Reid.
"They're straight-forward with every one of us," Sherman said. "Every player knows what he needs to do to make this team. They told everyone, 'Listen, this is what you have to do every day, come to work, be ready to play' and everyone did that. Some guys stepped up a little bit more, or they thought some moves would make the team a little bit better."
The bond and trust between the Chiefs GM, coaches and players also stems from the collective goal within the organization, exemplified best by Dorsey and Reid.
"They both understand, it's not about "I"," Chiefs LB Nico Johnson said. "It's about the ultimate goal that everybody has here, including coach Reid and Mr. Dorsey, to win the Super Bowl. You have to be on the same page and they're doing a great job at it."
As the roster continues to form, Chiefs LB Akeem Jordan says the team's mentality remains unchanged.
"It's making sure that we grow as a family, as teammates and make sure we handle our business on the field," Jordan said.
The team's business continues with practice tomorrow, ultimately leading to next Sunday's regular season road opener in Jacksonville.