Over the past two seasons, the Kansas City Chiefs' defensive backfield has been one of the NFL's elite groups.
By advanced metrics, there's no doubting the group headlined by All-Pro's Eric Berry and Marcus Peters has been one of the league's best.
But their success goes beyond those two standout players, and even beyond veteran safety Ron Parker, who has played more defensive snaps (2,163) than anybody else in that group.
It can also be attributed to the play of cornerback Steven Nelson and safety Daniel Sorensen.
Those are the next two players with the most snaps played over that time, and each provide a versatility that is unique and crucial to the defense.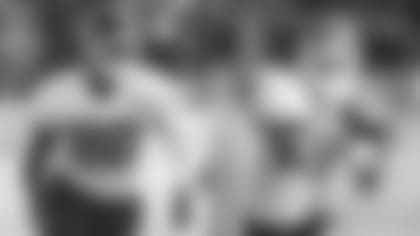 Sorensen, who originally joined the Chiefs as an undrafted free agent out of BYU in 2014, began his career as a key special teams player and worked his way onto the defense.
"He's gotten better every year," Chiefs coach Andy Reid recently said of Sorensen. "The one thing you're guaranteed is that he's going to work hard and give you his best effort every day. Are there things he needs to work on and continue to work on? Yeah, that's the way this game is, but you have the confidence that he's going to do it and give you his best shot doing it."
Last year, Sorensen finished fifth on the team with 63 tackles, despite only playing roughly 48 percent of the defensive snaps as the "dime" linebacker. It's a role he learned over time, getting the opportunity to watch former Chiefs' safety Husain Abdullah handle that role early in his career as he was making a name for himself on special teams.
Last year, Sorensen took over that role in a full-time capacity.
"I feel like I'm still a young guy and improving," Sorensen explained after a training camp practice this week. "I wish I kind of had someone like [Abdullah] still around to learn from. I haven't had the opportunity to teach the next person there because there's been so much turnover.
"There's not a dime (linebacker) behind me, or a young guy that's coming to play that position."
In addition to being the undersized guy in the middle of the action as a safety lined up in the box, Sorensen found a knack last year for making the big play. He was involved in nine of the team's NFL-leading 33 takeaway plays.
Without a veteran to watch and learn from, plus the fact that it's really a unique position to play that has him on the field as the team's sixth defensive back, Sorensen doesn't have the same benefits as other guys to watch and learn the best way to handle his responsibilities.
"Trial and error," Sorensen explained how he handles learning how to maintain his gap discipline in run defense, while often giving up an excess of 100 pounds on the guys coming at him. "Finding out what works for you. How you can use your strengths to leverage and know the situations and use them to your advantage."
"Experience is huge," he added. "Last year, I got to be in that role consistently throughout the whole year, and to have that under my belt is huge going into this year. I can lean back on that and evaluate what I did well, and what I can improve, and where I need to work. Those things are very apparent when you watch film and review the games."
The ability to handle those responsibilities and the versatility he brings has earned him the respect of his teammates.
"We call him 'Stone,'" veteran Derrick Johnson said of Sorensen. "He's a hammerhead—undersized, but he's hard. He comes in the box with me and it's rough in there, so I've got a lot of respect for him.
"You never know where he's at though. Sometimes he's beside me and I'm like, 'OK, alright,' then the next play he's behind me, and I'm like, 'What, where are you at?'" Johnson laughed.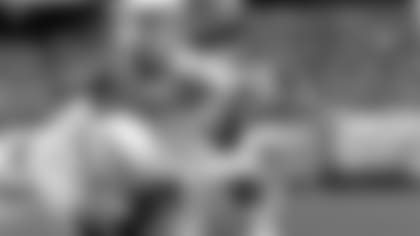 At this point in his career, Sorensen, who signed a multi-year contract extension this offseason, isn't afraid to ask plenty of questions to his teammates.
"He likes to be perfect," Johnson added. "Sometimes we just kind of feel it out, and he's like, 'Wait, hold on, so I have this, or do I have this?'
"He's a perfectionist, which is cool. He's a smart guy and doesn't want to let us down. I appreciate him," Johnson said.
Along the same lines as Sorensen mixing it up inside the box is Nelson's ability to play on the outside at cornerback, or slide inside to the nickel position.
When the Chiefs are in their base defense, Nelson, who was selected in the third round of the 2015 NFL Draft out of Oregon State, plays the right cornerback spot, but when an offense goes to spread them out and the Chiefs bring out a third cornerback, Nelson simply slides inside.
It's a unique versatility that might not seem like a huge deal to the casual observer, but it's a whole different position with different challenges.
"He does a nice job both inside and outside," Reid explained of Nelson, who has missed a few camp practices recently with a hamstring issue. "It is double-duty mentally and he's able to handle it. He wants to be good, and he challenges—that's a positive thing."
Last year, Nelson ranked fifth in the NFL among cornerbacks in slot coverage, according to Pro Football Focus.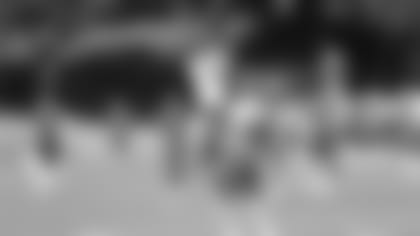 "For me, it has become second nature," Nelson said of moving around at the different spots. "It's a hard position to do both. It's not your average corner spot. There are so many things you have to focus on—kind of like you're in the heart of defense.
"It's a hard thing to do, it takes time."
Because of that versatility, Nelson played more snaps (1,129) than any other player on the Chiefs' roster. He also finished fourth on the team with 65 tackles, and second in passes defensed with 16.
Despite not having an interception or one defining play of his season, there's no denying the value Nelson brought to the group, or what he's hoping to bring this season.
"I just want to take my game to a whole other level," Nelson said of his outlook moving forward. "I want to be mentioned as one of those top corners in this league, and I feel like I can compete at that level."
Nelson, who said he's about the same weight as last year, did some things differently this offseason.
"I changed my diet—that was a big deal," Nelson noted. "I leaned up a little more and I feel good."
Whether it's Sorensen lining up in the box, sliding outside or playing deep, or Nelson playing on the outside or sliding down to nickel, the versatility those two bring is a nice complement to the talent around them.
Most people know about Peters, Berry, and Parker back there, but if they don't know about Nelson and Sorensen—they should, and they probably will soon anyways.
"Everybody can't have a Marcus Peters and an Eric Berry—those are Hall of Fame potential-type of players one day," Johnson added. "You've also got to have guys like [Nelson] and [Sorensen.]"
They're a part of the foundation, which for this defense, seems to be as strong as it has been in a while.