Andy Reid joined the Kansas City Chiefs in January and ever since the ink dried on his contract, he immediately began instilling a winning mentality that calls for accountability and attention to detail
Following Friday night's 15-13 loss to the San Francisco 49ers, coach Reid met with the media to discuss the "good things" that his team did, as well as the areas his club "needs to work on".
Roughly 15 hours after his post-game presser, coach Reid spoke via conference call, revealing more of what he learned from the game and explaining his team's seven allowed sacks.
"I think we have to do a better job of seeing them (blitzes) and picking them up," coach Reid said.
"Sacks kind of get distributed around to everybody. If you want to point at just the offensive line, it's not always the offensive line; everybody's got a little piece in that, so the bottom line is, we have to do better and those things can't happen."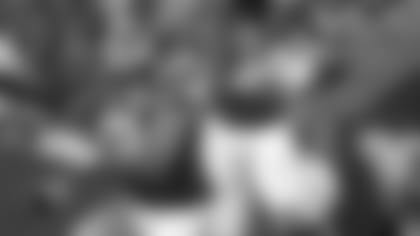 Chiefs QB Alex Smith agreed.
"I think that kind of falls on all of us," Smith said.
"There were a few times that we didn't bring in more than we had, the ball has got to come out and we have to execute outside. A few communication things up front we have to get ironed out."
Chiefs rookie right tackle Eric Fisher described Friday night's game, his first experience at Arrowhead Stadium.
"Tonight was a big learning night for us," Fisher said.
"We missed on some plays; I missed on plays. Unfortunately, we couldn't get the win. There are things we need to improve on offense and we'll watch the film, see our mistakes and learn from them and come back next week and try to pull out the win."
The Chiefs defense had a solid game, despite the late touchdown and the 52-yard gain by 49ers RB Frank Gore, to start the game.
"One long run is one too many," Chiefs DT Dontari Poe said. "We're going to correct that and become a better team because of it."
Chiefs CB Dunta Robinson described what happened on Gore's run.
"Over-aggressive defense," Robinson said. "The run was initially stacked on that side and guys were pursuing, running to the ball, which we are a very-aggressive defense and a very good running back like (Frank) Gore, he just popped out of the other end. You live and you learn and you have to stay at home."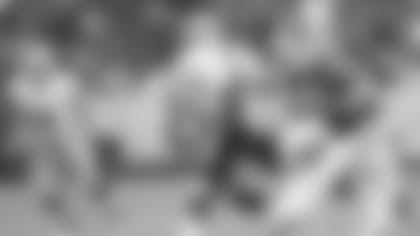 Despite the loss, the team's winning mentality is unchanged.
"We're going to continue to build," Chiefs DL Mike DeVito said. "Nobody's flinching and nobody's taking a step back. We're going to continue to get better, watch this tape, see where we made our mistakes and improve on them next week."
Chiefs CB Sean Smith, who grabbed an INT Friday night, also focused on upcoming film study by the team.
"I think there are a lot of good things we can look at on film and at the same time, you have to take the good with the bad and make the corrections," Smith said.
"We'll definitely bounce back," Dunta Robinson said. "We'll have a great week of practice and we'll be ready, once we go to Pittsburgh."
What struck me first and foremost during last night's locker room interviews was that every Chiefs player was quick to mention, 'watching tape, learn from our mistakes and correct them'. Good players become great through physical and mental discipline, which includes time 'studying the tape'.
The team continues to improve at practice tomorrow, followed six days later, when the Chiefs have an opportunity to showcase the fruits of practice and film work, during its road game, facing the Pittsburgh Steelers on Saturday night at 6:30 PM CDT.