The Kansas City Chiefs will once again honor the Native community on Sunday as the Chiefs celebrate American Indian Heritage Month prior to Sunday's game against the Buffalo Bills at Arrowhead Stadium.
Representatives from up to 20 tribes will be on hand for a number of pregame events dedicated to observing Native American culture and educating the fans in attendance.
The event exists through a collaboration between the Chiefs and the American Indian Community Working Group, with whom the Chiefs have partnered for each of the past four seasons.
The Working Group serves as a liaison for the Native community and as an advisor to the Chiefs in order to promote an awareness and understanding of Native cultures and tribes in the region.
"Basically, what we want to do is to create awareness, educate the community and bring some recognition to Native history," said Gary D. Johnson, a member of Choctaw Nation and one of the Working Group's founding members. "The Chiefs are letting us use Arrowhead as a stage for that."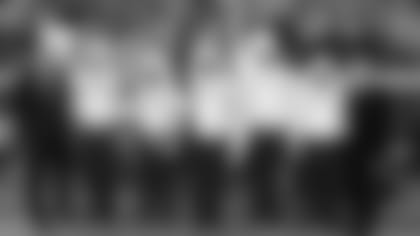 Chiefs Chairman and CEO Clark Hunt and President Mark Donovan stand with the Color Guard during last year's celebration
The ceremony will begin with the Blessing of the Four Directions, led by Cheyenne spiritual leader Creg Hart in the way of his people. The blessing is meant to bring a sense of preparation and good spirit to the afternoon, and is common in many Native American cultures before special events.
Following the blessing, the Cheyenne-Arapaho Singers, led by spiritual leader George Levi, will prepare the Chiefs Drum by performing a blessing and a special "Honor Song."
A drum is much more than just a musical instrument in Native cultures – it holds significant symbolic power.
As game time nears and the Chiefs run out of the tunnel onto the field, tribal leaders from up to 20 tribes with a historic presence in Chiefs Kingdom will display their tribal sovereign nation flags.
The Kickapoo Tribe of Kansas Color Guard will then present our nation's colors as members of the Chickasaw Nation Youth Choir perform the National Anthem.
The war bonnets worn by the Color Guard are a symbol of high honor earned through actions and deeds that benefit their respective tribes and nations.
"We want to educate people through events like this that those feathers in Native culture are earned, you don't just wear them," Johnson said. "It's just like a military uniform, and we want to help create that respect."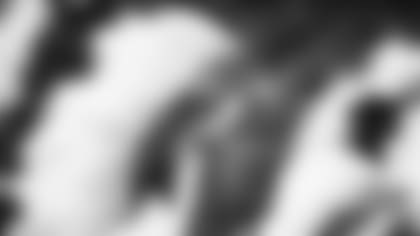 In addition to Sunday's pregame festivities, public address announcements will echo throughout the stadium during the game encouraging fans to honor and celebrate Native culture.
The afternoon will hold a special meaning for a pair of Chiefs players that have Native heritage.
"It's something that I'm proud of and always have been," said long snapper James Winchester, a member of Choctaw Nation. "I know there's a lot of kids back home that take pride in that as well, and it's a neat thing having kids and youth look up to you because of that heritage."
Johnson has witnessed those interactions firsthand.
"They look up to James," Johnson said. "They understand that they might be part Potawatomi or Kickapoo, but they can do what he's doing, too. Even if they don't end up in the NFL, it still makes them realize that it's possible to get off the reservation and on to the next level."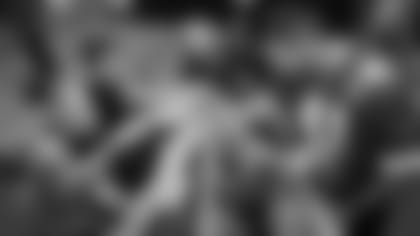 Sunday's celebration also holds special significance for Chiefs' quarterback Tyler Bray, a member of Citizen Potawatomi Nation.
"It's great anytime you can bring awareness to a certain heritage or cause," Bray said. "It's just a great thing that the Chiefs do."
The Chiefs' commitment to honoring Native American history and tradition extends beyond Sunday's celebration in the form of annual outreach efforts, such as a Play60 event hosted by Winchester and Bray last season.
"They love sports," Bray said. "I'd go out to the reservation when I was growing up to play basketball, football and baseball. It's all about getting out there and having a good time."
It all culminates in a relationship between the Chiefs and the Native community that centers around working together.
"The Chiefs are an example of how to do this," Johnson said. "Other teams should be paying attention."
To learn more about the Chiefs' celebration of American Indian Heritage Month, click here.