This Sunday's game against the New York Jets marks the showcase for the second consecutive "My Cause, My Cleats" initiative, where players from around the league will sport custom footwear designed to bring awareness to charitable efforts important to them. 
Thirteen members of the Kansas City Chiefs are participating this season, including quarterback Alex Smith, linebacker Derrick Johnson and wide receiver Tyreek Hill, with six of the cleats featuring designs by local artist Chris Sembower.
Check out what the Chiefs will be wearing on Sunday below.
---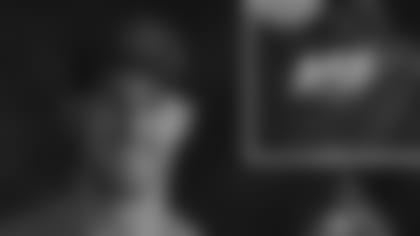 About The Alex Smith Foundation:The Alex Smith Foundation provides foster teens with the tools and resources needed to transition to successful adulthood by developing and promoting mentoring, education, housing, internship, job, and advocacy programs. Success has been found through the foundation's Guardian Scholars program, which not only provides a scholarship but also year-round housing and extensive individual guidance and support. In all, 23 former foster youth have graduated from San Diego State University, with a 78% graduation rate, significantly besting the national rate of 3% for foster youth. This success even convinced San Diego State to replicate it, affording another 205 foster graduates. Outside of the Guardian Scholars program, The Alex Smith Foundation partners with several other businesses in Kansas City to provide care to foster care youth including Minsky's Pizza and Cornerstones of Care.
His Cause:"It's really directed at foster youth, but specifically foster adolescence - kids in their late teens and early twenties. I'm just trying to help them continue and finish their education. It's a problem in America, in every state and every community. They just have such an uphill battle, they face so much adversity and they're doing it on their own, so it's hard for them to stay in school because they're worried about putting a roof over their head, putting food on the plate and where they're going to sleep that night. Often times they don't have time to continue on with their education and to finish it, so with my foundation we're really aiming at giving them that support and structure to allow them to continue and finish and grow into who they want to be."
His Cleats:"For me, it's a surprise because it's a tough topic to put on a cleat. I'm pumped. I didn't have any expectations, but obviously to have the foundation logo on there and the initials, I thought it turned out great."
---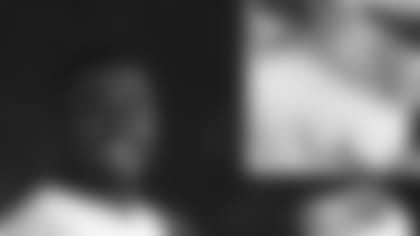 About the V Foundation:The V Foundation for Cancer Research was founded by ESPN and legendary basketball coach Jim Valvano with one goal in mind: to achieve victory over cancer. Since its start in 1993, the V Foundation has awarded over $200 million in cancer research grants nationwide and has grown to become one of the premier supporters of cutting-edge cancer research funds.
His Cause:"A couple weeks ago I actually went to the University of Kansas Cancer Center to find out more about cancer. I learned how they're trying to detect it, how they're helping people who have cancer and had a look at the things they do behind the scenes. I like to dive into things and find out more about them, and with this platform that I have where we're always in the spotlight, we can actually focus the spotlight on to something that is important."
His Cleats:"The cleats are amazing. They're going to be sick. Deion Sanders said it, 'You look good, you play good.' I'm always about looking good. Have you seen my attire for game day? It's always about looking good baby."
---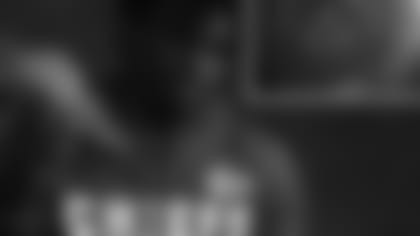 About the Special Olympics:Through the power of sports, people with intellectual disabilities discover new strengths and abilities, skills and success. Our athletes find joy, confidence and fulfillment -- on the playing field and in life. They also inspire people in their communities and elsewhere to open their hearts to a wider world of human talents and potential.
His Cause:"I chose the Special Olympics because of the kids. The kids are so amazing. I did a Play60 event with the Chiefs earlier this year and the kids had so much energy. Just being around those kids it made my day, so I was like you know what I'm just going to do it. I'm proud to be able to do something like this and I'm thankful."
His Cleats:"When I first saw the cleats, I was amazed. I think he went over the top with it. He's done a great job…a fantastic job."
---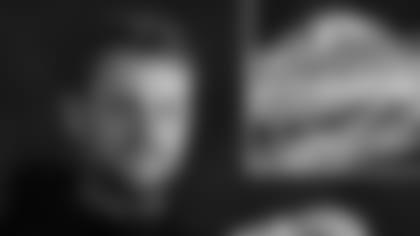 About TeamSmile:TeamSmile is the nation's premier advocacy group that partners oral health professionals with professional athletic organizations to provide life-changing dental care to underserved children in our communities. By partnering with professional sports organizations, TeamSmile creates an experience that develops bonds between children's organizations, oral health professionals, surrounding communities, and the athletes that solidify the message that oral health care is vitally important to long-term health.
His Cause:"Team Smile is something that Dr. Bush and I started in 2006. My mom was a dental assistant and my wife was about to do dental school, so when Dr. Bush asked if I wanted to roll with this, I said absolutely. It kind of hit all the checklists for me as far as kids and taking care of the community. It's been fun seeing just hundreds and hundreds of kids coming through, and it's fun seeing these kids again and keeping up with them. It gets to the point where their whole body is healthier because of what we're able to do and teach them about themselves."
His Cleats:"These are unbelievable. I mean if you look at all the detail work, it goes all the way to the bottom of the sole. I love the contrast in the laces and it's just sweet. Dr. Bush is certainly going to be pumped up about these for TeamSmile and for us to be able to auction these off for a great cause. This will help TeamSmile give these kids basically free dental work."
---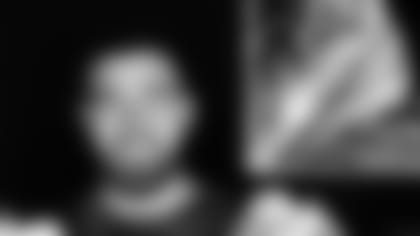 About 87 and Running:87 and Running's mission is to empower and enrich the lives of disadvantaged youth. The foundation targets young people's potential through education, business, arts, science and athletics. It strives to provide these children much needed resources and guidance so they can be caring and productive members of society. Kelce hosts the annual Walk the Walk Charity Fashion show which pairs professional athletes and local Operation Breakthrough youth walking the runaway to raise funds for the foundation.
---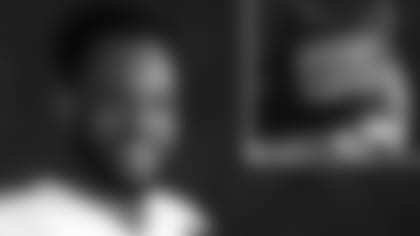 About the Defend the Dream Foundation:Derrick Johnson's Defend the Dream Foundation was founded in 2012 with the mission to provide low-income and inner city youth with opportunities and resources to reach their full potential. One of Johnson's primary focuses is DJ's Discovery Den, which turns unused classroom areas into a reading oasis. Through a partnership with Scholastic, the foundation has been able to provide over 1,000 books to each Discovery Den.
His Cause:"My foundation caters towards inner city kids through education. When I grew up, my mom instilled a bunch of great qualities in me like getting an education and being humble. That's something that I want to give back to the younger generation by saying if you're an inner-city kid, your priority has to be about education - that's your way out. It doesn't matter what you want to do in life, education has to be the key."
His Cleats:"These are amazing. It's pretty cool to actually promote my foundation on national TV. I'm just being an advocate for education and literacy in the world, making sure that kids know education is the key – you can't miss that. It has to be the number one priority."
---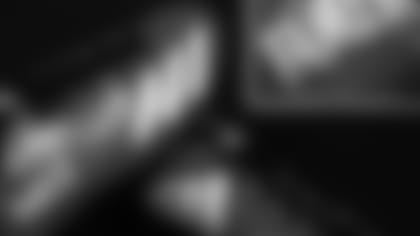 About the Fam First Family Foundation:Fam 1st Family Foundation is dedicated to uplifting and empowering youth in the Bay Area and throughout the United States. The foundation's mission is one of empowerment and education, aiming to build self-esteem and academic learning skills in underprivileged youth. Peters regularly mentors disadvantaged youth and helps facilitate youth football camps back in his hometown of Oakland, Cal. with Oakland RB Marshawn Lynch.
---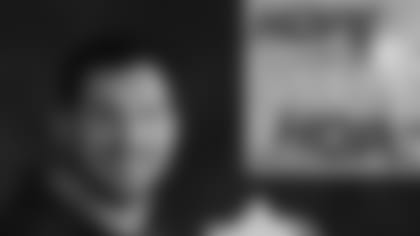 About Braden's Hope:Our mission is to raise awareness and fund research grants to find treatments and cures for childhood cancer. Our vision is that together, we raise awareness and bring HOPE to children with cancer.
His Cause:"Braden's Hope is a non-profit here in Kansas City that helps out families who have children that have been subjected to childhood cancer. I've been around a couple families, good family friends of ours, that have had children with cancer and they told us about Braden's Hope. I got to know a family back in college at Oklahoma who had a daughter that actually passed away. I got to know her family and just being around the children's hospital, it really meant a lot to me. It was an area I thought maybe I could help out and represent Braden's Hope and help out any way that I could."
His Cleats:"The cleats are awesome. They're even better than I thought. I can't wait to wear them."
---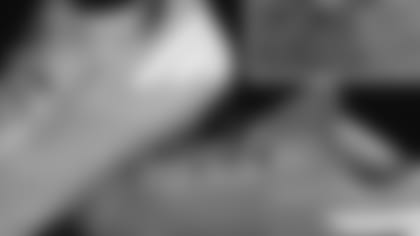 On Nov. 22, 2014, Chiefs Safety Eric Berry was diagnosed with Hodgkin's Lymphoma, a cancer developed in the white blood cells. Through Berry's mental and physical toughness, and support from his family and team, he was announced cancer free within seven months and returned to the field just nine months after his initial diagnosis. His remarkable return earned him the AP Comeback Player of the Year Award following the 2015 season. Though he won't be playing on Sunday, Berry's journey and efforts to raise awareness of Hodgkin's Lymphoma stand as a monument of hope and strength for others experiencing hard times.
---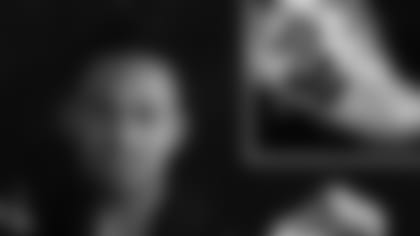 About the Albert Wilson Foundation:The Albert Wilson Foundation is committed to creating opportunities that will enhance the lives of youth in foster care. The Albert Wilson Foundation wants to change the destiny of foster children and break the cycle of abuse, neglect and abandonment. It strives to support youth during their transition in and out of foster care. Its goal is to provide scholarships to those wishing to continue their education outside the state of Florida, in addition to rewarding youth who continue to excel in the classroom and extracurricular, despite all obstacles and circumstances.
His Cause: "The goal of the Albert Wilson Foundation is to help foster kids, [similar] to the situation my sisters and I were in. We definitely have programs so that they can receive scholarships after they leave the foster care system."
---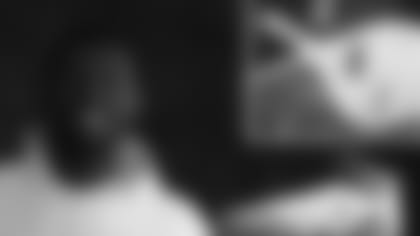 About the American Cancer Society:At the American Cancer Society, we're on a mission to free the world from cancer. Until we do, we'll be funding and conducting research, sharing expert information, supporting patients, and spreading the word about prevention. All so you can live longer — and better.
His Cause:"It hits home close for me. My grandmother passed away a few years ago from cancer and cancer has affected me just personally over the course of the years. I've had people who've been close to me fight cancer. I mean right now I have one of my closest friends from college battling it. It just makes you realize that cancer is something crazy and I just want to try to bring as much as awareness to it as possible."
His Cleats:"I love them. He did a great job on them and I couldn't have asked for anything else."
---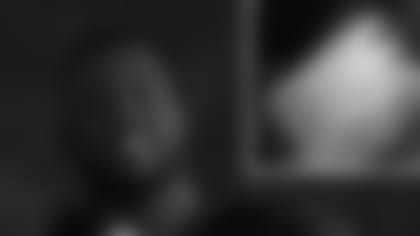 About the Juvenile Diabetes Research Foundation:JDRF is the leading global organization funding type 1 diabetes (T1D) research. Our strength lies in our exclusive focus and singular influence on the worldwide effort to end T1D.
His Cause:"I chose to  focus on childhood diabetes because it's hereditary in my family. I was blessed to not be diagnosed with diabetes because I caught it at a young age and my mom and dad showed me how to eat right. If you catch it at an early age, it's a blessing."
His Cleats:"They're a surprise because I was thinking about getting some basic cleats, but he went over the top with this one, I definitely appreciate it."
---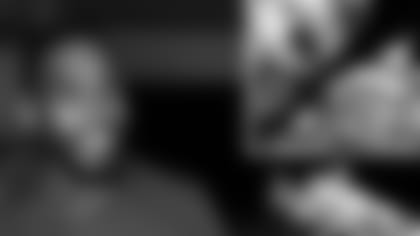 About Shriners Hospital:Shriners Hospitals for Children strives to transform children's lives by providing exceptional health care through high-quality, innovative research in a patient and family-centered environment. We are committed to the pursuit of seminal, cutting-edge discoveries that result in new knowledge and improve the therapeutic treatment, quality of care and provided outcomes to our patients and their families. Today's research is tomorrow's patient care.
His Cause: "It is a cause that is very near and dear to my heart because I was once a Shriners Hospitals kid. They saved my life and I am forever grateful for all they do to help children," said West. "I want to bring awareness to children who have special health needs and the amazing and exceptional care provided at Shriners Hospitals for Children."
---
Kansas City Chiefs players show off their custom designed cleats for the NFL's My Cause My Cleats initiative.