After 23 years as an athletic trainer, the Kansas City Chiefs' Rick Burkholder has earned the respect of those across the NFL.
That could be due to the fact that he's the president of the Professional Football Athletic Trainers Society (PFATS), or because three of his former assistants and an intern are now head athletic trainers with the Philadelphia Eagles, Minnesota Vikings, New Orleans Saints and Miami Dolphins.
But before he started his own NFL head athletic trainer tree, Burkholder learned about the profession at an early age, even though he didn't initially start down that path.
"My dad's an athletic trainer, so it's been in my family," Burkholder, a Carlisle, Pennsylvania native said. "I went to college to play soccer at the University of Pittsburgh and started out as a communications major, but then I decided to become an athletic trainer.
"When I was done playing, I spent some extra time to be an athletic trainer and then it just kind of grew from there."
After getting his Masters degree from the University of Arizona, Burkholder went back to his alma mater, which provided him with the opportunity he needed.
"I was in the right place at the right time," Burkholder explained of how he broke into the NFL. "Mr. Rooney at the Steelers was looking to hire an assistant and he wanted to interview people that had Pittsburgh ties.
"I was at the University of Pittsburgh at the time, so I was fortunate enough to get an interview and get the position."
After three years at the University of Pittsburgh (1991-93), Burkholder spent five seasons as the assistant athletic trainer with the Pittsburgh Steelers (1993-98).
A few years later and due to some fortuitist networking, Burkholder got the opportunity he was looking for just 300 miles east of Pittsburgh.
"When I was in Pittsburgh, our director of college scouting, Tom Modrak, became general manager with the Eagles," he recalled. "He then interviewed me with coach (Andy) Reid to become their head athletic trainer."
The 14 years he spent in Philadelphia as the Eagles head trainer with Reid put Burkholder in a position to be where he is today.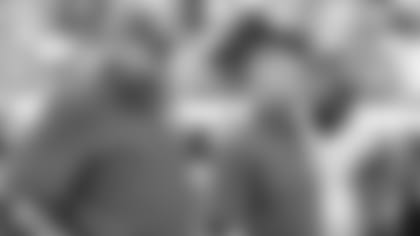 "I think he and I had similar passions for the game," Burkholder said of Reid. "He and I hit it off from that first interview.
"I give him a lot of credit for developing me as an athletic trainer. [Reid] took a chance on me when I was really young and he taught me a lot about how to manage people and how to manage a room."
In 2013, Reid was hired as the coach of the Kansas City Chiefs.
For Burkholder, who had been given his first head athletic training job by Reid and spent 14 years with him in Philadelphia, that next decision was pretty easy.
"I was pretty sure I was coming with him," Burkholder said of moving to Kansas City. "I had to talk with my wife to make sure that that was all a go.
"Then, once I met Clark (Hunt), I knew this was where I wanted to be. He's one of the elite owners in the National Football League and it's an honor to work for him."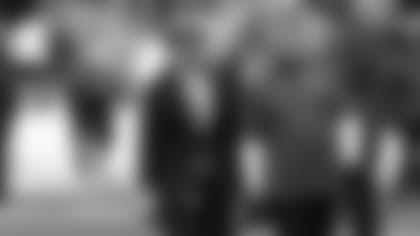 "I enjoyed my time in Philly and I enjoyed the fans and the pageantry of Philadelphia Eagles football. But it's hard for me to believe there's a better game day atmosphere than Arrowhead Stadium.
"Also, it's hard for me to believe that there's better people out there than there are in Kansas City. I'm very grateful that I'm able to raise a 14-year-old and an 11-year-old daughter in this environment."
While the Kansas City community provides an environment for he and his family to call home, Burkholder and his staff provide Chiefs players an environment for the best care possible.
As he leads his team of four in Kansas City, Burkholder also sits as the president of PFATS, which as he explains, has taken on a larger role recently with the focus on safety in the NFL.
"There are 127 members and we have an elected board," he said of PFATS. "It's a medical society. We have some dialogue with the National Football League—they listen to us on player safety issues and athletic training issues."
After 23 years in the NFL, Burkholder has seen changes over that time in the perception and responsibility of what athletic trainers are asked to do.
"It's changed in the fact that when I got in, our job is not more relevant now, we're just looked at differently," he explained. "They rely on us more for information than they ever have, so I think it's a great time to be an athletic trainer in the National Football League."
"We're running healthcare facilities now. That's not just a back room—it's not just some room in the locker room. There's MRI and X-ray and they come in to do drug testing; they draw blood and we do procedures in there. It's a big-time healthcare facility."
Burkholder said that as medical advancements and more information becomes available, the less reactionary and more proactive in treating and helping players they can be.
"We've gotten to the point now where we don't necessarily want to take care of injured athletes," he explained. "We want to prevent them from being injured whereas in the past it was 'OK. So this guy is hurt, now what are you going to do for him?'
"We're much more proactive."
While injuries in football are inevitable, the relationship that's developed by the training staff and the player is crucial to the success of both the individual and the team.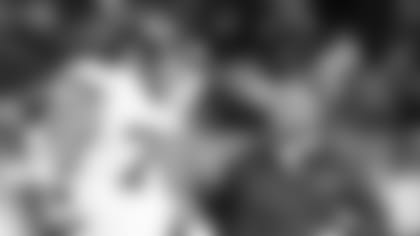 One player that had to go through that process last season was defensive lineman Mike DeVito, who was lost for the season with an Achilles injury suffered in Week 1 against the Tennessee Titans.
"If they have an All-Pro team for athletic trainers, Rick (Burkholder) would be the MVP," DeVito said. "He's incredible. The treatment that I got there working with those guys was just top of the line.
"I know [Rick's] had my back in every way. I'm grateful for him."
For Burkholder, that's the kind of relationship he and his staff work to build.
"It's gratifying," he noted. "I'm a believer that all relationships are two-sided, so (DeVito) may brag about the relationship that he has with us, but we brag about the relationship that we have with him too.
"I can't overstate how grateful I am that the players in Kansas City that were here when we got here and the guys that we brought in have accepted our program."
"It means a lot to me as a leader of the group and then to my staff because we fight hard to get to that point."
According to the award's website, the prize "honors those National Football League players who exemplify commitments to the principles of sportsmanship and courage. This award is unique in that the recipients are selected solely by a vote of their teammates."
The winner of this prestigious award this year for the Chiefs was tight end Travis Kelce, who with the help of assistant athletic trainer David Glover, came back strong from a knee injury that cost him his rookie season in 2013.
"Travis started getting better instantly," Burkholder said of when Kelce and Glover got together. "So I think it's a real credit to both of them, to Travis and to David—that they could work so closely together."
Kelce led the Chiefs with 67 receptions for 862 yards and five touchdowns last season, and Glover was there with Kelce in Baltimore when he was presented the award.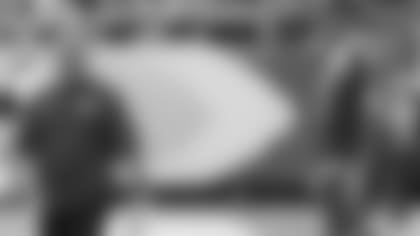 The Chiefs training staff of Burkholder, Glover, Aaron Borgmann, Evan Craft and Nick Potter work tirelessly behind the scenes to make sure players are getting everything they need to be at their peak performance on the field.
Considering four of Burkholder's former protégés are now head athletic trainers around the NFL, the Chiefs seem to be in good hands.
"I look at my four trainers here as future NFL head athletic trainers," Burkholder said. "I think they're all on a great track. They're eager to learn and they take great pride in their work.
"I love my staff. I wouldn't trade them for anything."