The Kansas City Chiefs are off today and will return to work on Thursday. On this Christmas Day, the entire Chiefs organization wishes you a very happy holiday season. In this latest edition of Chiefs Unplugged, members of the team shared memories of some of their favorite Christmas gifts they've received, while also offering some greetings to you, the greatest fans in the world.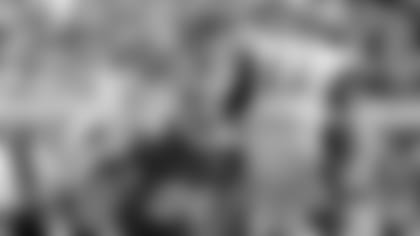 "When I was 12-years-old, I got a red bike."
"A pellet gun. My mom went to the auction and got me a cheap pellet gun, when I was about 11-years old."
"Merry Christmas, Chiefs fans! Be thankful that we have another year and just continue to keep a close connection with your family, because this is a time we should rejoice, come together and stay close."
Chiefs DE - Mike Catapano
"I remember the first video-game console I got was the Sega Genesis and there was a Ninja Turtles video game and I probably burned out the cartridge, because I played it so much; that was when I was first introduced to video games. That was a pretty special moment."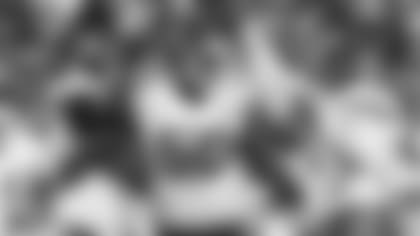 "My Dreamcast. I tore it up in two weeks. I was happy as you could be that I got a Dreamcast."
"Merry Christmas, Chiefs fans. Thank you all for the love and support; Happy New Year!"
Chiefs LB/DE Ridge Wilson
"My best Christmas gift is coming back to the Chiefs, after getting the call, while I was wrapping gifts with my Mom."
Chiefs LB Derrick Johnson
"Merry Christmas, Chiefs fans. Remember this time to be around family, friends, loved ones and people that you care about; be a blessing to others and hopefully you'll get a blessing back to you."
"Probably a drum set, when I was 13-years old and I used to beat that thing to death. I think I'm going to buy some and start playing again."
"Merry Christmas to all the Chiefs fans, we really appreciate you and we're excited to have you behind us and keep supporting us. Merry Christmas to all."
"I used to love getting those little army men."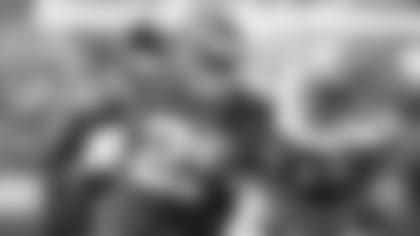 "Probably the best Christmas was when my Dad, he always worked on Christmas to make overtime, because they paid double, but one Christmas, he just stayed and chilled with us for a while; it just made it special, even though he did go to work, later on that night, it was just cool seeing him, when I woke up, me and my brothers, it was just cool having him there. Most of the time, he worked on the holidays; it kind of made that one special."
"I want to wish everybody a Merry Christmas, just remember all your blessings and all you have to be thankful for and just keep a kind heart and be kind to others."
"Either the Super Nintendo or the basketball goal, I received, were my favorite gifts."
"Chiefs fans, just be safe, make it merry and enjoy your family."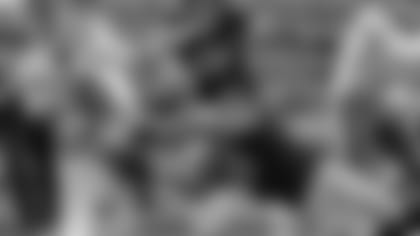 "I got a Ninja Turtle chair, when I was like five or six-years old and absolutely loved it. I sat in it, played with it, everything you could possibly think. It was small and I kept it forever. It was so soft that I would bring it everywhere. My favorite Ninja Turtle was Leonardo."
"Merry Christmas and Happy Holidays, Chiefs fans. We appreciate your support. We love the fact that you're all behind us, no matter what and hopefully we can take this season and continue it into the next year.
"My grandma used to give us these bears every Christmas."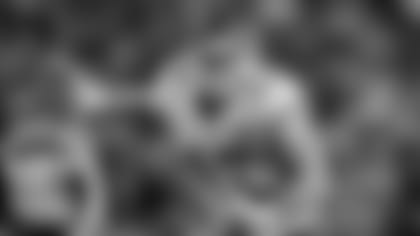 Chiefs FB Anthony Sherman
"A pedal go-kart, when I was eight-years old."
Chiefs OL Donald Stephenson
"My first ten-speed bike. Happy holidays, from Donald Stephenson!"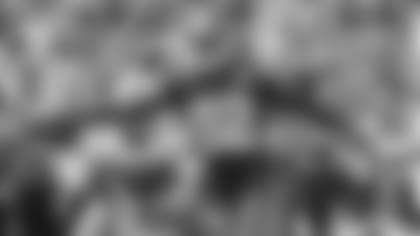 "I really didn't start getting gifts, until three years ago; I got my first pair of red bottoms, my first pair of designer shoes and I wore them until the threads started coming out and now my whole closet is full of them."
"I definitely want to say thanks for the support, thanks for the screaming and yelling; have a very, very Merry Christmas!"
Chiefs WR Dexter McCluster
"A power ranger. I used to think I was a power ranger and I was good at doing back flips and cartwheels, so I thought I was a power ranger."
"Merry Christmas to everybody that supports the Chiefs and everybody that doesn't support the Chiefs. Enjoy the holidays and keep rooting for us!"
"A football. I wasn't one of those guys, who was big on electronics. I remember one time, my Mom, she used to get me a football every year and one time, she decided not to get me a football that year and she bought me a race car track and some video games and I cried the whole day and the next day, she took everything back and she got me a football and a soccer ball and I was the happiest person on earth."
"Merry Christmas to all the Chiefs fans, thank you so much for supporting us all year; we really appreciate it."
Chiefs WR Junior Hemingway
"My Sega Genesis, when I saw the box, I was like "What!""
Chiefs WR Jerrell Jackson
"The best Christmas gift I ever received was becoming a Kansas City Chief!"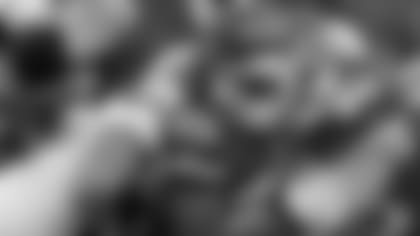 "My girlfriend got me fighter-pilot lessons; that was pretty sweet."
"I wish everyone would go and get one of our Work to Win playoff t-shirts and come out and support us throughout the playoffs."
"When I was little, probably in third grade, I got a gift called The Riccochet, it was a remote-controlled car that had big-old wheels, that if you hit something and flipped over, you could drive on both sides."
"Merry Christmas and Happy Holidays to the best fans on earth."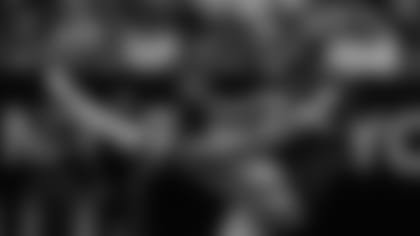 "My first car at 18-years old. It was a green Plymouth Duster, so Dustin and the Duster. It had racing flags and a spoiler on the back of it. It was a hatchback, two-door Chrysler. Thanks, Mom! I drove it for three days and then when somebody said, 'Wait a minute, Dustin and the Duster?'; that was the last time I drove it to school. I just hitched rides the rest of the year to school and then, I got a Mitsubishi Gallant after that."
"My first gun. My dad got me a Ruger 10/22, it's a 22-caliber rifle and it was an awesome, awesome gift. My dad and I have hunted a lot together and I ended up naming my dog after that gun."
"A big shout-out to all of the Chiefs fans. I hope everybody enjoys a safe and Merry Christmas and remembers that we're celebrating the birth of Christ and they enjoy the white Christmas that we're blessed with this year."