On Tuesday afternoon at The Children's Place, preschool-aged children sat in a circle on their mats, excited to spend time with some special guests. Their faces lit up when Chiefs WR Donnie Avery, WR Chad Hall and LB Akeem Jordan entered their classrooms.
The children weren't focused on the name on the player's jerseys, or their records on the field. Instead, the children were ecstatic that they were there to spend time with them, play games, sing songs and hand out toys.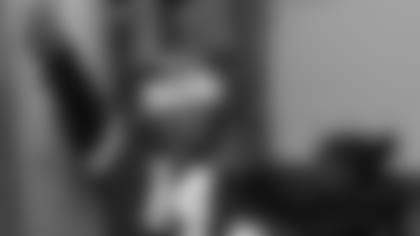 "We are a non-profit agency that serves children, under the age of eight, who have survived either physical or sexual abuse, neglect or trauma and they are now in the custody of the state," Roxane Hill, Vice President of Development at the Children's Place, explained. "They have significant delays, so we provide them with therapeutic services and help get them back up to their age appropriate level."
Since 1978, The Children's Place has been committed to meeting the developmental and mental health needs of the very youngest survivors of abuse, neglect and other trauma.
"It was great spending time with these kids," WR Donnie Avery commented. "They didn't sign up for what they're going through and they've had to adapt and try to deal with those situations. We visited them to help put a smile on their face and help show them that we care about them."
The Chiefs have formed a strong partnership with The Children's Place and on Tuesday, the Chiefs Community Caring Team brought teddy bears, candy canes and some holiday joy to the children at the center.
"We tried to bring some happiness to all these kids and be there for them," LB Akeem Jordan said. "Growing up, we didn't have positive role models around, so it's important to me to give back to this community and visit children who are less fortunate."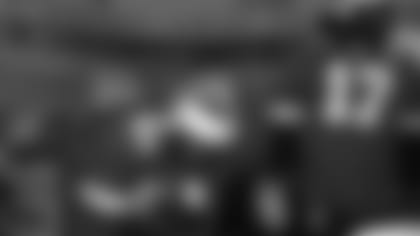 The Chiefs went to five classrooms, each holding 10 to 15 children ranging in age from 13 months to eight years old. Some children were timid and skeptical at first, slowly warming up to the players, while others welcomed them with open arms and shrieks of excitement.
"We always appreciate the visitors that come by, but it's particularly important to us to have men visitors, because many of the children here who have suffered abuse or neglect, the abusers have typically been men," Hill noted. "We like having positive male role models come to these classrooms to show the children that there are males that can be kind and positive and want to spend time with them."
The Chiefs players helped show these children kindness and make their day special, not just by bringing toys and candy but encouragement, hope and joy to each child's life.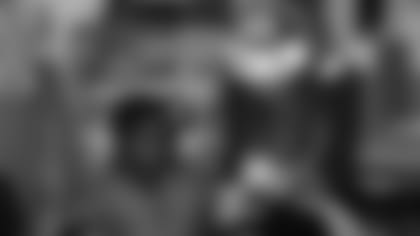 The Children's Place is always open to visitors coming by to encourage the children. If you are interested in visiting, call The Children's Place at (816) 363-1898, or if you would like to donate to The Children's Place, click here. For more information, visit childrensplacekc.org.