1. Aaron Rodgers' mobility extending plays
One of the many reasons Green Bay Packers quarterback Aaron Rodgers is so effective is his ability to manipulate the pocket and slide around pressure while keeping his eyes down the field.
He makes it look very, very easy.
It's part athleticism, part mental makeup and simply an innate ability to sense what's happening around him.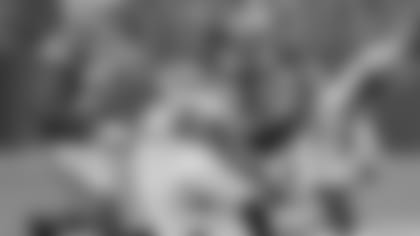 "He's good in the pocket and he's good outside the pocket," Chiefs coach Andy Reid explained this week. "He does a nice job of extending plays. You've got to rush him like you rush a good football player and stay disciplined with it."
Rodgers has completed 76.8 percent of his passes this season for 438 yards with five touchdowns and not a single interception.
In fact, he's thrown 545 consecutive passes without throwing an interception at Lambeau Field, where he faces the Chiefs on Monday night.
Rodgers has a quarterback rating of 148 against the blitz this year, which is the second-best in the NFL.
According to Pro Football Focus, Rodgers has been blitzed just eight times in 67 drop backs and he's completed 6 of 7 for 65 yards and a touchdown.
But Chiefs defensive coordinator Bob Sutton said it's important to get after him.
"You've got to rush this guy," Sutton explained. "If you don't rush him, he's really hard to play against. You've got have awareness as a defense of where he is and what he's likely to do in any given situation.
"That's easy to say and very hard to do."
2. Jamaal Charles vs. Packers rush defense
The Chiefs all-time leading rusher has never faced the Packers during his eight-year NFL career.
The Packers currently rank No. 30 in the NFL against the run, allowing 154 yards per game on the ground.
Charles is coming off a 21-carry, 125-yard performance against the Denver Broncos last Thursday night, but it was the two fumbles that people will most likely remember about that game.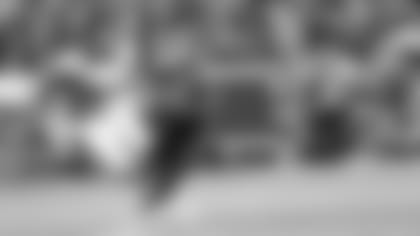 It's easy to believe Charles will be plenty motivated on Monday night.
"We'll see how it goes," Reid said about whether or not they'll be able to run on the Packers defense. "They're a pretty good defensive front, so we'll see how it all rolls."
The Packers are led by their new inside linebacker, Clay Matthews, who after six years of coming off the edge as an outside linebacker, moves inside for Dom Capers' defense.
"Obviously they've put him in the middle because he can play there," Chiefs offensive coordinator Doug Pederson explained. "You also have to deal with him on third downs. I mean, really any time they can walk him up to the edge and still bring him. They do a nice job with him.
"He's a guy that you kind have to put an eye on and always know where he's at. You have to get hands on him because he can close in a hurry."
The Packers are allowing 5.37 yards per carry on first down, which ranks 28th in the NFL. On the other hand, Charles has averaged 5.6 yards per carry on first down throughout his career.
If the guys up front can gives Charles a lane to find, the Chiefs offense should be able to make some big plays.
3. Importance of third down on both sides of the ball
When the Chiefs are on defense and the Packers are on offense, both teams see third down as a strength of what they've done over their first two games of the season.
The Chiefs defense ranks No. 6 in the NFL in third-down conversions allowed at just a 30 percent success rate. The Packers offense, on the other hand, also ranks No. 6 in converting third downs at a 47.6 percent mark.
It's a strength vs. strength situation on that side of the ball.
On the flip side, when the Chiefs are on offense and the Packers are on defense, both teams are hoping to improve upon those areas.
The Chiefs offense ranks last in the NFL by converting just 15 percent of their third-down attempts, while the Packers defense is allowing conversions 53.8 percent of the time, which ranks No. 30 in the NFL.
"It comes down to our execution," Pederson explained. "It starts with the offensive line, then Alex (Smith) making great decisions.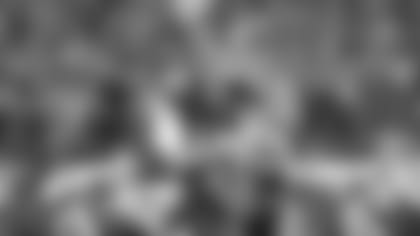 "Then we just need to try to stay in those third-and-mediums and stay out of those third and longs."
"The teams that have won (in Lambeau) have been able to run the football and kind of control the clock a little bit," Pederson explained. "Keep Aaron [Rodgers] and their offense off the field. That's important. When we dial up runs, we have to get those 4-plus, 5-plus yards per attempt and again, it helps our third-down situation by staying more in that manageable situation."
Pederson said it's simply a matter of execution and that there's nothing carrying over from one game to the next.
"It's not that we're putting our guys in bad situations or calling a zone play when it's a man coverage," he explained. "I think from that standpoint we're doing fine. It just comes down to our guys understanding the situation of the game.
"It's third-and-5, it's third-and-8, knowing exactly what they need to do on that particular play. And again, it starts with the offensive line and having defenses know that you're probably in pass mode and then they're pinning their ears back and they're screaming. So you've just got to know the situations and play that situation well."
4. Will the Chiefs take care of the football?
It's no secret that turnovers were a major issue in the Chiefs loss to the Denver Broncos.
Coach Reid said after that game that it's hard to win when you're giving the opposing offenses that many more chances to score points.
On Monday night against the Packers, the Chiefs need to make sure they don't give Rodgers and that offense any more help. They're already a formidable group with arguably the best quarterback in the NFL coming off a MVP season last year.
Smith is 46-15-1 in his career when he doesn't throw an interception and with all the talk of ball security this week, there's plenty of reason to believe turnovers won't be an issue for the Chiefs on Monday night.
5. All eyes on the rookie playmaker Marcus Peters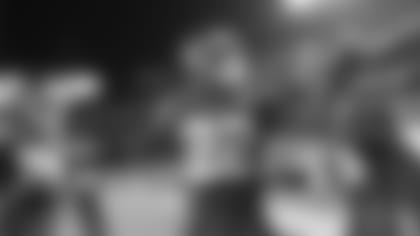 It's the last game of the three-game suspension to cornerback Sean Smith, which means the defensive backfield will have their hands full dealing with Rodgers and this Packers offense once again without one of their starters.
One player who has made a name for himself through his first two NFL games is rookie first-round pick Marcus Peters, who leads the NFL with 7 passes defensed and is tied atop the leaderboard with 2 interceptions.
One of the reasons Peters has so many passes defensed is that teams are testing him and it's hard to believe a quarterback like Rodgers won't follow suit.
It's just another opportunity for Peters to rise to the challenge.
"He works hard at his job," Reid explained. "He's surrounded by some guys that are good football players, veterans that he looks like he's learning from. I think he's handling himself great.
"It's important that he just maintains that every week. It's a long season, but his attitude and his effort are surely there."
While the Packers haven't lost at home in over a year, the Chiefs defense hasn't allowed a 300-yard passer in over a year as well.
This will be one of their toughest tasks to date.
---
Photos from the Chiefs fourth preseason game against the Packers