Here are five things to watch during the Kansas City Chiefs game on Sunday against the Houston Texans:
1. The Chiefs offensive line vs. the Texans front seven
It was a storyline all offseason and even throughout the preseason: the Chiefs made significant investments along the offensive line by trading for left guard Ben Grubbs and using their No. 2 pick in the draft on center Mitch Morse, among other moves.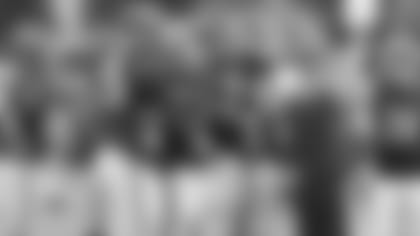 After all the practices and preseason games, coach Andy Reid and company finally settled on who they believe are their best five guys.
That is Donald Stephenson at left tackle, Ben Grubbs at left guard, Mitch Morse at center, Laurent Duvernay-Tardif at right guard and Eric Fisher at right tackle.
"The guys have worked really hard this week and they're eager to get to this game," Chiefs offensive coordinator Doug Pederson said on Thursday. "We've talked all preseason about finding our best five guys. We've found them.
"Now, I'm curious to go up against a good Texans front."
This group will face one of the most formidable defensive fronts in the NFL on Sunday, led by reigning NFL Defensive Player of the Year, J.J. Watt, who last year became the first player in NFL history to have 20-plus sacks in multiple seasons (2012, 2014).
If the Chiefs are going to have success on offense, the offensive line will at least need to find a way to slow down the Texans front seven.
2. Can the Chiefs take care of the ball?
In games that he doesn't throw an interception, Alex Smith is 45-15-1 in his career.
When you combine that with the fact that the Chiefs are playing a Texans team that forced more takeaways (34) than any other team in the NFL last season, taking care of the ball becomes that much more amplified.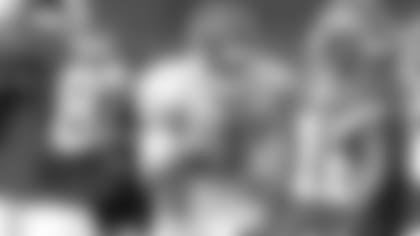 The Chiefs cannot give the Texans easy opportunities to score.
"You never want to give a team short field, especially with our defense," Chiefs quarterback Alex Smith said. "Chances of driving against our defense are rare."
If the Texans are going to put points on the board, it shouldn't happen because they were given a short field to work with because of a turnover.
Smith said he'll have to make plays with guys in his face, something he did in the Chiefs 17-16 win over the Texans back in 2013. That's just going to happen when going against a great defense.
"They get a lot of pressure and I think pressure wears down on quarterbacks," Smith said. "Then all of the sudden you get guys making bad decisions or rushed decisions, and I think watching that film, that's what you see.
"You have to be able to handle it for four quarters."
It's also important that the Texans offense, led by quarterback Brian Hoyer, earns the points it puts on the board, not just due to their defense handing them a short field.
3. Chiefs run defense vs. Alfred Blue
If there was one area where the 2014 Chiefs defense, which did finish No. 2 in scoring at just 17.6 points per game, could be improved, it was in run defense between the 20s.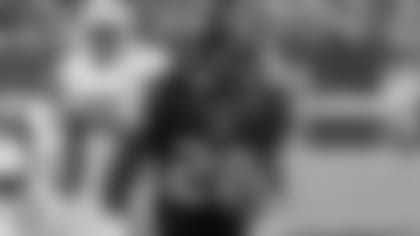 They allowed 127 yards per game, which ranked 28th in the NFL. However, once teams got inside the red zone, they allowed touchdowns just 38.9 percent of the time, which ranked No. 1.
With the Texans losing starting running back Arian Foster earlier this offseason with a groin injury, second-year player Alfred Blue became the next man up to take those carries.
Blue carried the ball 169 times for 528 yards and two touchdowns last season as a rookie.
If the Texans try and follow that same recipe as others did last year, the Chiefs defense will be challenged the stop the run early in this game.
The return of veteran linebacker Derrick Johnson and defensive lineman Mike DeVito should help alleviate any concern about the run defense this season.
"I think my eyes have caught up to where my physical body is," Johnson said of coming back from his Achilles injury. "My physical body was there first, of course, because I had a long while to get it ready, but training my eyes during camp and the preseason really helped me.
"I felt like I played better each game in the preseason, as far as recognizing plays and anticipating what's going on. I've been waiting since I got hurt for this moment. It's going to be special."
4. Special teams making a difference
Over the past two years, the Chiefs have more return touchdowns (6) than any other team in the NFL.
Last season, the Chiefs led the NFL with 12 punt returns of at least 20 yards, while the Texans allowed 12.4 yards per punt return, which ranked second to last in the league.  
The Chiefs return group is led by second-year player De'Anthony Thomas, who after dealing with a calf issue over the past few weeks, has practiced fully over the past two days.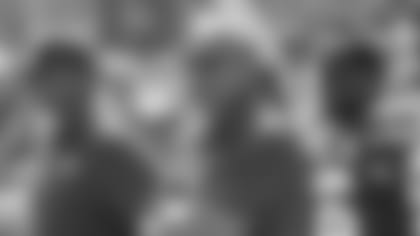 "He looked good in practice," Chiefs special team's coordinator Dave Toub said of Thomas. "Every day he's been out there catching balls and hitting them like we like.
"He's an experienced guy so he's bringing that year of experience back, so we're expecting some things from him."
With the Chiefs offense facing a tough Texans defense, and vice versa for the Texans facing the Chiefs defense, special teams and the field position battle could be the determining factor in the game. 
5. Can the Chiefs establish the running game?
The Chiefs have one of the most explosive and dynamic playmakers in the NFL in Jamaal Charles, and getting him established early could help slow down the Texans defensive line.
In two career games against the Texans, Charles has 240 yards rushing and receiving combined with one touchdown.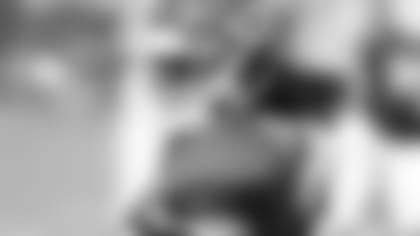 It's going to take that those five offensive linemen, who don't have any game experience next to one another, coming together quickly if the Chiefs offense is going to consistently move the football on the ground against the Texans defense.
The ability to get Charles involved could also help open up the passing game.
According to Pro Football Focus, Smith ran play action on 31 percent of his drop backs last season, which was the highest percentage for any quarterback in the NFL.
It's a lot more effective to fake a run if Charles and the ground game is finding success, which in turn will give it more attention and could lead to things opening up down the middle of the field.