It's been seven months since the new Kansas City Chiefs regime took over at One Arrowhead Drive. Leading the team is Chiefs head coach Andy Reid, assisted by a staff that he put together, including assistant head coach/wide receivers coach David Culley.
Coach Culley's passion for life, his family, as well as his profession is contagious. He engages you with genuine interest, wanting the best for you and to get the best out of you; just ask his WRs.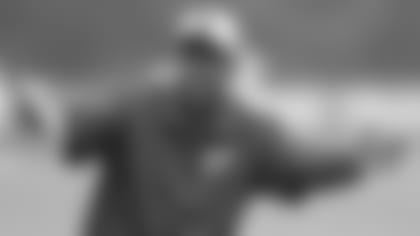 "Coach Culley is enthusiastic," Chiefs WR Dwayne Bowe said. "He's very energetic. He's going to get on you, but he knows what he's doing. He coached the best and all he wants is the best for us. He's going to stay on us and he's going to be relentless and aggressive, but at the end of the day, he's a cool coach. He knows how to handles his players."
In return, coach Culley described the wide receivers group that he's been hired to lead in 2013.
"They're a hard-working group," Culley said. "They've completely bought in to what we're trying to do. We aren't where we need to be right now, from a consistency basis, but we're working at it and basically, once those guys get to the point to where they know exactly what we want done, I think you'll start to see the consistency that you have to have, playing the position in this offense."
Chiefs WR Dexter McCluster spoke more to the "buying into" coach Culley's teachings.
"This WR group has a lot of talent, a lot of seniority and a lot of people who are hungry and want to win," McCluster said.
"We're buying into this program; we know that we have to be in shape. We know that we have to be where we need to be when asked and right now, we're moving forward."
Part of moving forward includes each receiver maximizing the talents each brings to the collective group, which that Dwayne Bowe describes as "skillful".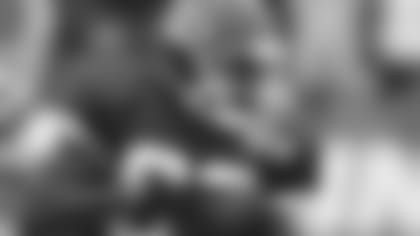 "Both catching the ball and blocking," Bowe said. "Making big plays down the field; that's one thing Andy Reid and coach Culley are big on; if you're not going to block, you won't get the rock. Guys are making effort to do both very, very well. Very skillful, mindful and talented."
When Chiefs WR Dexter McCluster was asked to describe the group that coach Culley leads, he answered a lot like his play on the field, lightning-quick.
"Unique," McCluster said. "We have the big guys, we have the smaller guys, including me, with the speed and everything and I think everybody knows their strengths; everybody knows what they can do and I think if we can mold that all into a WR corps, we'll be great."
Part of the molding process involves developing chemistry within the group, which Chiefs WR Jon Baldwin says already exists.
"We're around each other all day, every day," Baldwin said. We eat lunch and dinner together and things like that, so I'd say, we're a pretty tight-knit group."
The off-the-field chemistry carries over, onto the field.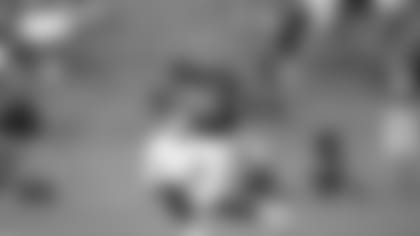 "We all depend on each other," Baldwin said. "We expect a lot out of each other. If something's not going right, one guy's telling the other guy, 'Come on, we have to make that play'. It also brings the extra competitiveness out of everybody, knowing you want to make a play and he wants to make a play, so everybody's trying to make the extra play."
When it all comes down to the on-field production, coach Culley provided the must-do's, in order to see results on game day.
"You have to catch the ball," Culley said. "You have to be consistently catching the ball and you have to be a good route runner; a consistent route runner, who catches the ball, doing the right things."
The right things would then lead to good things for the Chiefs and their fans in 2013 and beyond.