The Kansas City Chiefs upgraded their offense in the offseason, planning to move the ball more effectively, both on the ground and via the air. Chiefs WR Dwayne Bowe will play a huge role in the success of the team's offense this year and will have some help.
The guy responsible for spearheading drives up and down the field in 2013 is Chiefs QB Alex Smith, who has been utilizing several different receivers during OTAs, including Chiefs WR Junior Hemingway.
"I think he's doing a great job," Smith said of Hemingway. "He's gotten a lot of work and is really making the most of it. He's a guy we're really moving around a lot. He's gotten good work."
Hemingway appreciated Smith's words, but instead preferred to speak about the QB's skills.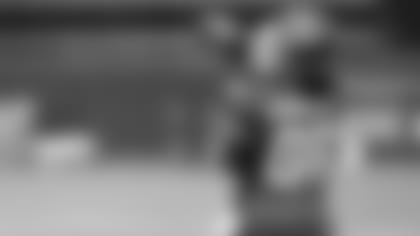 "He's a great QB," Hemingway said of Smith.
"His presence in the huddle, his presence with all the teammates, the wide receivers, the eye contact with everyone; it lets you know that we can build a relationship, when we're out there on the field. That's our leader. He leads by example and we follow."
Fellow Chiefs WR Devon Wylie has also noticed Smith's command in the huddle, as well as the types of throws the QB has been making.
"I'm seeing a lot of accuracy, that's for sure," Wylie said of Smith's pass attempts. "He takes control of the huddle and lets everybody know what they have to do and again, a lot of accuracy."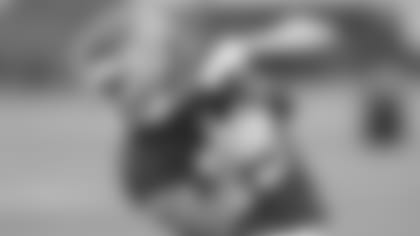 Wylie's speed and versatility also allow him to be used by the Chiefs on special teams, according to Chiefs special teams coordinator Dave Toub.
"Devon is a combo guy; he does both," Toub said. "He needs to get a little bit more polished, as far as a catcher on punts. He's doing a real good job on kickoff returns; he's got a bright future, he's a young player. He's in the mix."
The players are limited by time, when trying to impress coaches during the offseason, which is why Wylie plans to make the most of the team's final three workouts this week.
"Every practice is extremely important," Wylie said. "There's so much that goes into each play and each day. We have new coaches, a new offense, so, every day is extremely important because we have to minimize mistakes; we have to make every play we can and that's what it comes down to in each play."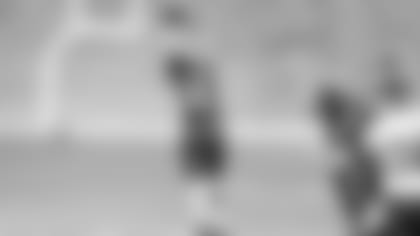 Another Chiefs wide receiver, Tyler Shoemaker, who signed with the team in January, has been a playmaker this offseason, catching most everything thrown his way.
"It's been a great learning process," Shoemaker said.
"I think every day we go out there as a receiver group and try and get better and pick little things to work on each day and just try to take all the coaching that we can to get better. Whether it be one specific thing or overall, take a coaching point that we've heard throughout the install or the day before at practice and really try and focus on that."
Once the team wraps up offseason workouts this week, Shoemaker doesn't plan on shutting things down.
"I think it's just continuing with preparation," Shoemaker said of his plans before training camp.
"We're going to be able to study some more on our own and I think just physically preparing, make sure you're staying in shape, getting ready for fall camp and all that and mentally staying sharp and remembering the plays and going over that stuff."
Great to see the players, including the WRs, preparing for a season that Chiefs fans hope will be unforgettable.