On Friday, Kansas City Chiefs Chairman and CEO Clark Hunt paid a visit to Radio Row, home to sports talk radio stations from around the world, talking about Sunday's big game, as well as countless other topics. Below is a list of some of the questions Hunt was asked, during his visits with various media outlets.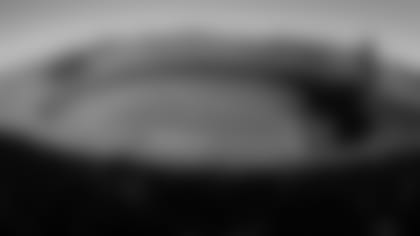 (On if Kansas City would be able to facilitate 40,000 hotel rooms for a Super Bowl)
"Yeah, it's something that the Commissioner has been pretty consistent about, in terms of Kansas City hosting a Super Bowl, that hotel rooms would be our biggest challenge. Clearly, the NFL has a set of guidelines for any Super Bowl, but I think in certain cases they're willing to overlook certain things. So, maybe that could happen."
(On Kansas City's ability to pull off a Super Bowl)
"Oh, we could absolutely pull it off. Putting the hotel rooms aside, I know that we would have a fantastic Super Bowl and all of the guests would have a tremendous time."
(On where the other team would practice if there was a Super Bowl in Kansas City, KU mentioned)
"That would be a consideration. Both teams are going to need indoor facilities if Kansas City or another cold-weather market was to host a Super Bowl, but I still think we could put on a great Super Bowl. Arrowhead would be an unbelievable venue for it on game day."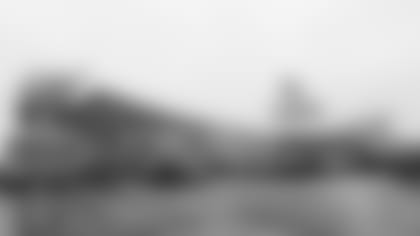 (On the current weather in Kansas City)
"Well, we definitely have a strange weather pattern going on this week. A lot of the southern cities have been colder than New York, but that's just the weather. The league demonstrated with awarding the Super Bowl here that they were prepared to play it in the elements, and a lot of people think it's designed to be played in the elements."
(On how Kansas City being a candidate for the 2016 Republican Convention would impact the chances of getting a Super Bowl)
"I think that would be very beneficial to a potential Super Bowl bid, and I'm hopeful that Kansas City is going to be selected for that convention. I've heard very good things about our chances."
(On how bad conditions at this Super Bowl would have affected a bid for another cold-weather city)
"I think that human nature is what human nature is, and I think it would have made it more difficult to take it back to a cold-weather market in the future. I think that it's fortunate for Kansas City or any other cold-weather market who wants to bid on the Super Bowl that the weather is going to be great."
(On whether the weather is really a factor in the bid decision, speaking to Dallas and the ice storm)
"Sure, and that's why I said human nature is what it is, because logically it shouldn't matter what the weather this week is because the league made a decision that it is going to embrace weather, no matter what it is. I just think realistically in terms of New York getting another Super Bowl or another cold market, this experience being positive is very important."
(On how Kansas City compares to other cold-weather cities that might want a bid)
"I would think so; I would think there would be a lot of interest. I've heard some of the teams mention that they're interested in being a host if it goes to another cold-weather market, so, we'll just have to see. We have a great asset in Arrowhead that I think could play a key part in this game."
(On how long it would take to plan for another cold weather Super Bowl)
"It's a very long planning cycle for Super Bowls anyhow, and I wouldn't expect the league would come back to a cold-weather market for several years at a minimum."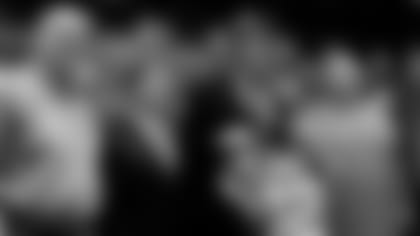 (On the feelings around the Chiefs now versus last year at this time)
"Well, we're one year into the Andy Reid era, and I don't think any of us could have anticipated how quickly Andy and his staff would get the team headed in a positive direction last year. I have mentioned before that when we got into OTA's, we started to have a sense for it and that carried all the way into the season, obviously with some good results. Now, we're a year in and I think it's realistic to expect that the team will be further ahead in terms of Andy shaping it to be the team he wants it to be."
(On his meaning of "further ahead")
"Further ahead, I'll just give you an example, you saw the offense grow during the 2013 season and that's a part of the game that when you have a new coach, it takes a while to get everybody working together and working in sync. I think in year two of the Andy Reid leadership cycle, it gives the team a chance to be that much better. I always believe that you're in a building process. You never get there; you never get to the destination, although obviously, you hope you make the Super Bowl. Any team that wants to be consistently competitive is in a building process and I think that's where we are."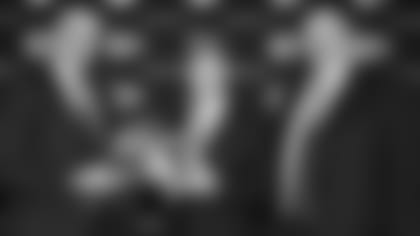 (On the value of just settling the organization)
"One of the things that impressed me about Andy (Reid) and John (Dorsey) is how quickly they got the team headed in the right direction; you couldn't see in terms of on-field results, because the games aren't played until the fall, but there was a feeling of confidence that those guys brought into the building. Now, we're a year down the road and the team should be further ahead in terms of learning Andy's system and being ready to play."
(On the tougher schedule this season for the Chiefs and the expectation that the team will still improve)
"Yes, but your opponents do change every year. Situations change, injuries happen and I think we see every year in the NFL that some teams that you thought were building and were potentially Super Bowl contenders take a step back. I hope that's not the Kansas City Chiefs in 2014 and I don't expect that to be the case, but that's the reality of the NFL. It's a system where there is a very fine line between winning and losing, on any given Sunday, and there were some franchises this year that showed that if you lose too many close games, particularly early in the season, it becomes sort of a self-fulfilling prophecy. That's not where I'm expecting us to go, but I also understand how difficult it is and how hard you have to work to stay on the right side of that line."
(On the differences he sees between now and the 2010 season)
"I have thought a little bit about that parallel, but I think we have a more mature roster. We have more players that are in the prime of their career. I think we have a very stable and outstanding leader in Andy Reid, who has shown he can be successful, over a long period of time. As hard as it is to be successful in any given year, I think being successful consistently is much more difficult. With Andy, we have somebody who has demonstrated that and who I expect would be able to do that with the Chiefs."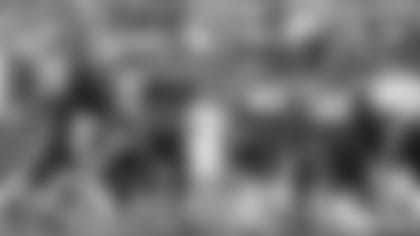 (On how stability plays a role in the Chiefs success)
"The stability throughout the organization that Andy brings, he has the experienced coaching staff and we benefited from that in 2013 and we will benefit more from that in 2014."
(On his thoughts on eliminating the extra point and expanding the playoffs)
"As much as I'm a traditionalist, I think it is important for the NFL to continue to innovate. It took a long time to bring the two-point conversion to the NFL. It's something that my dad worked on for many, many years, and I think everybody now understands how much it makes the game more exciting. So, the league may analyze and maybe embrace doing something different with the extra point, but it will be in the vein of making the games more exciting."
(On if he is for the extra-point change or not)
"I can't say I'm for any specific proposal. I'm for anything that makes the games more exciting."
(On if he is for the playoff format changes)
"I'm open to thinking about how we improve that as well. There has been talk for a lot of years about expanding the playoffs. Certainly, at some point, that might make sense."
(On the expectations for the Kansas City Chiefs next year)
"I expect us to be a very good football team, and with Andy as our head coach, I expect that every year. We should have a chance to compete in the postseason every year, and if you're in the postseason tournament, you have a chance to be in the Super Bowl."