The Kansas City Chiefs began the day knowing three practices remain before their "summer break", prior to training camp in late July. They then went out and worked as if it was their last practice, not of the week, ever. Following the team's workout, Chiefs chairman and CEO Clark Hunt addressed the media, expressing his pleasure in the new administration.
"It's so exciting this spring, to see the guys' progress," Hunt said.
"Just going back to the rookie minicamp, which just seems like it was yesterday, but it was actually about a month ago and watching the progress that we've made on the field. Even two weeks ago, I thought the practice was great, but then you move to today and the minicamp we're in and you can see the guys are really picking it up. You can feel the excitement in the building, not only when the guys are on the practice field but when they're in the meeting rooms as well."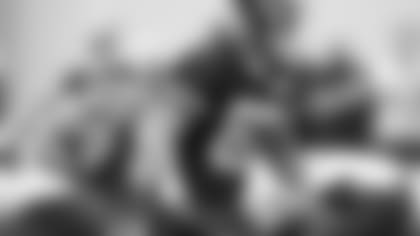 Before his presser ended, Hunt also spoke to the new tempo at practice.
"The one thing that I've noticed is how fast-paced the practices are," Hunt said.
"Andy likes to put a lot on them and expect a lot out of them, and the guys are responding. Some coaches approach that differently. There are a lot of ways to be successful, but that's part of Andy Reid's offense and quite frankly, part of the defense also. He likes to load them up. He's got very high expectations of them on a daily basis, and the guys are responding."
Chiefs head coach Andy Reid also addressed the media after practice and spoke to the team's effort, after providing an injury update.
"(Chiefs WR) Terrance Copper had a hip flexor strain in the special teams, and we'll see how he does," coach Reid said.
"Other than that, it was a good workout here. We got a lot of plays in and a lot of different situations. It's good to get the ones versus the ones, always. They challenge each other. There are some good things, and then there are some things we need to work on, on both sides of the ball. But overall, very positive, good work ethic. This football team has a great work ethic. They're really pushing themselves."
One guy who has pushed himself especially hard is Chiefs rookie TE Travis Kelce, who looked great throughout practice and offered an evaluation afterwards.
"Every day is a challenge," Kelce said. "You push yourself to get better and I think the offense, as a whole, kind of struggled in the beginning, but we put something together to eventually look it over on film and get better from it."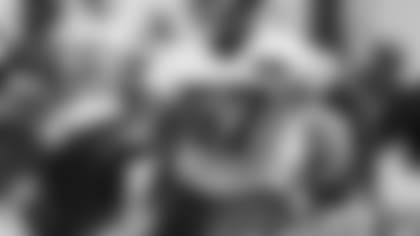 Speaking of rookies, Chiefs LB Nico Johnson continues to make plays on defense, including Tuesday, when he stepped in front of a pass by Chiefs QB Chase Daniel.
"They've been joking," Johnson said.
"Derrick Johnson and Tamba Hali have been joking with me; I'm the only linebacker that hasn't got a pick, up until today, so, I had to get one. It felt good."
Nico wasn't the only player with an INT on the day; Chiefs S Eric Berry nabbed two passes by Chiefs QB Alex Smith, returning one for six.
"I kind of gave him a different look at the beginning of it and I just kind of baited him into throwing that pass," Berry said.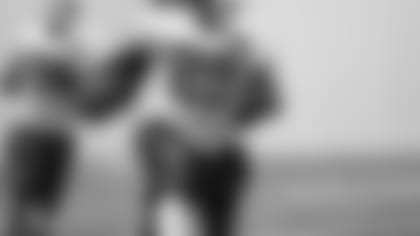 "We've been going at it all camp, just off of different things and off of his reads and I've been trying to get some of my corners to move around, show him different stuff, so, it's just an ongoing battle. I can't take a play off, because I know he's going to hit us with something."
Berry also added one pass breakup on the day. The Chiefs defensive line did its job, recording two batted balls at the line of scrimmage, one each by DEs Mike DeVito and Tyson Jackson.
All in all, it was a very productive day for the Chiefs team that Nico Johnson says is motivated.
"This will be my first year and I can tell everybody has a chip on their shoulder, wanting to go out and showcase what they can do and show people we're better than what people think," Johnson said.
"We're ready to get to work and for camp to come around and for that first game to get here and just prove the critics wrong and go out and try and do our best."
The Chiefs continue doing their best on Wednesday at 1:45 pm CDT. *Footnote: Chiefs rookie LB Mike Catapano had an excused absence from Tuesday's practice; he attended his graduation ceremony at Princeton University.