Every college football player that is eligible for the 2014 NFL Draft falls into one of two categories, he either received an invite to this weekend's 2014 NFL Scouting Combine, Feb. 22-25, or he did not. Think about that for a minute, asking the question, 'What would I feel like in both situations?'.
I recently sat down with three of our Kansas City Chiefs players, one of whom received a combine invite, while the other two did not.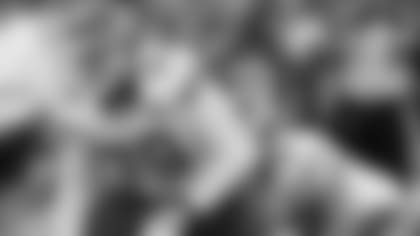 Chiefs OL Donald Stephenson played four years at Oklahoma (2008-2011), before being drafted by the Chiefs in the third round of the 2012 NFL Draft (74th-overall). Stephenson received an invite to the combine, after helping the Sooners to a victory over Iowa in the Insight Bowl in 2011.
"We had a bowl game and I had a letter in my locker saying that I was invited; that's how I found out," Stephenson said. "I knew that those 40 times and vertical and the other drills, that was stuff that I had done well with in the past and I knew if I could make a good showing at the combine that I had a better chance at getting drafted."
Getting an invite is essentially like receiving a call from a potential employer who is expressing interest in your abilities and experience. Stephenson was coming off a season in which he started all 13 games for the Sooners and the hard work he put in throughout the year gave him a confidence that helped him perform well in Indianapolis.
"I was excited," Stephenson said. "Doing the drills and getting to show my talent was great and it was a cool experience; actually getting to really meet some of the assistant coaches, like o-line coaches, that was a cool experience."
Stephenson's body of work at OU and the combine proved more than worthy as he'll be entering his third year with the Chiefs, following an exceptional 2013 season.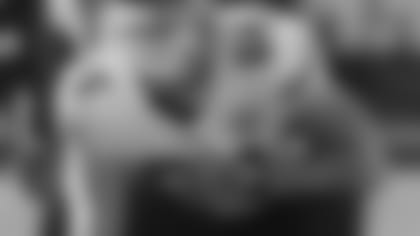 While Stephenson enjoyed his combine invite and made the most of the opportunity, I was given a different perspective from Chiefs C Eric Kush and DE Mike Catapano; neither received a combine invite. 
"I wanted to use the combine to show my speed out there to show that I was faster than I looked," Kush said. "I wanted the invite and it was disappointing when I didn't get it. I just used it as motivation, because you just want to prove to everybody that you can do it and that you're better than everybody else and if I couldn't do it there, then I had to do it on my pro day and I still had to keep going, because I have that fire inside of me that continuously wants to prove to everybody that I could do it."
Instead of sulking, Kush, who is a proud husband (Stephanie) and father (2-yr.old Jack Henry), continuously kept working, fueled with an endless tank of motivation.
"A week or two after the combine, I got some more work in at the training facility I was working out at and I just killed it on my pro day," Kush said. "They have a head scout, who sets up everything and decides what everybody is going to do; so, you go through and do all your cone drills, whatever they want to see you do, you do and so, I just did whatever they asked."
Kush's career at Cal-Penn and his work afterward was well-covered by the Chiefs personnel department, headed by general manager John Dorsey.
"Eric Kush; I'm very intrigued by this player," Dorsey after selecting Kush in the sixth round last year. "What separates him, he's a really good athlete; his first two or three steps are exceptionally quick and to play the center position, I think quickness is very, very important. His personality, I think his personality, we will all love his personality. He's the blue-collar, western- PA, tough, hard‐nosed guy. He fits in with what we are trying to do here."
Kush shares a lot in common with his fellow Chiefs rookie, Mike Catapano, who was the team's final pick in 2013, following an offseason that included no invite to the combine.
"I went through the whole all-star process, just trying to prove that I belonged in that playing field, with the big-time Division I-A guys," Catapano said. "It turned out that I didn't get invited to the combine, so I just used it as motivation really and thought to myself, 'It's going to make my story that much more fun'."
With the odds already stacked against him, coming out of Princeton, where pro days were uncommon, Catapano followed through with his plan to maximize every opportunity he was given to impress NFL personnel.
"My school didn't usually have a pro day and it had a pro day last year, because I was receiving some attention from the NFL scouts," Catapano said. "Two of my teammates and I participated in the pro day at my school, which was rare, only three guys, all from the same school, but I liked it that way, because it was an intimate setting with those guys, my teammates; we all did it together and I wouldn't have had it any other way."
Like Kush, after Catapano's pro day performance, there was no time for rest.
"After the pro day, it was just getting in the best shape possible and getting ready to do whatever I needed to do for whatever position I was going to be asked to play and whichever scheme I was going to fit into," Catapano said. "I wanted to be the most-athletic, most-diverse type of player that I could be, so I could offer some variety to whatever program decided to take me."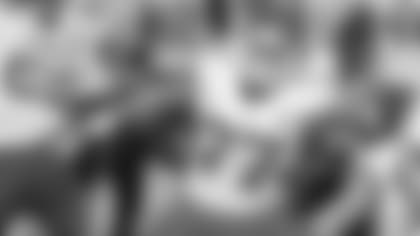 The Kansas City Chiefs would be that program, selecting Catapano in the seventh round of the NFL Draft, doing so for several reasons.
"Everybody knows he was the defensive player of the year in the Ivy League," John Dorsey said, after selecting Catapano. "What separates him is his intestinal fortitude, his drive, and his effort. When I called him up on the phone and said, 'Would you want to be the 207th pick in the NFL draft?', he goes, 'I'm not going to let you down, Mr. Dorsey.' I mean, he's one of those guys. He's very passionate about the game. So, he's going to give you everything he's got and he's got enough size and ability to compete."
Thanks to the tireless work by Dorsey and the entire Chiefs brass, we have a roster full of players just like Stephenson, Kush and Catapano, who, regardless of combine invite or not, make the most of their God-given talent, benefitting the Kansas City Chiefs and their countless fans.