There was a dance floor, a DJ and even repeated visits from the Kansas City Chiefs amidst the cleanings and fillings on Tuesday afternoon as each kid took their turn in the chair.
Clearly, this was not an ordinary dentist's office.
It was Arrowhead Stadium, and for a 12th consecutive year, the folks at TeamSmile - an organization co-founded by Chiefs' punter Dustin Colquitt - and the United Way provided hundreds of underserved kids with complimentary dental care.
"This is a great event that we look forward to every year. We've grown from being in tents outside to now being in here over the last five or six years," Colquitt said. "We've seen more and more kids every year - kids from all over our community here in Kansas City - so we get a chance to serve the people that are cheering for us on Sunday."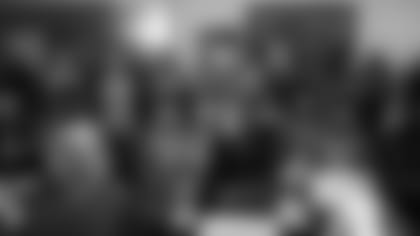 The event brought together 20 dentists from throughout the metro area, along with dental students from UMKC, all in the name of helping children in need of care.
"These kids don't have dental insurance, and some of them have never seen the dentist, so with the help of the Chiefs and Dustin Colquitt, we're out here with volunteer dentists, dental assistants and hygienists," said Dr. Bill Busch, who co-founded TeamSmile along with Colquitt. "They all closed their offices down for the day to provide free dental work all day long."
Those efforts served more than 300 kids with $250,000 worth of dental work on Tuesday, continuing a mission that began in the wake of overwhelming tragedy over a decade ago.
"Around the time that Dustin was drafted, I saw on the news that there was a little boy in Maryland who passed away from not having a baby tooth extracted that was abscessed," Busch said. "That got me motivated to do something, so I got in touch with the Chiefs, and they said they had just the guy I needed."
That individual, of course, was a 23-year-old Colquitt, whose mom and wife both had experience in dentistry.
"Dr. Busch saw that story and decided that he wasn't going to let something like that happen in our community. He called me and said, 'Hey, you have dentistry in your family, do you want to do this? I heard about this boy and we can't let that happen here,'" Colquitt recalled.
That was 12 years ago, and from those humble beginnings rose an organization dedicated to providing complimentary dental care and education to kids in need.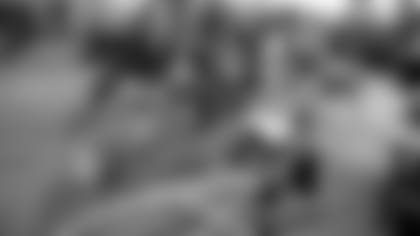 "I think our most tender stories are when kids come in and have their lips wrapped around their teeth, and they're afraid to show what they've got, but when they leave, they have these big smiles," Colquitt explained. "It kind of changes the perception of what dentistry can do for a kid's overall well-being and their confidence."
Indeed, the goal of TeamSmile goes beyond just oral care and strives to encourage full-body health.
"It all starts with the idea of a smile, but it's full-body health," Colquitt said. "The kids come in here to get their teeth cleaned, but once they leave, they realize that everything that we put in our body goes through our mouth, and if that's clean, then your whole body is healthy."
It's a message that TeamSmile is now spreading all over the country.
"We're with 19 NFL teams, eight MLB teams, five NBA teams and a few hockey teams now," Busch said. "Starting with just one event here, it's made its way all over the nation."
And on Tuesday, it took place yet again where it all began.
"Some of these kids have never been to a football game, much less met a football player, so we use that as a strategy to get them here," Colquitt said. "They get to come and see the stadium and be a part of this Chiefs Kingdom that we talk about. It's a real thing."
That experience included visits from a myriad of players, from All-Pro tight end Travis Kelce to the Chiefs' entire rookie class, who sought to get to know each of the kids before the dentists got to work.
"I just wanted to come over here to support Dustin and everything he's doing in this community. It's awesome to have these kids here and to see what they've been able to do year in and year out with Team Smile," Kelce said. "It's special to be able to put something like this together."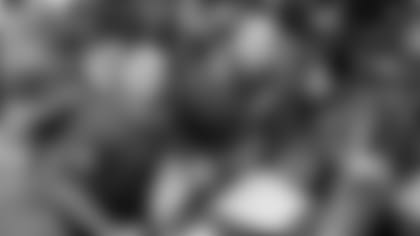 "I think it just says a lot about who Dustin is," said long snapper James Winchester. "He's a caring guy and he loves this city. This is such a cool thing for him and Dr. Busch, and it speaks volumes to them that they've put this on, and not only here, but around the nation."
It was simply a special day, and ultimately, it once again carried the potential to benefit hundreds of local kids down the road.
"We know that we can positively impact thousands of kids throughout their lives. We can make something terrible - the tragedy that happened to that child - into something that won't happen here," Colquitt said. "If these kids have never seen a dentist or can't afford it, we don't care, we just want to help them so that they can lead a better and healthier life."
Photos from Dustin Colquitt's Team Smile Event today at Arrowhead