The Kansas City Chiefs suffered a devastating 43-14 loss on Sunday Night Football against the Pittsburgh Steelers.
The "Voice of the Chiefs," Mitch Holthus, hosted his weekly Chiefs Kingdom Radio Show on Monday night at Hy-Vee, with special guests Andy Reid and Derrick Johnson.
Here are a few highlights and quotes from the show following Sunday's loss:
Following a disappointing loss against Pittsburgh, Coach Reid explained his theory on the lack of production and moving forward.
"I didn't think it was a lack of effort on the guys' part at all. It's actually just the opposite of that. I think we're getting ourselves so wound up that we're doing things that are a little bit uncharacteristic. If you take the two road games that we've had in hostile territory against good teams, we kind of had the same result there. That's where my job becomes very important. I have to make sure the temperament of our team is at the right level for that particular game, and I've got to do a better job at it."
The Chiefs head into the bye week before shifting their focus to an AFC West divisional matchup against the Oakland Raiders in Week 6. Coach Reid gave his outlook heading into the bye and beyond.
"I think its important going into a bye week that you address it, so we brought guys in today and we met on it. All I wanted to do was take an honest look at it—as coaches and players, make sure that we evaluate and get better. So let's not sugarcoat it at all. Lets look at this thing. We've got a good opponent coming up here when we get back. We're sitting right here at the .500 mark at the quarter mark of the season. We've got a lot to improve on. But we also have the players and the coaches to do that. But if you're not real with it, you're never going to change the problem. So I thought it was important we get in today and look at it."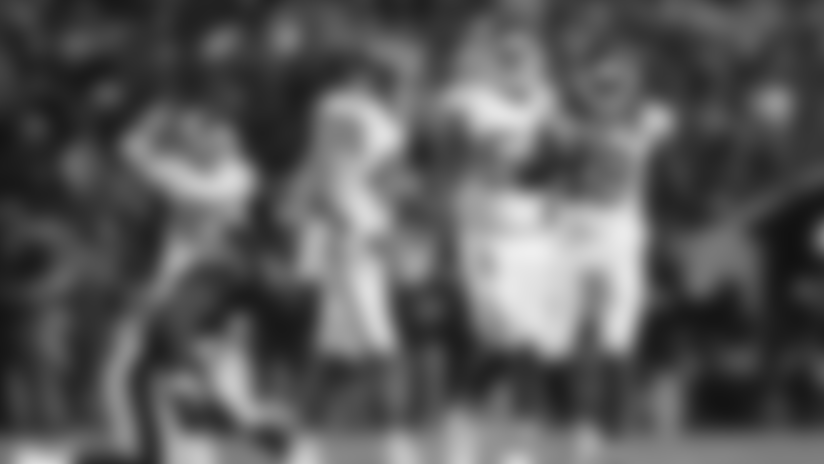 Last season, the Chiefs bounced back from a 1-5 start to make the greatest playoff run in franchise history. Reid looks to veterans like Derrick Johnson to lead a young defense by example.
*"I'm lucky to have guys like DJ in that locker room. Guys that speak their mind and do it the right way and teach young guys that every day is a valuable day when you have an opportunity to play in the National Football League. Nobody exemplifies that more than what DJ does. He practices every day like he's 20 years old. He leads by example and works hard and controls that defense there. Great spirit about him."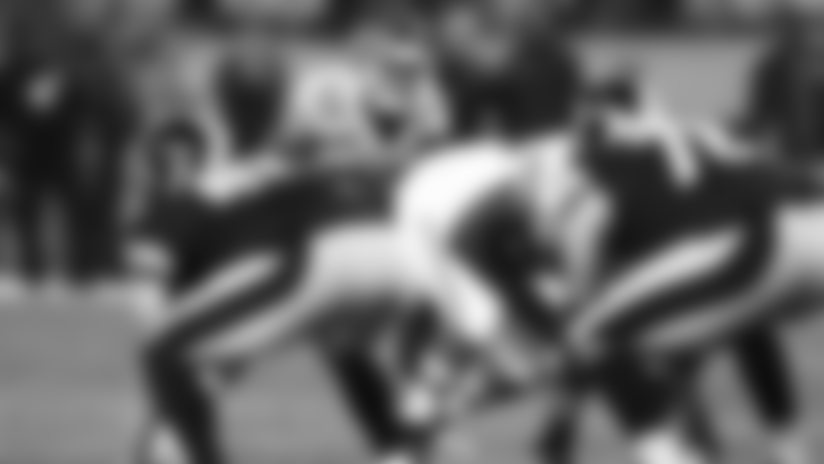 A 12-year veteran who has experienced much adversity in his tenure with the Chiefs, Derrick Johnson gave his take on the loss against the Steelers and moving forward.
"A lot of bad things happened [Sunday] night. But every year you're going to go through some type of adversity during the season. I don't care if you have a perfect season or a season that's not as good, at some point in the season you're going to go through some obstacle you have to get over. But at the same time, we have to still think about the objective, and that's winning it all. Our objective has not changed. We still have everything in front of us to accomplish. We can still win the division. We can still go to the playoffs. We can still do all of these great things. We're not going to get sidetracked with that.  It was a game that got out of hand early, but the good thing about it, it counts as one loss, and we're not going to look back."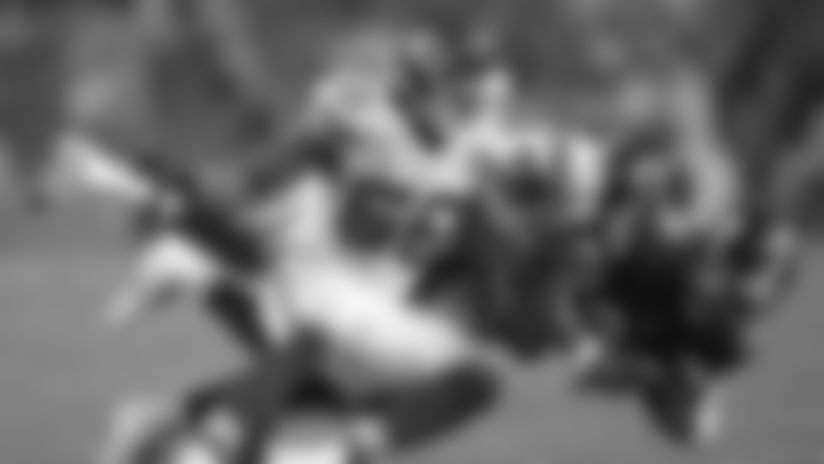 Going into the bye week 2-2, Johnson discussed the importance of veteran presence helping the team move forward to the season ahead.
"You definitely have got to talk about it, but at the same time you've got to put more action to your talk. It's a lot of young guys on the team that they don't know the ups and downs of the NFL. Its my job, and Eric Berry and Alex Smith to let them know, just like what happened last year, how it was kind of panic time at 1-5 and how we had to catapult our way to the playoffs. But it's not panic time right now. It's 2-2. We're in the first quarter of the season.  We have a lot of things in front of us. I'm just going to keep preaching to the guys that this is a game of inches. Even though we lost by a lot last night, we have a really good team and a lot of confidence and we're going to keep it."