Every time they touch the ball, you hold your breath.
It's a trait held by very few people.
But former Chiefs playmaker Dante Hall, who electrified Arrowhead Stadium throughout his seven-year career in Kansas City (2000-06), and current standout De'Anthony Thomas, share plenty of similarities, and not just the ability to get fans on their feet.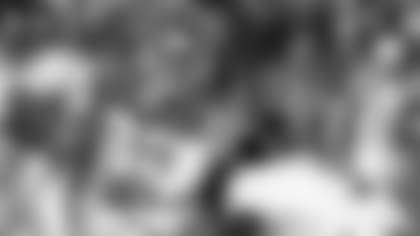 "I absolutely see myself in him," Hall recently said of Thomas. "I've been a fan of De'Anthony Thomas since he was at Oregon. Just the speed that he has, the effortlessness way he runs is what amazes me. I definitely see myself.
"He's a little guy like me and he may be faster than me. We may have to race to see if that's true."
Hall was 5 feet 8 and 186 pounds during his playing days, and Thomas is also listed at 5 feet 8, but a little lighter at 176 pounds.
Both their games are defined by their elite athletic ability and quickness in the open field.
Hall was a two-time All-Pro returner and a member of the NFL's All-Decade team of the 2000s. He ranks third in NFL history in kickoff returns for touchdowns (6) and fifth for punt return touchdowns (6).
They were also both converted college running backs, Hall at Texas A&M and Thomas at Oregon, before making the transition to receiver in the NFL.
During his seven years with the Chiefs, Hall had 11 special teams touchdowns, including seven in 2002 and 2003 alone.
Like Thomas, whose nickname "The Black Momba" has become common knowledge among football fans, Hall had a couple of popular nicknames Chiefs fans will remember, as they commonly referred to him as "X-Factor" or "The Human Joystick."
"He was a playmaker," Thomas said of Hall. "He was an entertainer on the field and got a lot of people on their feet and excited.
"[Hall] was a momentum changer. That's what I try to do."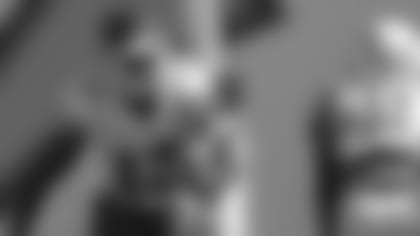 Thomas credits Hall and players like him for paving the way for smaller guys to have a chance in the NFL and be counted on to produce at this level.
"It's all about being different and just being that player no one has really ever seen before," Thomas said. "We're just about making incredible plays and just having fun out there. It's great he did that here in Kansas City and now I can try and contribute like that as well."
For Hall, it's not just about Thomas' ability to make people miss that he likes and serves as a reason he's a believer in his ability. It's about something that stood out to him on one particular play while watching Thomas as a rookie.
"[Thomas] had a return last year and at the end of it, he lowered his shoulder into the tackler," Hall explained. "It showed me he had the heart. We always knew he had the speed, but when he finished off that play and powered through head first, shoulder first, I was like, 'Oh, this guy is more than just speed. He's got a little heart to him, too.'"
Thomas made a believer out of one of the best to ever do it in the NFL on that type of play.
"I root for him because you know, little guys like us—it's hard to make it in this league. I think he not only has the skill set to get it done, but the heart to get it done."
Photos of Dante Hall and DeAnthony Thomas. Similar in the style they played