The Kansas City Chiefs offseason conditioning program begins in two weeks. In addition to their physical conditioning, the players will have strictly meetings with their coaches, including Chiefs defensive coordinator Bob Sutton, who sat down with me to discuss four downs worth of questions, including thoughts on year two in KC and much more.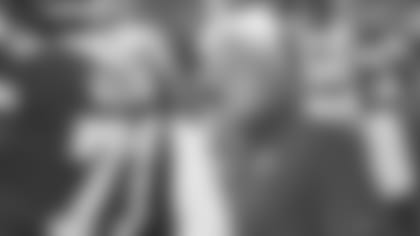 What's life been like for you since the end of the season?
"It was obviously different than last year. Last year, we were really trying to learn each other as coaches, learn the system as coaches and at the same time learn our players, so that was a whole different dynamic from what we were doing. We started from scratch; so this season, the emphasis has obviously been focused on things that we want to study and analyze what we did, things that we can do better and things that we can make tighter and simpler to help a player, whether it's terminology or whatever it is that you go through each year and you try to figure out how to improve from the year before."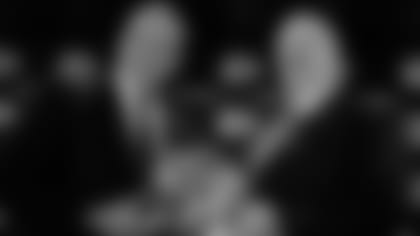 What are the discussions like between you, coach Reid and the personnel staff, headed by Chiefs general manager John Dorsey, when it comes to needs for the defense?
"We're fortunate; John Dorsey and his team do a great job with the personnel. They're the driving force behind that. They have us study and we have our input, but in the end, it's obvious, they're putting in a lot more time than us. We're doing football for six months and they're doing their studies and they're way ahead of us and their background knowledge and their exposure is great. As a coach, you're getting a limited exposure here, so I think we're part of the puzzle, but they're framing it pretty well for us. It's a great situation and I think John and his guys have a really good feel for what we want, position by position, what the attributes are and then also what can we do to help move in the direction we want to go in. It's like, 'Do you need more of this or more of that?' and those are the wish lists, like getting ready for Christmas; that doesn't mean that we're going to get them all, but at least everyone knows what we're looking for."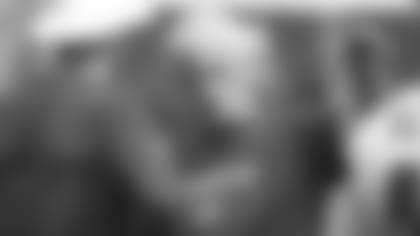 The offseason program begins just a few weeks; what are your goals and expectations for the players?
"Phase one is really for the physical conditioning side. As coaches, we just have them in the meeting room. Again, this is going to be a new experience for us, because last year, everything we spoke was a brand new thing, so this year, that should be a little quicker, a little smoother and we also have now the videos and the clips with them doing the defense as opposed to watching the Jets from a year ago and then you can get into the individual improvement. So, there will be a lot on the individual coaches to be able to drill down and say, 'Hey, that's not the technique or hey, that's a great job with the technique,' whatever the case is. I think from a player's standpoint, it will be a lot more enjoyable, watching themselves, you can study that and then I think the other thing, you can get excited when you fall short in other areas and you get to see what happened and then you say, 'Well, hey, we're not that far away. We could do this better; we can change this.' They can see the thing. Like anything, you have an area you want to improve on and you have to address it, number one, and make sure everybody understands it and then you have to be able to give them like a blueprint of how we are going to do this better and how it's going to happen."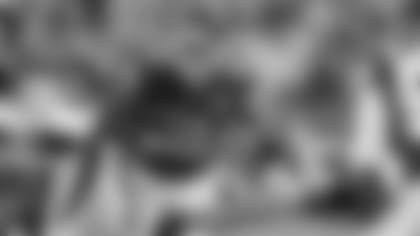 Marcus Cooper was named the Mack Lee Hill Award winner as the team's top rookie in 2013; what are your hopes and expectations for him in 2014?
"Marcus is like any guy that came in here as a rookie or any rookie in the NFL, but he had an extra challenge; he came in the week of the opening game, had to learn a whole new terminology and was playing pretty quick and so, I certainly give him a tremendous amount of credit for what he was able to do. We're working with him to continue developing him. I think he has a really big upside in that he's like all these young guys, really anybody, but a lot of it is technique and you have to get used to the technique, the speed of the game, all of these things. And again, he's going to able to look back at all these plays and get better. He's already been doing that, but I mean those are the things that'll be exciting for him. He's going to come in with a different kind of attitude. He's going to understand what's required, knowing what he needs to do to get better; so, I think his arrow is really pointing up."