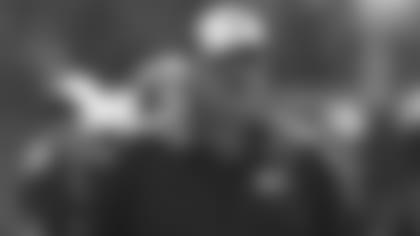 On how much of the final preseason game will factor into player evaluation: "I'm trying to give the guys an opportunity to show [what they can do]. That's one reason I normally hold the ones, so I can get a pure evaluation of these young guys and see what they can do. Right now, we've got good competition on this team so you want to try to be as right as you possibly can and give them every opportunity. If they don't make your club, at least they have some worthy plays on tape that other teams can evaluate."
On how he sees player development:"We always try to work to our players' strengths and then keep coaching them and teaching them [to] make their weaknesses better and eventually turn them into strengths. We understand everybody has strength and weaknesses. That's how it works."
On the offensive line right now when it comes to the run game: "There have been some good and there have been some bad. This past game, it wasn't very good.  You guys watched it. But it's something that we can work on and get better at and we've had better days. You're going to have a day here or there where that happens and you got to work through it. In return, I probably give them more opportunities than what I gave them last time to figure it out and get it situated."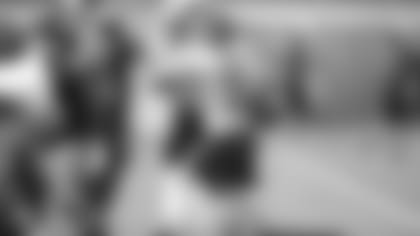 On how the rest of the quarterback group has come along this preseason: "I think these guys have had a great camp. Preseason, I think all of us, kind of some good, some bad. I think we've all kind of had that. We've all had our moments and we've all had some mistakes. But good. Those guys have had limited opportunities. It's tough when you're only getting a couple drives here and there. So, they should get some good work this week and hopefully we go out there and keep taking snaps, keep progressing."
On what he can do to help the offensive line group when it struggles: "That's your job as a quarterback. Sometimes they're going to bring more than we got and you got to stand in there and make throws. We're all making mistakes so sometimes those guys [do too]. It's not always going to be perfect. We're all striving for that and collectively striving to play good and sometimes those things are going to happen. I think for me, I mean, I got enough to worry about, and I think we all feel that same way."
On his confidence heading into the regular season: "I feel great. I think certainly as an offense and myself included as a big part of that, [in the] red zone, I think we would have loved, looking back, to perform better, especially the last couple of weeks. I think between the 20s (yard lines), we did some decent things at times but got down there and couldn't finish. I think we got some good work and things to learn from and need to get better. But I do, I feel confident about what we're doing."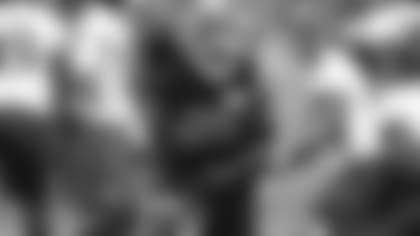 On how he feels after the foot injury: "I feel real good. I'm just trying to focus on week one against Tennessee and that's all I'm worrying about right now."
On whether three carries is enough preparation for the regular season: "I've been in the league for a long time [and] I've had plenty of carries before so having three carries in the preseason won't make me because those stats don't even count. The real game counts week one against Tennessee and that's all I'm worrying about."
On whether he is comfortable heading into the regular season: "I'm comfortable. I wouldn't be in the league going on seven years if I wasn't comfortable. I wouldn't be that same running back I've been my whole career so I mean I'm very comfortable. I watch film. I study my opponent. If you aren't doing those things, the little things that matter to help the team win, then you're not comfortable."
On whether the first team is ready to go for week one despite not playing this Thursday: "Oh yeah. We're ready. We'll play football. We've been playing football all our life, man. If you're not ready to go, why are we playing football? We had a good training camp and I believe in my teammates and I think we're ready. The defense looks good. The offense looks good and we just got to move on from that and play in week one."