Game day is one day closer, following the Friday outdoor practice by the Kansas City Chiefs.
In customary fashion, Friday's practice was up-tempo and efficient, according to both the players and head coach Andy Reid. After practice, coach Reid provided the latest injury update and an evaluation of his team's prep work for Sunday's matchup against the Buffalo Bills. 
"For the injuries, Mike Catapano is listed as out," coach Reid said. "Everybody else practiced today and did their thing. We had a good week of preparation. We know we're playing a good Buffalo team here and we understand that. We've seen the tape and the guys have worked hard to get themselves ready to go. We'll finish it up tomorrow with the mock game then get on the plane and go up and play against a good football team."
During his media presser, coach Reid was asked if Sunday is a "trap game". 
"When you're a coach, you're just kind of going and players do the same thing," coach Reid said. "You're in such a routine and you just go maximize yourself and make sure that you respect your opponent. That's the only way I know to do it. I don't really think much about that other part."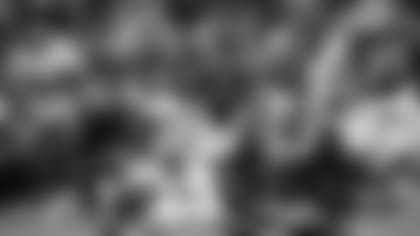 Friday's practice included Chiefs Pro Bowl RB Jamaal Charles and WR Dwayne Bowe, who described the Chiefs practice week.
"The week went great," Bowe said. "We worked on a lot of different things and put in extra effort in the film room, just doing the extra stuff to get us ready for Sunday."
Chiefs TE Anthony Fasano also practiced Friday, two days before facing one of the league's top-ranked defenses in Buffalo.  
"There are not a whole lot of holes in their defense," Fasano said. "They have a lot of good players in all their positions. They have a scheme that fits their personnel well and they run it well."
On the defensive side of the ball, Chiefs DE Tyson Jackson says the Bills offense is deep in talent, including their backfield, with RBs C.J. Spiller and Fred Jackson.
"They're the perfect one-two punch," Jackson said. "It's not like when one comes out of the game, there's a decline in the offensive backfield. Both of those guys are explosive; they're really good. They have been around the league for quite some time now. They're veteran backs and know exactly what the defense is trying to do and they've been doing a really good job so far."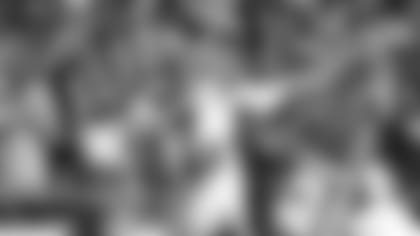 Part of the talented Chiefs secondary is CB Brandon Flowers who, along with his teammates, embraces road-test challenges, like this week in Buffalo.
"We love going on the road," Flowers said. "It's a different feel. We haven't won in Buffalo, I don't think, so that will be a great task to go out there and try to come away with a win."
When Kansas City's special teams unit takes the field on Sunday, Chiefs LB Nico Johnson says its approach will remain the same. 
"Week in and week out, we go into special teams with the mindset of we have to be a factor in every game we play in," Johnson said. "We go in with the same mindset. Coach Dave (Toub) and coach Kev (O'Dea), they get us ready to go. We go out and try to dominate as best as we can. We're going to go out and try to make a difference." 
As coach Reid said, the Chiefs will have a mock game (morning walkthrough) on Saturday, before traveling to Buffalo for Sunday's game at 12:00 PM CDT.
For a look at the Chiefs Friday Injury Report, click here.