I am grateful and humbled by my experience with the Kansas City Chiefs and this community. They allowed me to be a part of Chiefs Kingdom with the ability to make a true impact for the organization and our fans. In this finale article, I will leave you with two lasting impressions from my year as the Army liaison to the Chiefs.
They are: 1. The Chiefs truly support our military, and 2. The Chiefs have a rock solid mission statement and brand essence.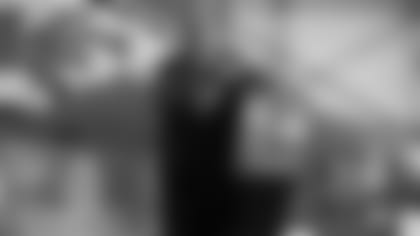 The Chiefs truly support our military:  When I arrived at the Chiefs, I knew that they were great supporters of the military but had no idea how deep it ran. I learned from Mitch Holthus that the Chiefs held tributes to members of our military prior to the NFL-wide "Salute to Service" games that all 32 teams now conduct during a November weekend. At our game this year, the Chiefs partnered with military from across Chiefs Kingdom, representing all branches of our service, including USSTRATCOM, Fort Leavenworth, the Topeka Coast Guard station, Whiteman Air Force Base, Fort Riley and local recruiting reserve and guard bases in and around the greater Kansas City Area. The Chiefs partnered with Air Force and Army units at Whiteman Air Force Base to hold a fantastic event entertaining 2,500 service members and their families. The NFL Network featured three of the picks the Chiefs made, showcasing service members from the Air Force and Army, as well as the B-2 bomber and A-10 fighter. This summer, the Chiefs are planning to reach out to other military installations and hold watch parties for our preseason road games. The Chiefs love the military and want to give great experiences back to those of us who have served.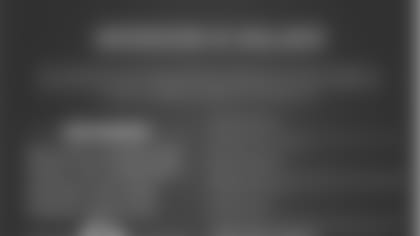 The Chiefs have a rock solid mission statement and brand essence:Character and doing things right are reflective qualities of hard-working Midwesterners. Winning is important, but it must be done the right way. Chiefs Kingdom is filled with fans of many sports teams such as the Kansas Jayhawks and Missouri Tigers, and the Chiefs unite them to represent all of Chiefs Kingdom (Missouri, Kansas, Arkansas, Oklahoma, Nebraska and Iowa). The Chiefs inspire their fans by knowing what is important to their base and going out of their way to provide it to them in everything they do. Finally, the Chiefs honor their tradition through hard work and continuing customs unique to the organization, city and the Hunt family. The brand essence of character, relentlessness and Arrowhead is the way the organization conducts itself to accomplish its mission.
Again, thank you for allowing me to be a part of Chiefs Kingdom, and I will continue to watch from afar as I conduct exercises as a member of I Corps in Korea, Japan and Australia over the next two to three years. Farewell and sincerest regards!
P.S. You are in good hands as I leave. Major Mark Lemanski will be the next Army liaison for the Chiefs and is bringing a lot of experience, dedication and passion to continue our legacy on the Chiefs business staff!
Major Jon Rittenberg
Army Liaison for the Chiefs