Fresh off their Thanksgiving Day feasts, the Kansas City Chiefs returned to practice Friday on the outdoor fields at the University of Kansas Hospital Training Complex.
Following the team's practice, Chiefs head coach Andy Reid addressed the media, providing injury updates, before Chiefs head athletic trainer Rick Burkholder shared the latest details on Justin Houston's dislocated elbow.
"Let me go over just a couple of the injuries, real quick, with you," coach Reid said. "Mike DeVito was not here for personal reasons, and they're all positive. (Sanders) Commings did not practice today; we will list him as out. He has shoulder inflammation. Rick (Burkholder) is here to talk about Justin Houston. He's just going to come up and present you with what Justin's problems are. It is not a question and answer deal."
Burkholder stepped to the microphone and provided more specifics about Houston's injury.
"With Justin (Houston), you know that last Sunday, he dislocated his elbow and it reduced itself back on the field and then when we got him Monday morning, he was very swollen," Burkholder said. "We weren't able to do a MRI until Wednesday, because of the swelling; we couldn't get him in a good position to do the MRI. The MRI reveals what we thought it would reveal; he has some ligament damage in his elbow and some muscle damage in his elbow, which is normal for a dislocation. He's going through the process right now. We're just trying to get his range of motion (better) and trying to get his swelling down. He's in a brace. He's truly week-to-week. He won't play this weekend and we'll take this weekend to treat him and rehab him and then Monday, we will regroup as a staff and see where he's at."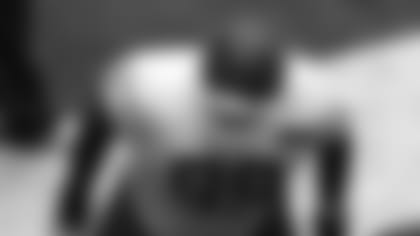 While the Chiefs will be without the Houston this week, coach Reid listed Pro Bowl LB Tamba Hali as questionable for Sunday's game against Denver, after Hali had limited practice on Friday. Regardless if Hali plays or not on Sunday, he described some of the must-dos against the potent Broncos offense.
"We have to be more relentless," Hali said. "We have to make sure we can get off the ball. Being able to get off the ball, as the ball is coming out, will give us a chance to get to the QB. The ball is coming out so fast; if you don't get off the ball with Peyton (Manning), you're not going to get a chance. I think our takeoffs are going to be crucial."
With the news of Justin Houston being out on Sunday, Hali talked about one of the players who will be asked to help fill the void, LB Frank Zombo.
"Frank is a big-time player, to me," Hali said. "We watched the game and Frank rushed well; Frank was at the QB; he covered well and this is an opportunity for him to get out there and display what he loves to do. He's a big-time player."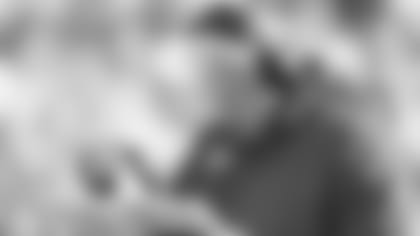 Chiefs defensive coordinator Bob Sutton spoke further to what Zombo offers the team.
"I think Frank (Zombo) is a very talented guy," Sutton said. "He's played before in the league; he's physically tough and he's got a great mindset for the game. He's aggressive and to me, he plays in a fearless mode. He just attacks and that's really what you want from any player and certainly a guy that's coming off the bench to become a starting player, that's really critical; you don't want to be on your heels. He hasn't had the advantage of a lot of reps, obviously, since training camp, but he's highly competitive and I think, just like he did out there on Sunday, he'll do fine. He's got the benefit this week of practicing and getting the reps, which is obviously helpful to anybody. I think that's one of the real credits to guys that can do that, that can go in games like that and play, with really no reps and that's not just this week; that's the previous seven or eight weeks and that means the guy has been in there studying, taking notes and when he's watching film, he's watching the film at practice or game film like, 'That's me' and that's how you do it; that's how you get better."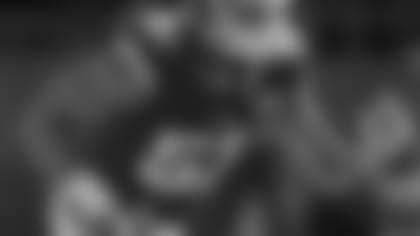 As for Zombo, he plans to attack the Broncos with the same mentality as Justin Houston.
"I'm going to try to do the same thing Justin (Houston) did last week," Zombo said. "Be aggressive in the run and get (pass) rushes, when I can."
In his second-career game against Broncos QB Peyton Manning, Zombo's spent plenty of time in the film room to know what to expect against the Denver signal-caller.
"You have to mix in your coverages, mix in your blitzes," Zombo said. "Peyton is so smart; he sees those coming, so we have to camouflage them and we really need to study them to know what they're throwing at us."
Playing behind Zombo in the Kansas City secondary is Chiefs CB Marcus Cooper, who says despite the results of the team's last two games, the Chiefs confidence remains unshaken.
"Our morale doesn't change," Cooper said. "Things have happened, adversity comes and we all know that and understand that; we just have to get better from those things and continue to push forward."
On the offensive side of the ball, Chiefs OL Geoff Schwartz echoed Cooper's comments about team morale, when evaluating the team's work week.
"The week's been great," Schwartz said. "One thing we've done as a team is really focused in every week; even in our losses, the practices were good, but there was kind of an extra energy this week, knowing it's again another division game, what it means, especially coming off of two losses."
As for the two losses, Schwartz says the Chiefs are handling adversity exactly the way they should.
"We're adults," Schwartz said. "I don't think you need someone to motivate you. We all know what it takes to correct the mistakes that led to the losses."
Chiefs TE Anthony Fasano needed just two words to descibe the Chiefs practices this week.
"Sharp (and) focused," Fasano said. "We all know what's at stake, so, it was a good week of work."
The Chiefs will wrap up their productive work week on Saturday with a team walkthrough and more meetings, before Sunday's contest for first place atop the AFC West.
For a look at the team's injury report from Friday, click here.