"If you don't have a quarterback you're just playing rugby," Dave McGinnis, former NFL head coach.
In whatever city you happen to live and whatever team you happen to follow, there is a decided mismatch between the towering ambition of the fan base, and the possibility any team can truly fulfill it except in the most rare of circumstances. This is particularly true as it pertains to identifying and acquiring a franchise quarterback.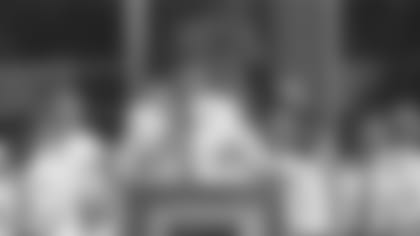 Len Dawson doesn't have much cachet with contemporary sports fans but the account of his Hall of Fame career makes a convincing case that his contributions still influence the way many people think of the Chiefs quarterback position.
In the following weeks and months we will take an abbreviated tour through more than 50 years of team history. This will be a fresh perspective, so that readers may be able to see all the tangled, complicated and often frustrating dimensions of what team leaders faced since 1960 when trying to fill this most crucial position on their football team.
The series will have a broad objective: to survey all the Chiefs important quarterbacks, and a few hopeful candidates for the job, too, reconstruct their experiences and the circumstances they faced and those of management and coaching and assess what went right and wrong.  
A caveat: don't consider this list exhaustive. It is meant to be representative and will not extend beyond 2009.
Our examination will be fact-driven and include information culled from documents accessed from available archives.
Many of the participants will weigh in with their observations, looking back to when events occurred.
Some judgments will surface, to be sure, however, locating a tone that neither scolds nor belittles the people charged with finding the franchise quarterback will not be a challenge. 
The series begins at the time of Len Dawson's arrival in Dallas in 1962, which wasn't as heralded as you might expect given what was available to a league of neophyte team owners who accessed an annual football preview magazine to come up with their first list of draft-able collegians.
---