The Kansas City Chiefs wrap up another week of OTAs, following today's practice, which begins at 11:20 AM CDT.
On Thursday, Chiefs offensive coordinator Doug Pederson addressed the media and among many things, he shared his thoughts on the team's TEs.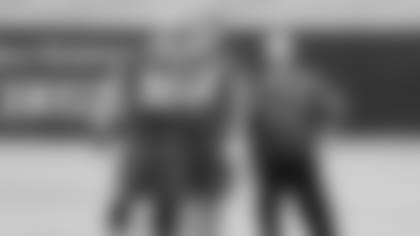 "We've got depth," Peterson said.
"When we get Tony Moeaki back, we've got three solid guys with whatever happens, going through training camp. Right now, I like where (Anthony) Fasano is at. He's working extremely hard. He's a big, powerful guy that we can use in the run aspect of our offense. You mix that with Tony and his athleticism and his ability to run routes and then you throw in Travis Kelce, that gives us three really good tight ends right now."
Since signing with the team in March, Fasano has become more and more comfortable with the new offense; however, he says that at times, overthinking the playbook can limit the team's potential.
"Right now, I think part of everyone's problem, including myself, is thinking about the system so much," Fasano said. "Trying to learn it mentally, that we're not able to just cut it loose and play. If you're thinking when you're playing, you're not playing fast. When I let my ability take over and wasn't thinking so much, that's when it turns out good."
Another factor in strong tight end play is the quarterback and according to Fasano, Alex Smith is as advertised.
"It's unbelievable how much he grasps in the offense," Fasano said. "Seems like he's been in it for a long time. He has a lot on his plate and he's still directing everybody; so they all know what they're doing. He's got all his responsibilities and pretty much everyone else's and he's doing a great job handling that."
Coach Pederson also mentioned rookie TE Travis Kelce, who evaluated his OTA experience thus far.
"You can only expect so much," Kelce said. "It's been fun though. It's been adventurous. Just getting the entire offense down has been rough, but I'm coming around and I'm starting to get everything. So far, so good."
Kelce has been spending extra time in the weight room to make sure he's more than ready for the upcoming season, including various matchups with different-sized defenders.
"I believe they're going to ask all the tight ends and all the players on the team to play in every single spot," Kelce said.
"That's the luxury of being in coach Reid's offense, is that you know you're going to be put in a different matchup every single play. And we're going to utilize that in every single position."
Like Chiefs head coach Andy Reid, Doug Pederson demands a lot of things from his players; one thing just happens to stand out above the rest.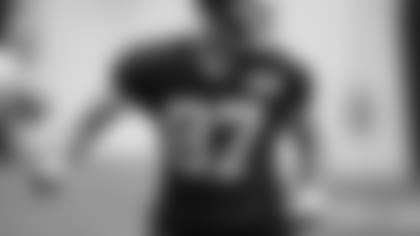 "The biggest thing that I demand from them is effort," Pederson said.
"We talk every day about that, not getting beat, taking pride in your assignment. The guy next to you, take pride in beating his tail. They're working extremely hard. They're all doing a great job at that."
Travis Kelce understands what's expected of him and his teammates and stated it rather simply.
"Everyone has to know the entire offense," Kelce said. "Every single position, every single route, every single run. Everybody has to be held accountable on every single play."
The accountability tests continue today, most likely inside the University of Kansas Hospital Training Complex. Following practice, we'll check in with the Chiefs RBs, who along with their teammates, will have three final practices next week, before "summer break."