We continue our Chiefs Rookie Recap series, featuring my conversations with each of the team's eight 2013 draft choices, in order, addressing a summary of their OTA and minicamp experiences, expectations for this season and more.
The Kansas City Chiefs selected Cincinnati Bearcats tight end Travis Kelce with their first of two third-round picks (63rd overall) of the 2013 NFL Draft in April. The versatile TE possesses size and speed to stretch the field, showcased by his 83-yard TD for the Bearcats against Duke in 2012.
After putting in the hard work during his first NFL offseason training program, Kelce took some time to describe his past couple of months, addressing a wide range of topics.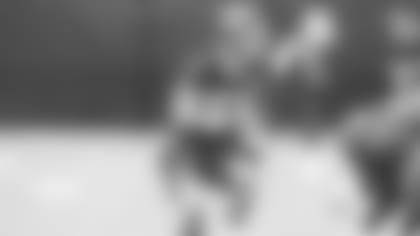 How would you describe your first offseason training experience?
Kelce: "It has been an experience at that. It has been humbling, in a sense, to get down here and meet all my new teammates and see all the big name guys and everybody in the locker room and just how much like a family it has been. It has definitely been an awesome time and it's kind of sad that it's not like college, where you hang around the guys all year round. You get a month and a week off to yourself, so, I will just keep getting after it and come back for camp, ready to go."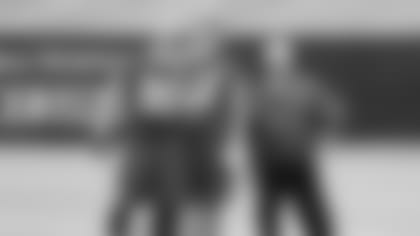 How will you spend your time off?
Kelce: "I am going to stick around the Kansas City area. I will be around the strength and conditioning program here with strength coach Barry Rubin and his assistant Travis Crittenden."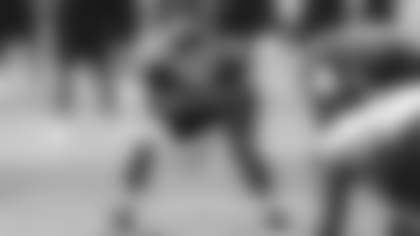 What was it like going through this offseason with your fellow rookie class?
Kelce: "It has been fun. I think we have a great group of guys. A lot of characters at that, but it has definitely been an awesome time. Just to have somebody there to go through the withdrawals and the struggles with you, from the rookie camp, all the way up to minicamps and OTA's; it has definitely been a good time."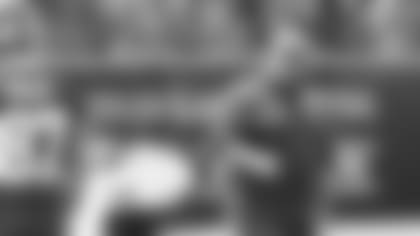 Your brother, Jason, played for Andy Reid in Philadelphia; what did he tell you about coach Reid before you arrived and what are you expecting at training camp?
Kelce: "He's going to hold everybody accountable on every single play, on every single step, on every single hand position. He's going to see everything and make sure he gets his team corrected. It is going to be an amped-up camp, high-energy, everybody flying around and everybody trying to earn a spot. There is going to be a lot of competition out there and I can't wait to get going."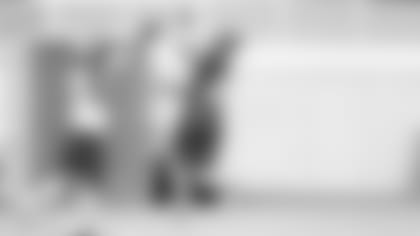 Take the fan through your mindset of each play.
Kelce: "For the most part, you never know when you're going to get a touchdown; you can kind of anticipate it, depending on what play is called, but for the most part, it's just, you're going full-go and it's just unexpected. Once you see the ball in the air, I'm a TE, so, it's every single time I see the ball in the air, I'm thinking, 'Catch that thing and get in the end zone.' For the most part, you never know what's behind you or what's going on around you, you just see the ball in the air, you catch it, you turn up field and if you can get in the end zone, it's just a party from there; you get with everybody on the field and you enjoy the moment."
What is the philosophy of the 2013 Kansas City Chiefs?
Kelce:"Everybody's trying to get better, every single day. Everybody is kind of new to the whole scheme, new to the whole deal and how the coaches want to coach everybody up, so, it's just building that trust and holding yourself accountable, so that when a coach does point something out, you correct it the next time and that's how you get better every single day."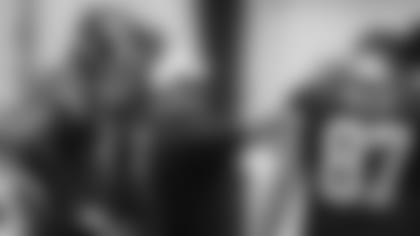 What's it like playing for Chiefs tight ends coach Tom Melvin?
Kelce:"Coach Melvin's had his fair share of Pro Bowlers; he's had his success as tight ends coach, so, I think he definitely knows what he's talking about and all I can do is sit down and watch film with him and listen to everything he has to say and learn from him."
The Kansas City Chiefs have high hopes for Travis Kelce, whose work on the field, in the weight room, as well as the team-meeting room, reveal his goal of exceeding all expectations.
The Rookie Recap series continues on Friday, featuring the team's second third-round pick, RB Knile Davis.