After missing the majority of last season with a knee injury, second-year tight end Travis Kelce finished the Chiefs preseason opener with two receptions for 73 yards, including a 69-yard touchdown reception.
It didn't take long for those watching to realize Kelce's knee felt good. On his first reception, Kelce fought his way through several Bengals defenders before being tackled.
His second reception was even more impressive. After giving a little fake-to-the-outside move, Kelce came back across the middle for the catch and then outraced the Bengals defensive backs for the long touchdown.
Chiefs head coach Andy Reid spoke about Kelce after the game.
"It was good to have him back out there and he had quite a few snaps," Reid said. "And I think he did a nice job out there. He showed a little speed at the end, I mean heck, he was pulling away from secondary players.
"It wasn't just a linebacker so, I was impressed with that. He did some in-line block, line-of-scrimmage blocking which I thought he did a really good job of."
In speaking with Kelce in the locker room after the game, as much as he wants to enjoy his performance, he knows this is just the start.
"I mean it's the preseason," Kelce said. "It's a practice game and this is still an area where everyone is still trying to develop, especially myself. I've had limited reps coming into it so this is a good test for me and I think I played pretty well, but the eye in the sky doesn't lie. We'll see how I played when we look at film."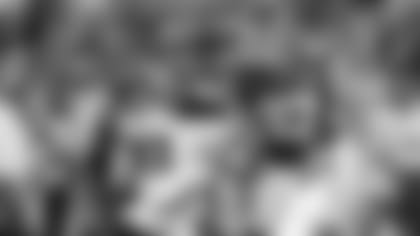 It wasn't just Reid that was impressed with Kelce's performance. Quarterback Alex Smith knows how far Kelce has come to get back on the field.
"I think everybody was extremely happy for Travis (Kelce)," Smith said. "I mean the guy has been through a lot. It's been a lot of time since he's seen action, but I think everybody can verify the guy never leaves the facility.
"This offseason, training camp [and] OTAs, he's been there rehabbing, putting in extensive hours to try and get healthy. It was a good step to see him out there in preseason especially to make a play like that and run away from those guys."
Kelce joins a tight end group that has been making some headlines at training camp. Led by veteran Anthony Fasano, there's a lot to be excited about with this particular positional group.
"We have some dynamic guys that understand their game and understand what it takes every single week," Kelce said. "Week-in, week-out. It's going to be fun, especially under this offense and all the other weapons we have. It's going to be an exciting year."
The word most often used throughout training camp for this group has been "mismatches," and how they create them when they're on the field.
Kelce knows he'll be put in a position to be successful in Reid's offense.
"They like to use everybody," Kelce said. "And the luxury of this offense is you have to cover everybody out there on the field. You can't leave one mismatch because Andy Reid's offense is going to take it."
Asked whether or not breaking tackles and outrunning defensive backs will silent any talk about coming back from his knee injury, Kelce made it simple.
"If that doesn't show it, hopefully the weeks to come will show it," Kelce said.
Photos from preseason week 1 Chiefs vs the Cincinnati Bengals.